California's Newsom announces plans to end taxes on tampons, diapers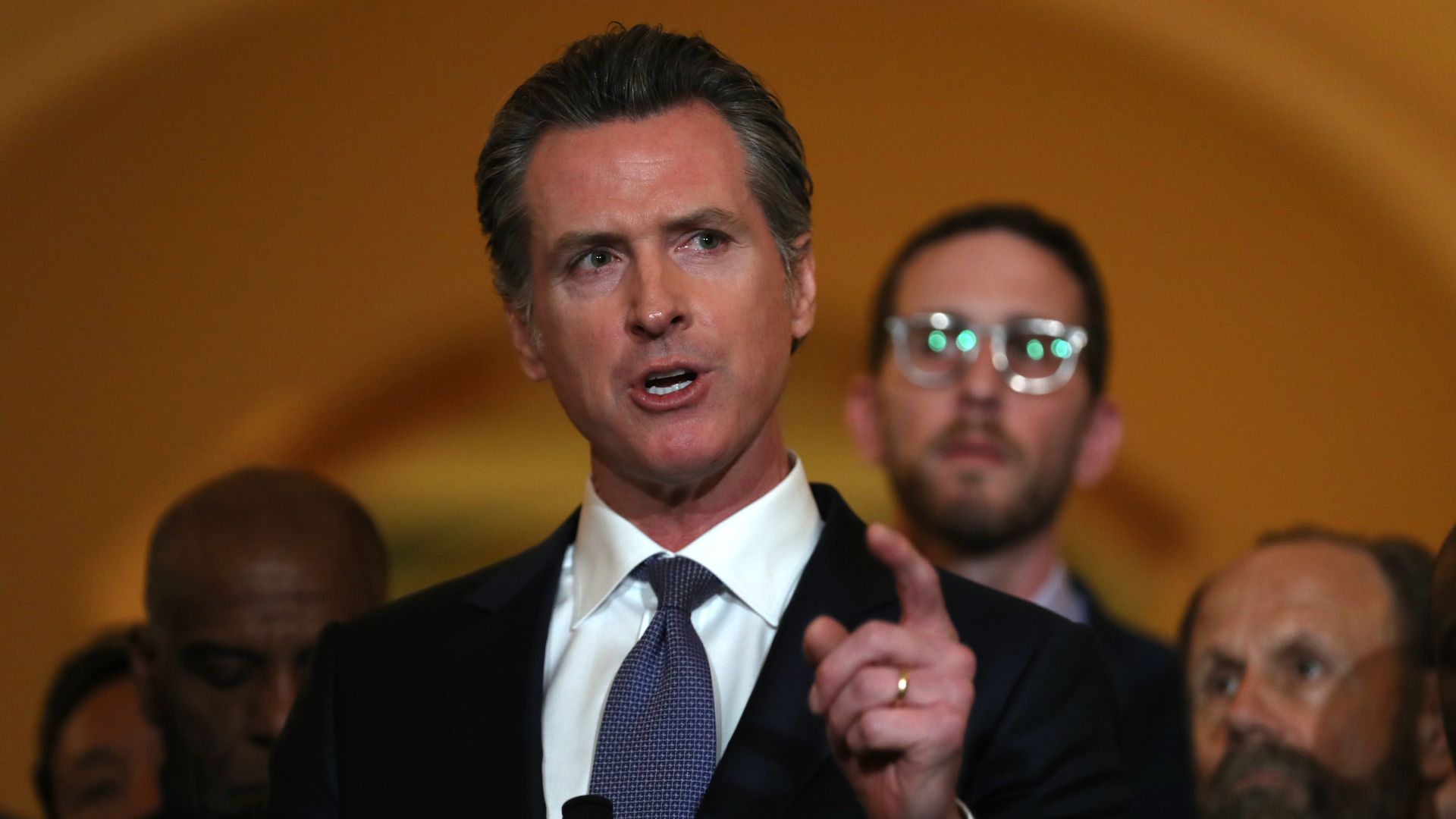 California Gov. Gavin Newsom (D) on Tuesday announced plans to end taxes on tampons and diapers and to introduce longer-paid parental leave, in a preview to the state's annual budget, which he'll present this week.
Why it matters: Newsom noted that 1 in 3 U.S. families struggle to afford diapers, which cost up to $1,200 a year per family. "California women spend $20 million annually in taxes on menstrual products, paying on average $7 a month for 40 years of their lives," he said in a statement.
Go deeper