Breaches of Iran deal raise risks unacknowledged by Trump team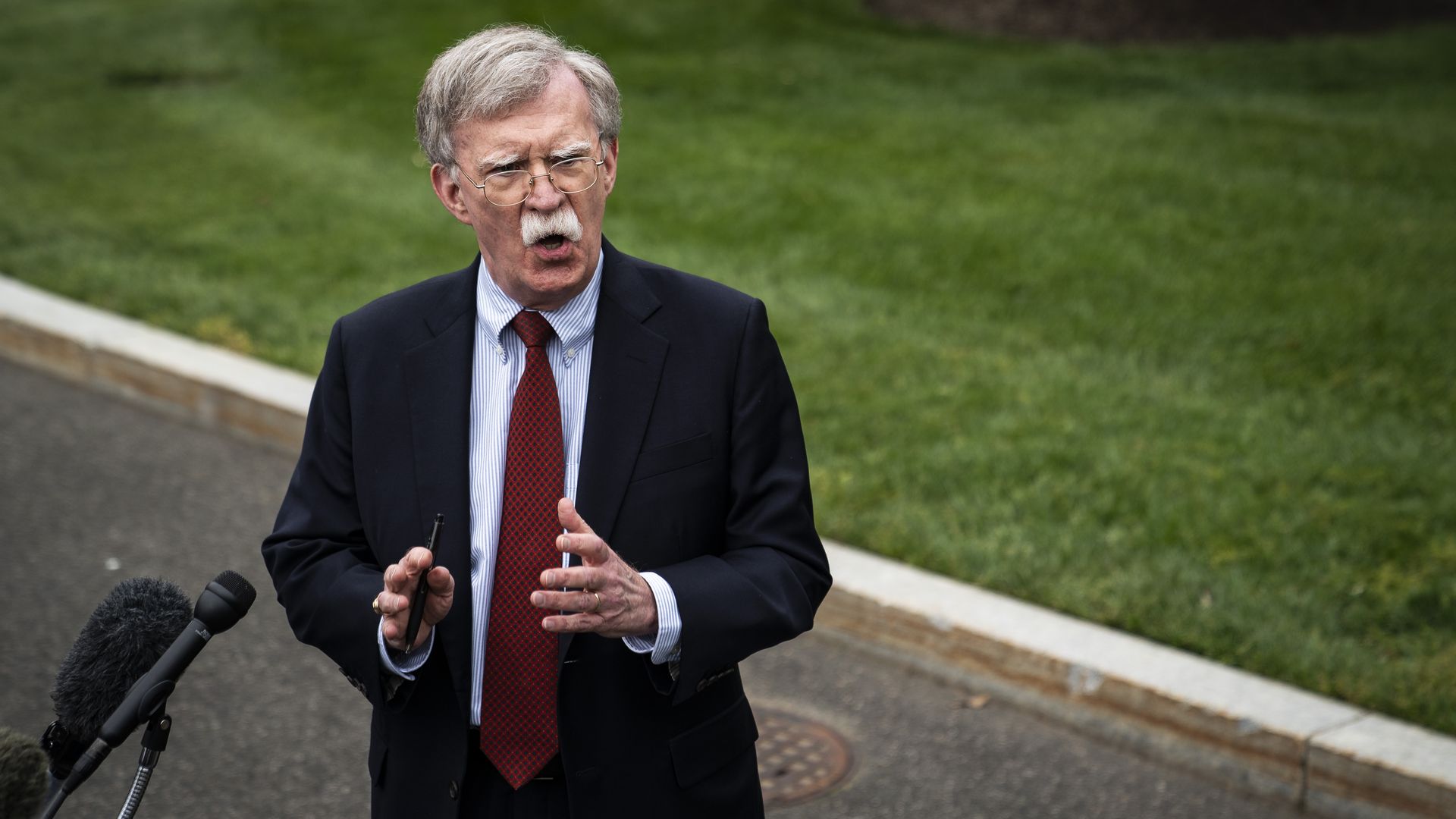 National security adviser John Bolton's saber-rattling promise on Sunday that "any attack on United States interests or on those of our allies will be met with unrelenting force" was the latest sign of mounting White House frustration with Iran.
Why it matters: If U.S. pressure drives Iran to leave the nuclear deal — or diminish commitments, as President Hassan Rouhani indicated Wednesday — its increased isolation could have fallout effects the Trump administration has not publicly reckoned with. The likelihood of military conflict between Iran and its neighbors could grow, and the dangerous aspects of its nuclear program could be restarted.
Background: In the year since the Trump administration withdrew from the nuclear deal, it has enacted severe sanctions that have taken a major bite out of Iran's economy, even as the International Atomic Energy Agency and the American intelligence community have found Iran to be holding up its side of the bargain.
Between the lines: The White House appears to believe that the U.S. will come out ahead whether Iran honors the nuclear deal or withdraws from it. This rose-colored policy logic recalls the statements that preceded the 2003 U.S. invasion of Iraq, which was neither as straightforward nor as beneficial as promised.
The unraveling of the deal would eliminate the last guardrail preventing increased conflict and renewed nuclear insecurity — with no current diplomatic table to which Iran could return, despite the administration's claims to want a better deal.
The bottom line: A fuller public discussion of U.S. goals, and the risks of pursuing them, could help inform Iran policy before tensions reach a breaking point.
Joel Rubin is the president of the Washington Strategy Group and a former deputy assistant secretary of state.
Go deeper