Trump to host far-right Hungarian prime minister at White House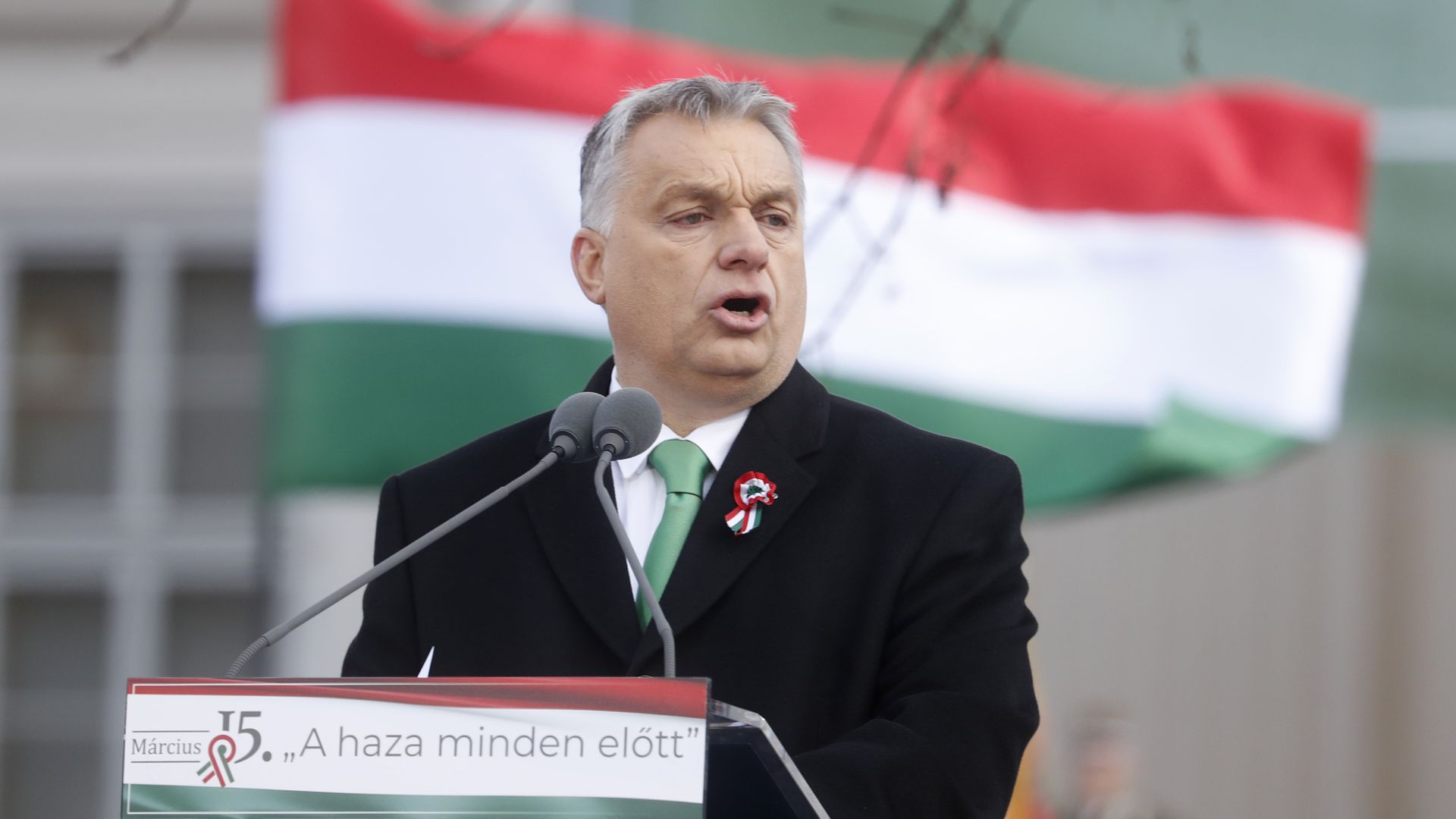 The White House officially announced on Tuesday that President Trump will host Hungary's Prime Minister Viktor Orbán on May 13.
The big picture: Orbán is a controversial figure who was condemned by the European Parliament last year for violations on the rule of law. Since 2010, Orbán has sought to transform Hungary into what he calls an "illiberal state," melding crony capitalism with a crackdown on the independent judiciary and media, a restructuring of the electoral system, and a string of other assaults on civil institutions. He is also a virulent opponent of migration and built a barrier on Hungary's border with Serbia and Croatia in 2015 at the height of Europe's migrant crisis.
According to the White House, Trump and Orbán plan to discuss "ways to deepen cooperation on a range of issues, including trade, energy and cyber security."
Hungary's foreign minister told Hungarian media that the meeting will "provide an excellent opportunity to coordinate the two countries' stand on and steps against migration in international forums."
Go deeper: Orbán discusses his vision for Europe in a rare English-language interview

Go deeper