The world can't afford a trade war right now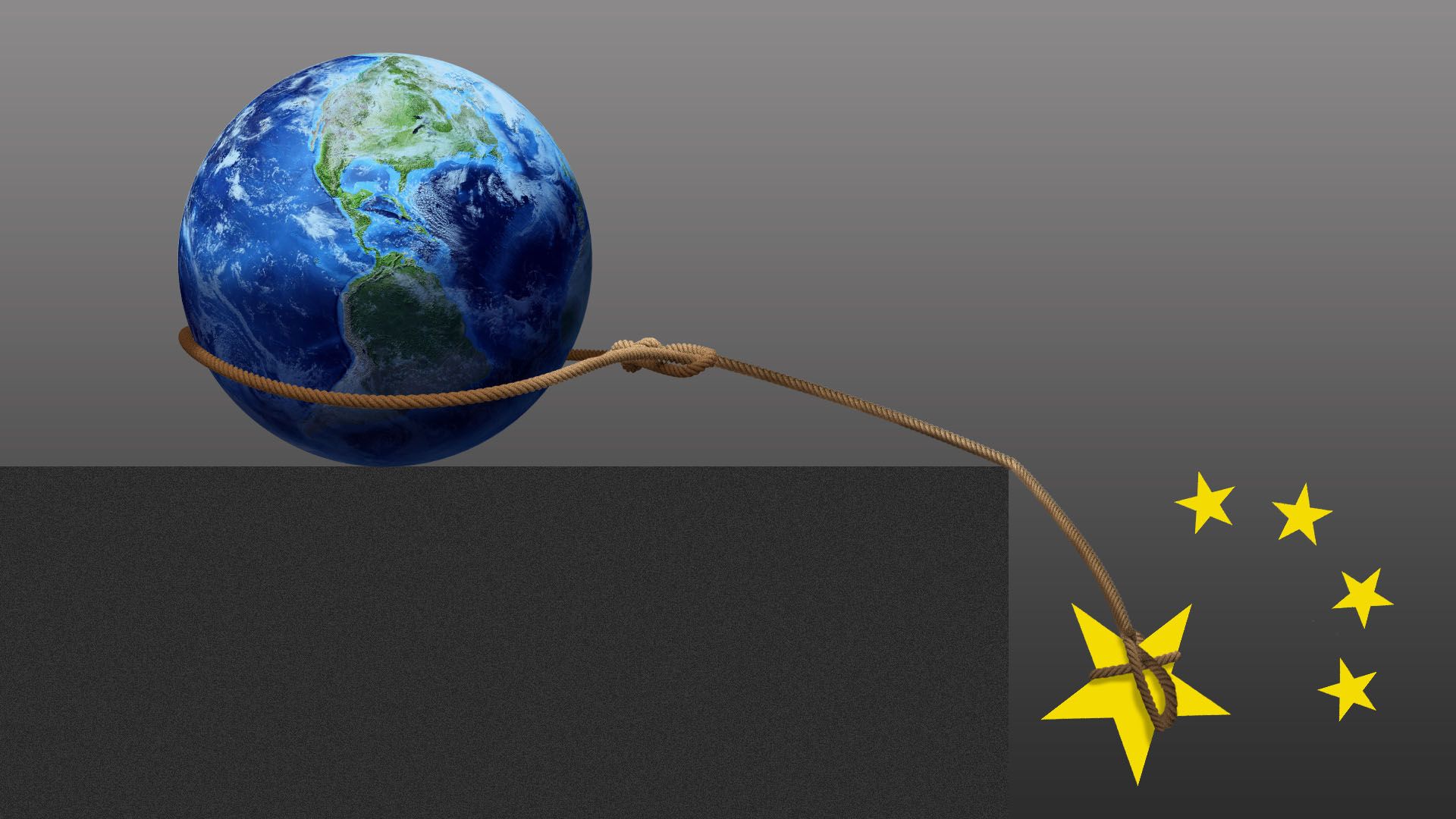 Chinese stocks were crushed last year after the Trump administration announced it would begin putting tariffs on essentially all Chinese imports to the U.S.
The backdrop: History looked poised to repeat itself on Monday, after Trump called off the ceasefire, threatening to raise tariffs on Chinese goods to 25%. China's onshore stock exchange sank 7.4%, the biggest fall since January 2016 (the 4th largest decline this decade, 10th largest this century and 23rd largest in the history of the exchange, according to FactSet).
Between the lines: Chinese shares were little changed Tuesday. It shows that perhaps investors aren't quite ready to declare China's economy DOA after news Monday night that tariffs would go into effect "the first minute of Friday."
Why it matters: China is now more important to the health of the global economy than the U.S. It's the top trading partner to more countries and with emerging markets driving 60% of global GDP expansion is the engine powering the world's growth.
Catch-up quick: The trade war hit China at a moment of weakness in 2018. The country was attempting to unwind some of its problematic debt and lean into the reorientation of its economy from a goods producing third-world warehouse to a self-sufficient, service industry scion leading in next-generation AI and 5G technology.
The combination of the trade war, the debt pullback and the shift of resources all weighed on China's growth, spurring the government to take action and re-introduce economic stimulus in late 2018.
The measures look to have worked as China's manufacturing and GDP readings have rebounded.
The bottom line: China may now be stronger, but the rest of the world is weaker.
The eurozone looks to be recovering but is still projecting just 1.1% growth this year. Italy just came out of recession, Sweden and Germany narrowly avoided one in 2018, and Britain is a hard Brexit away from a possible economic catastrophe.
South America's largest economies — Brazil, Colombia and Mexico in North America — have seen some improvement in manufacturing data but are treading water, with Argentina lurching toward another economic crisis.
Africa's 2 largest economies, South Africa and Nigeria, are sputtering and Australia is fighting to avoid its first recession in almost 30 years.
What they're saying: James Barrineau, head of emerging markets debt at Schroders, told me last year as the trade war heated up, "If the market were to conclude that trade wars were causing significant stress in an economy of [China's] size I think risk appetite globally would dry up pretty quickly."
Go deeper: The trade war isn't breaking China's economy
Go deeper