Trump campaign issues statement condemning deceptive fundraising organizations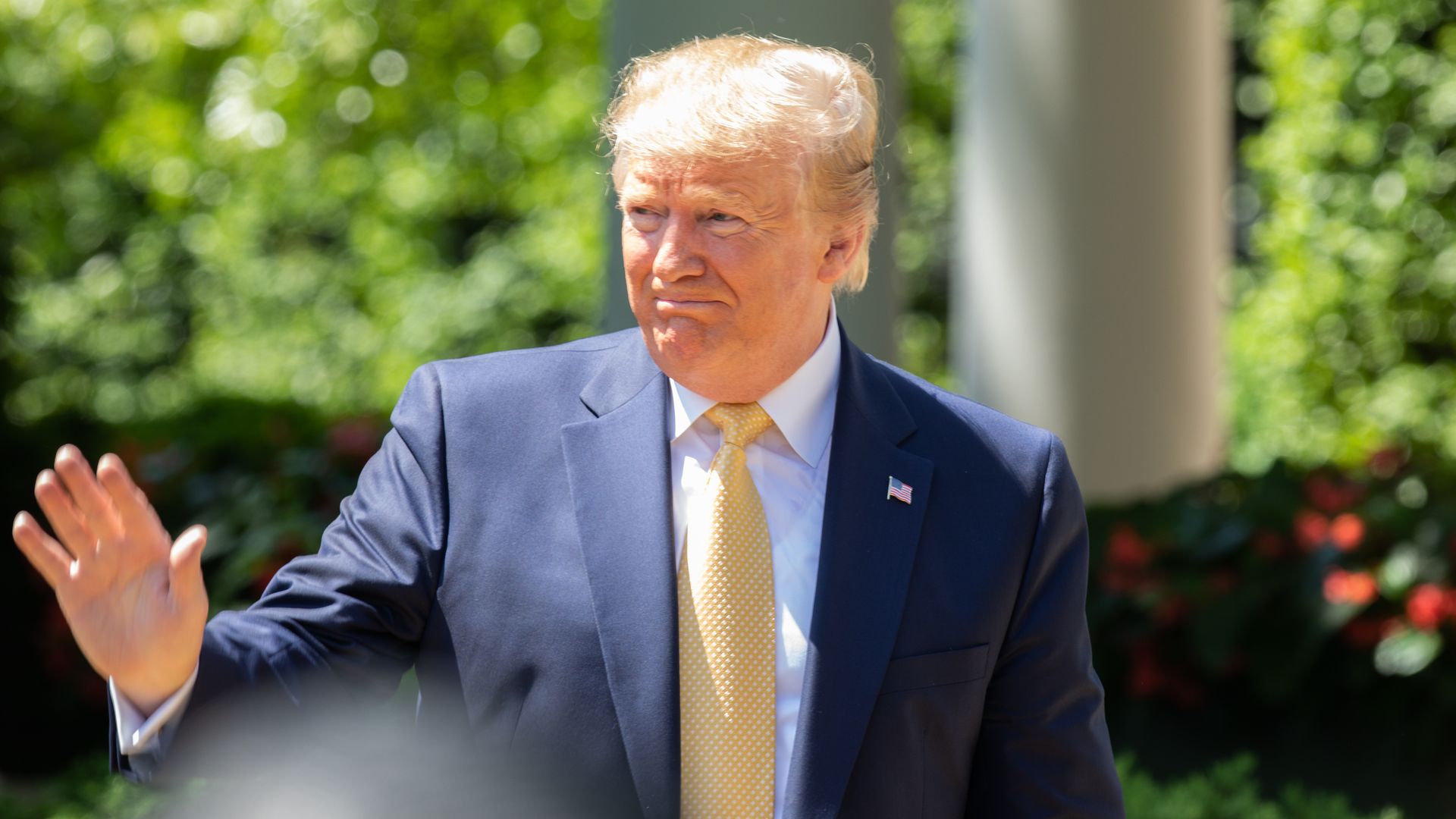 President Trump's re-election campaign released a statement condemning "any organization that deceptively uses the President's name, likeness, trademarks, or branding and confuses voters."
Context: The statement comes after a report by Axios that Trump's former deputy campaign chairman David Bossie's political organization has raised millions of dollars by saying it's supporting Trump-aligned conservative candidates — but has spent only a tiny fraction of that money supporting candidates. A source familiar with Trump's thinking told Axios' Jonathan Swan: "There's nothing the president likes less than somebody profiting off him by using his name and likeness."
A source told Swan that Trump personally authorized the statement and that while it does not name Bossie, the statement is directed at him.
Details: The Trump campaign said there are only 4 fundraising organizations authorized by Trump.
Donald J. Trump for President
The Republican National Committee
Two joint fundraising committees with the RNC: The trump Make America Great Again Committee and Trump Victory
There is also one approved outside non-campaign group: America First Action
Go deeper: Axios' full investigation into David Bossie's fundraising mirage
Go deeper