Pompeo makes unscheduled trip to Iraq amid escalating tensions with Iran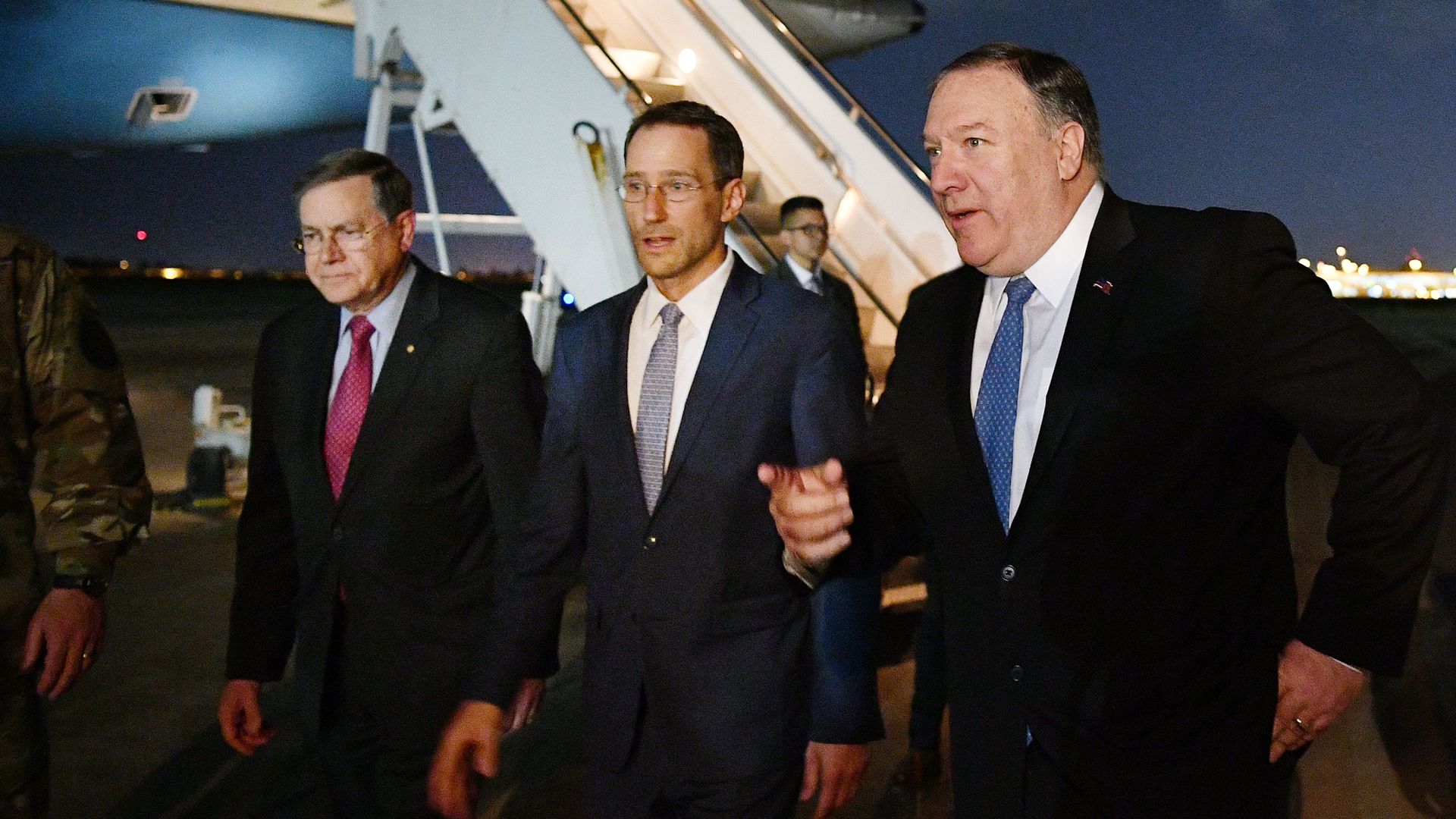 Secretary of State Mike Pompeo made an abrupt trip to Baghdad on Tuesday amid escalating tensions with Iran and reported security threats involving U.S. presence in the region, the Washington Post reports.
Details: The State Department reportedly said the unscheduled visit was due to "pressing issues," and according to AP, Pompeo explained that his trip was meant to reaffirm U.S. support for "a sovereign, independent" Iraq, free from the interference of neighboring Tehran. Pompeo also met with Iraq's president and prime minister.
The Trump administration claims Iran is planning to retaliate against the United States' stepped-up sanctions, but the AP noted that "threat information remains vague." U.S. national Security adviser John Bolton said on Sunday that the U.S. is deploying an aircraft carrier strike group and bomber task force to the Persian Gulf to send "a clear and unmistakable message."
Iranian officials pushed back on U.S. claims that new intelligence shows Iran is planning attacks against the U.S. and its allies in the Gulf.
Go deeper