Michael Cohen claimed he helped Falwell with "personal" photo problem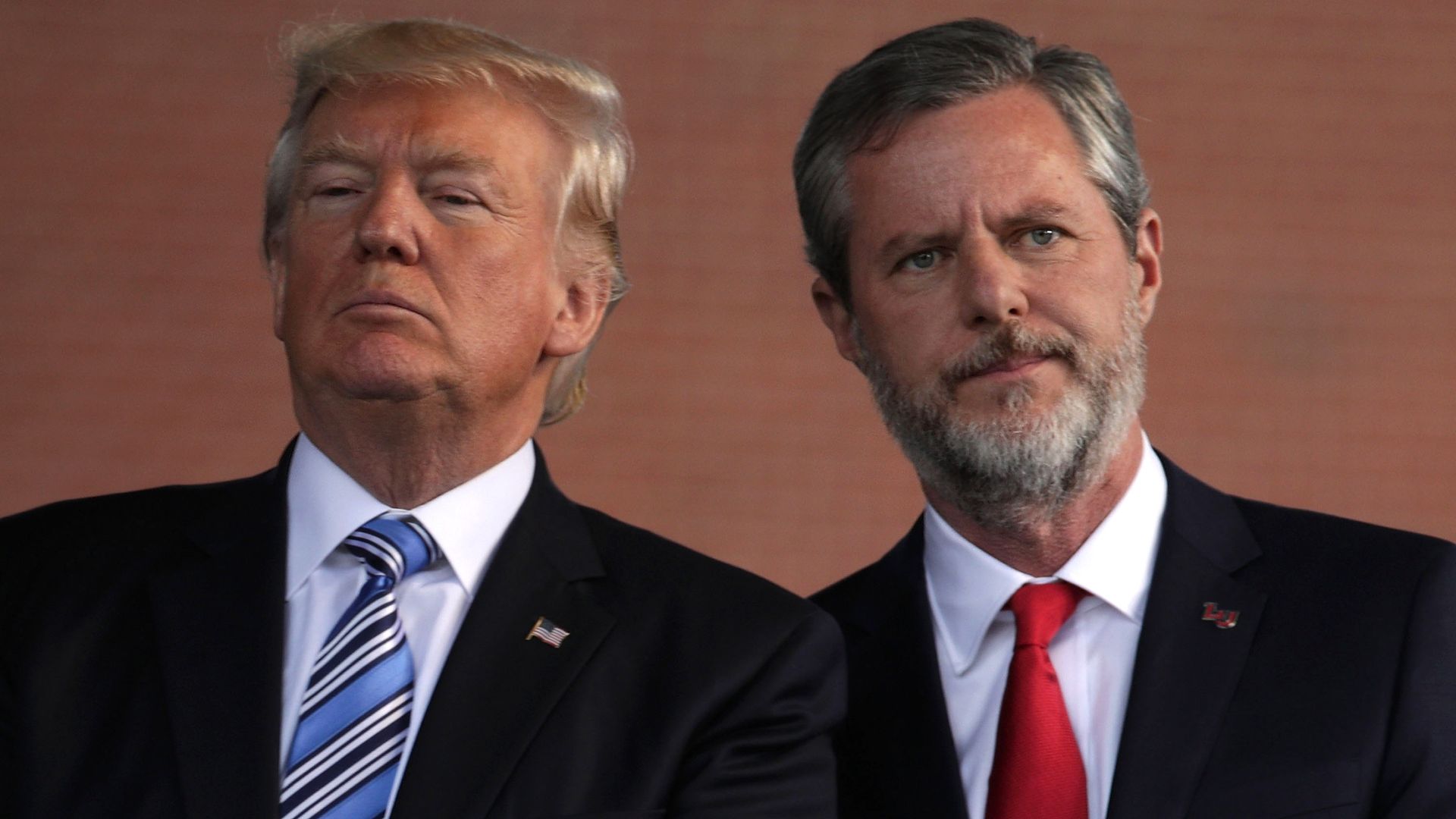 President Trump's former fixer Michael Cohen reportedly helped evangelical leader Jerry Falwell Jr. destroy "personal" photographs before Falwell Jr. gave Trump a 2016 endorsement, per a taped conversation reviewed by Reuters.
The backdrop: After an unnamed individual obtained the private images and allegedly blackmailed the Falwell family in 2015, Cohen traveled to Florida to meet with an attorney for the person with the photographs. Cohen reportedly threatened that authorities would be called if the demands didn't stop, the source said.
Details:
Cohen's account of the event and his involvement was recorded in a conversation by comedian Tom Arnold on March 25.
Per Reuters: "The Falwells wanted to keep 'a bunch of photographs, personal photographs' from becoming public, Cohen told Arnold. 'I actually have one of the photos,' he said, without going into specifics. 'It's terrible.'"
Falwell is president of Liberty University — a large Christian university founded by his father, Rev. Jerry Falwell Sr.
According to Reuters sources, Cohen repeatedly requested that Falwell endorse Trump's presidential candidacy before the Iowa caucuses in early 2016.
A source familiar with Cohen's thinking told Reuters that Falwell's 2016 endorsement and Cohen's involvement in the photograph problem were "separate issues."
The latest: Falwell tweeted last weekend: "After the best week ever for @realDonaldTrump - no obstruction, no collusion, NYT admits @BarackObama did spy on his campaign, & the economy is soaring. I now support reparations-Trump should have 2 yrs added to his 1st term as pay back for time stolen by this corrupt failed coup."
Go deeper