Kamala Harris says she would fully repeal and replace GOP tax law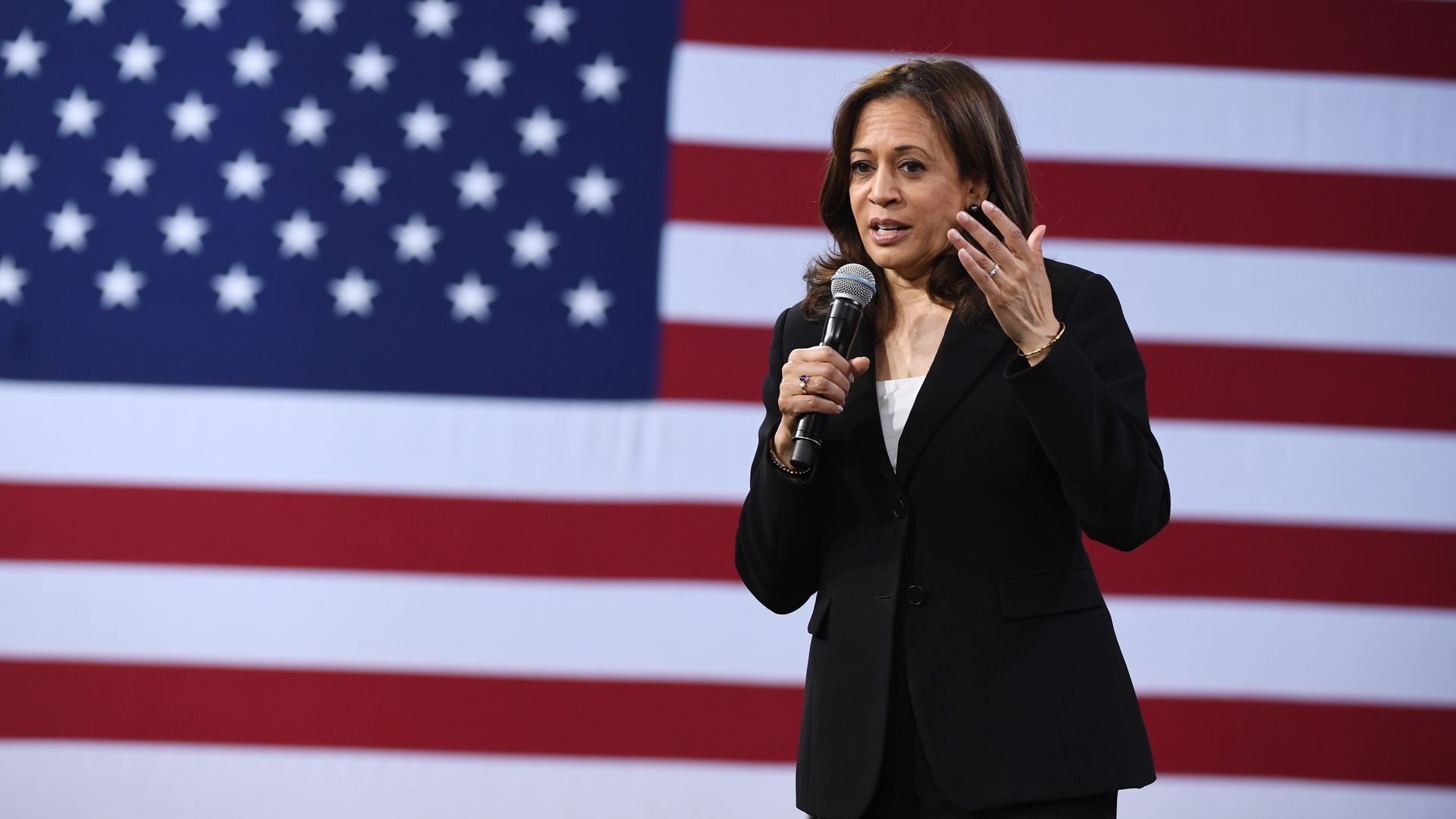 2020 Democratic presidential candidate Sen. Kamala Harris (D-Calif.) said Monday that she would "get rid of the whole" GOP tax overhaul passed by Republicans in 2017 and replace it with her proposed LIFT the Middle Class Act — an expansion of the earned income tax credit, Bloomberg reports.
Why it matters: Repealing Trump's tax bill — which polls show has become increasingly unpopular, having delivered most of the benefits to the wealthy — would affect almost every tax-paying American, Bloomberg notes. It would cut both the child tax credit in half and standard deduction for a couple filing jointly in half, while also raising the corporate tax rate from 21% to 35%, per Bloomberg.
Harris' proposed replacement, the LIFT Act, would provide refundable tax credits of up to $6,000 per year for families earning less than $100,000 annually and $3,000 for single filers earning less than $50,000.
Go deeper: Everything you need to know about 2020 candidate Kamala Harris
Go deeper