Iran could step out of nuclear deal, leaving West little leverage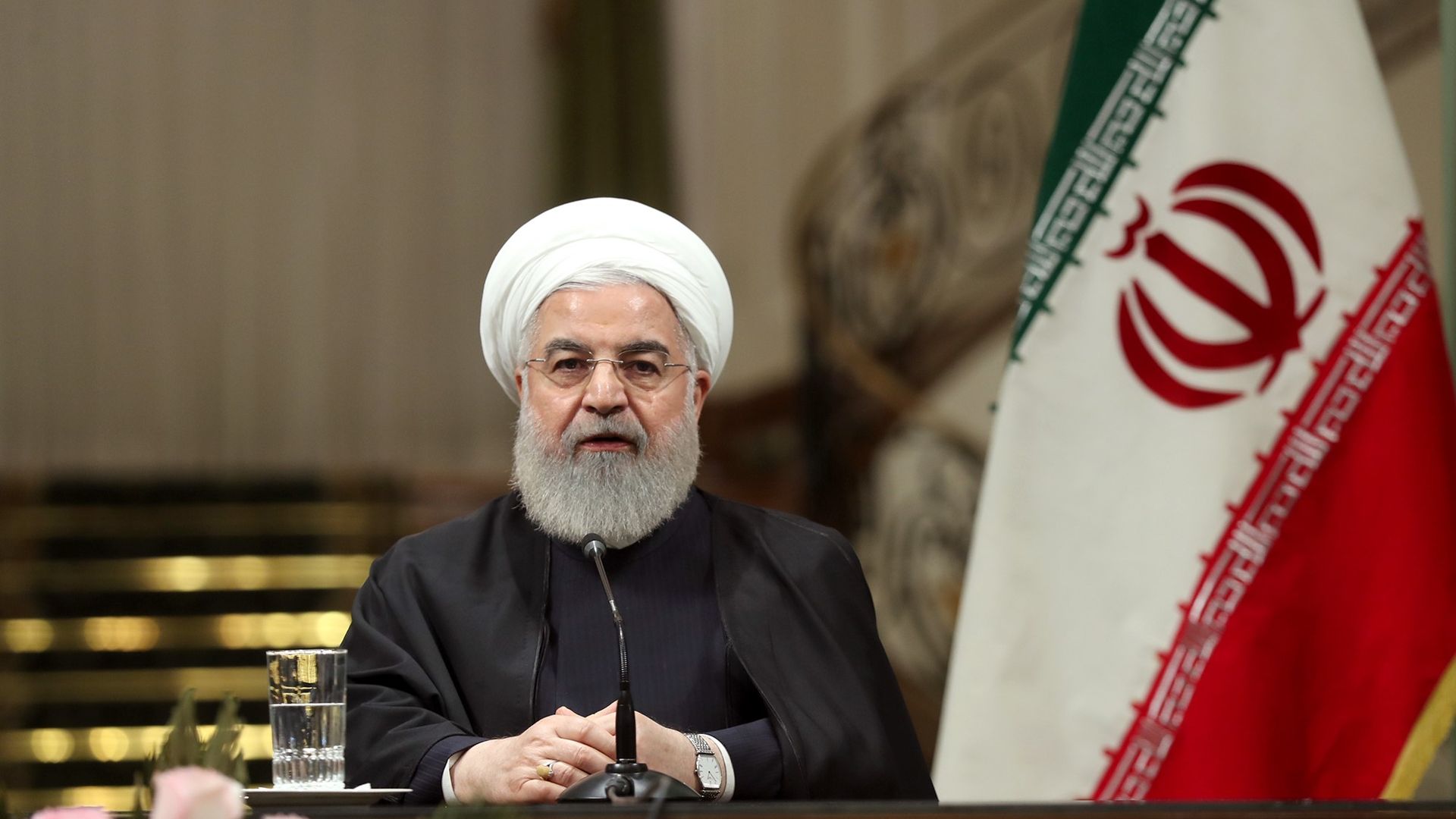 Iranian President Hassan Rouhani is expected to announce Wednesday that Tehran may withdraw in whole or in part from the 2015 nuclear deal, potentially by resuming production of high-grade centrifuges for nuclear fuel and limiting inspections of nuclear facilities.
Why it matters: If Iran were to withdraw even partially from the deal, it could see its economy plummet further while military tensions with the U.S. ratchet up. Its internal power balance could also tilt more toward hardliners, who oppose any policies seen as accommodating the West.
Background: Since the U.S. withdrawal from the deal, Iran has counted on European states to pressure the private sector, especially oil companies, to find ways to circumvent U.S. sanctions and continue doing business in Iran.
But few large firms have been willing to risk violating U.S. law and being banned from the international banking system. As a result, Iran's economy has taken a hit, with cash reserves depleting as oil exports fall 70%.
Between the lines: Iran has few cards left to play in the face of the U.S. "maximum pressure" campaign. If its actions prompt Europeans to re-impose sanctions, the West would have no remaining diplomatic leverage should Iran opt for military escalation, whether directly or through its proxies in Syria and Iraq.
Iran's ongoing military activities across the Middle East — though not the priority of U.S. diplomacy under President Obama — present an arguably greater threat to U.S. regional interests than its possible development of a nuclear weapon. Trump and his cohorts, by contrast, have tried to focus on both threats at the same time.
What to watch: A shift in Iran's compliance with the deal could give Trump ammunition with foreign governments that have argued for trusting Tehran. Should Iran decide to attack U.S. troops in the Middle East or ships in the Gulf, there would be even fewer states willing to come to its defense.
Geneive Abdo is a resident scholar at the Arabia Foundation.
Go deeper