House Intel Committee subpoenas DOJ for Mueller report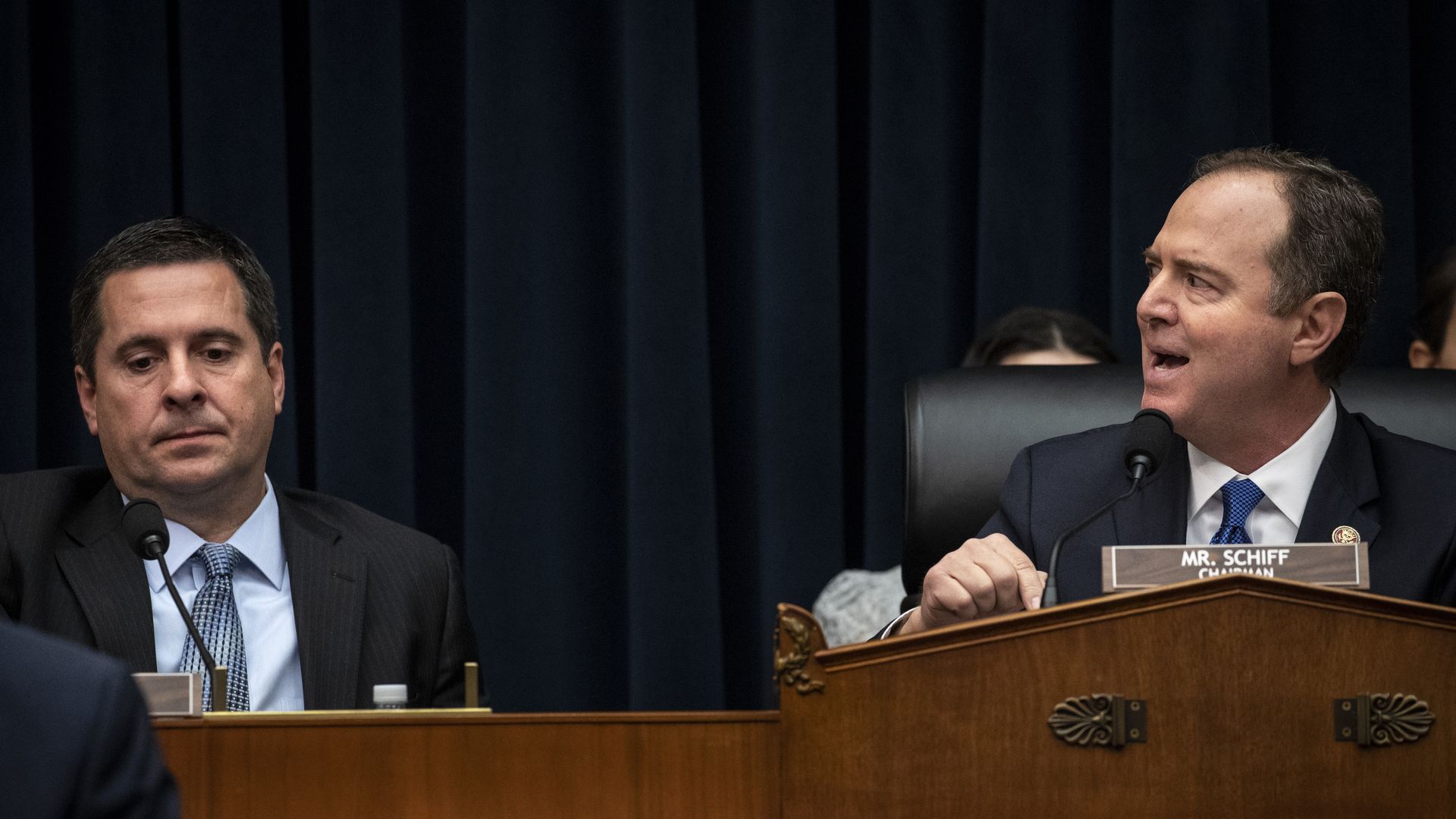 The House Intelligence Committee subpoenaed the Department of Justice on Wednesday evening for "all counterintelligence and foreign intelligence materials in the probe, the full report, and underlying evidence," within the Mueller report, with House Intelligence Chairman Adam Schiff (D-Calif.) tweeting: "We will not be obstructed."
The backdrop: On April 25, Schiff and Ranking Member Devin Nunes (R-Calif.) sent a letter to the Justice Department reiterating their demand for special counsel Robert Mueller to brief the committee about his counterintelligence findings — threatening "compulsory process" if the department does not comply.
"Unfortunately, as the report makes clear, the Department of Justice and the FBI failed to keep the Committee 'fully and currently informed' of this important foreign intelligence and counterintelligence information, as required by law. ...
It is deeply unfortunate, moreover, that the Department and the Bureau failed to respond to the Committee's March 27 request, including to initiate a dialogue to facilitate the production of this information to the Committee and to schedule associated briefings requested in our letter. The Department also failed to respond to the Committee's April 18 request for Special Counsel Mueller to testify before the Committee."
As CNN's Manu Raju notes, the two lawmakers have different motivations for requesting Mueller's counterintelligence information.
Schiff is interested in finding out whether Trump or members of his orbit may be compromised by foreign powers.
Nunes, a staunch ally of the president, is seeking information for his own probe into potential abuses by the FBI in launching the Russia investigation.
Regardless of their reasoning, the letter marks a rare show of bipartisan unity in threatening a subpoena in response to inaction by the Trump administration.
Go deeper