Georgia Gov. Brian Kemp signs "fetal heartbeat" abortion ban into law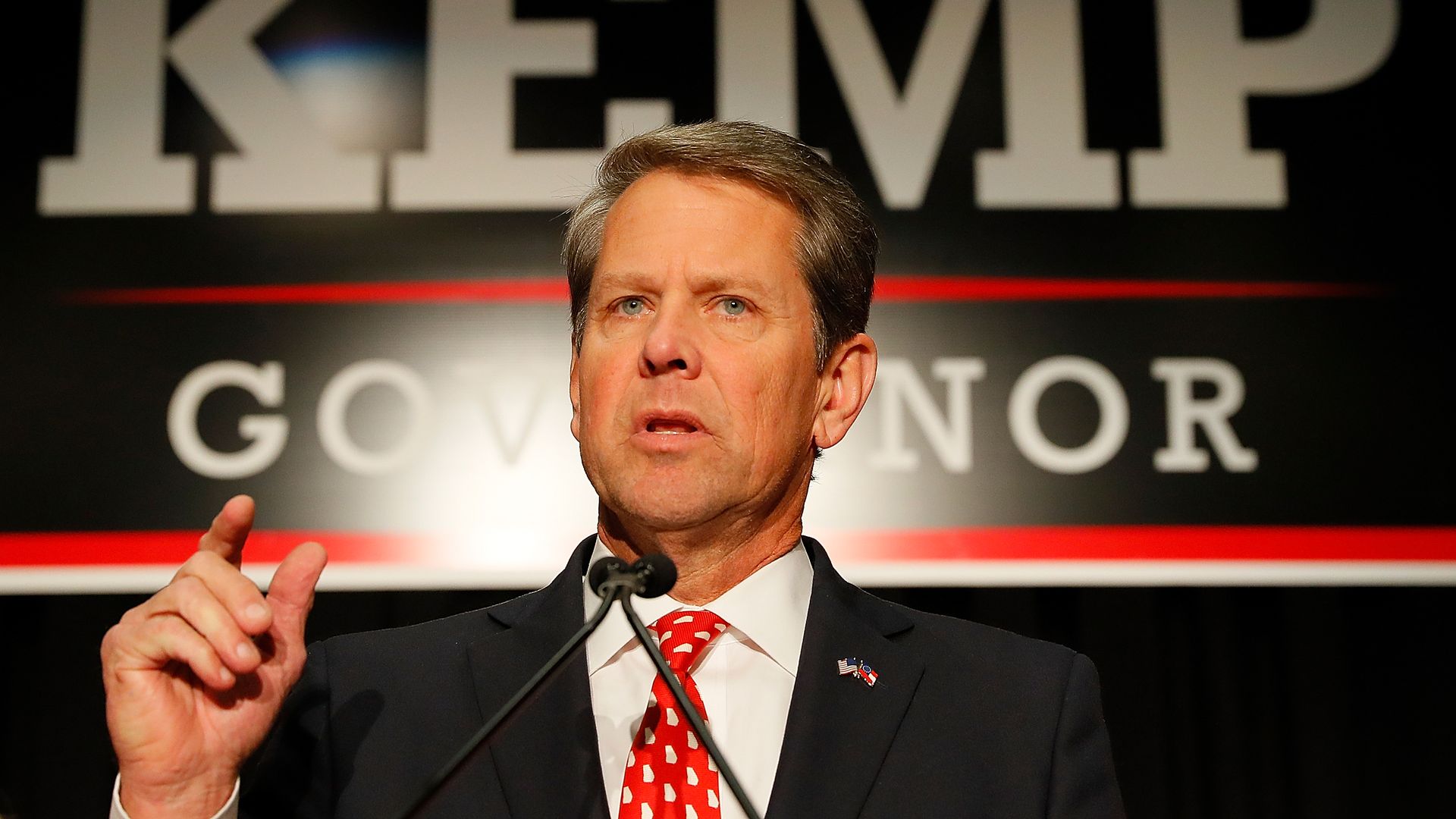 Georgia became the 4th state this year to prohibit abortions once a doctor can detect the first fetal heartbeat — which can be as early as 6 weeks into pregnancy — after Republican Gov. Brian Kemp signed the bill into law on Tuesday.
Why it matters: Georgia criminalizing the procedure at a point when many women remain unaware they are pregnant comes as a growing number of Republican-led state legislatures are seeking to overturn abortion rights. Many conservatives, emboldened by Justice Brett Kavanaugh's elevation last year, are hoping to land a successful suit before the Supreme Court to overturn or weaken Roe v. Wade — the landmark 1973 ruling that made abortion legal nationwide.
Details: Under current Georgia state law, abortions are allowed up to the 20th week of pregnancy. The fetal heartbeat measure includes an exception for rape and incest — but only when an "official police report has been filed" first alleging either offense — and to save the mother's life. It would also allow abortions when a fetus is determined not to be viable due to serious medical issues.
The measure won't go into effect until January 2020. It has garnered widespread backlash and will likely be held up by legal challenges, with the American Civil Liberties Union of Georgia already stating that it plans to sue.
"Georgia can't afford to go backwards on women's health and rights. We will act to block this assault on women's health, rights, and self-determination."
— Andrea Young, executive director of the ACLU of Georgia, in a
statement
Monday
The state of play: Ohio Republican Gov. Mike DeWine signed a similar measure into law last month, as did Mississippi's GOP Gov. Phil Bryant in March. Kentucky's was temporarily blocked in March by a federal judge shortly after being signed into law. In January, Iowa's measure was declared unconstitutional by a state judge.
Go deeper: A surge of restrictive state abortion bans take aim at Roe v. Wade
Go deeper