George Will set to release his first book in 5 years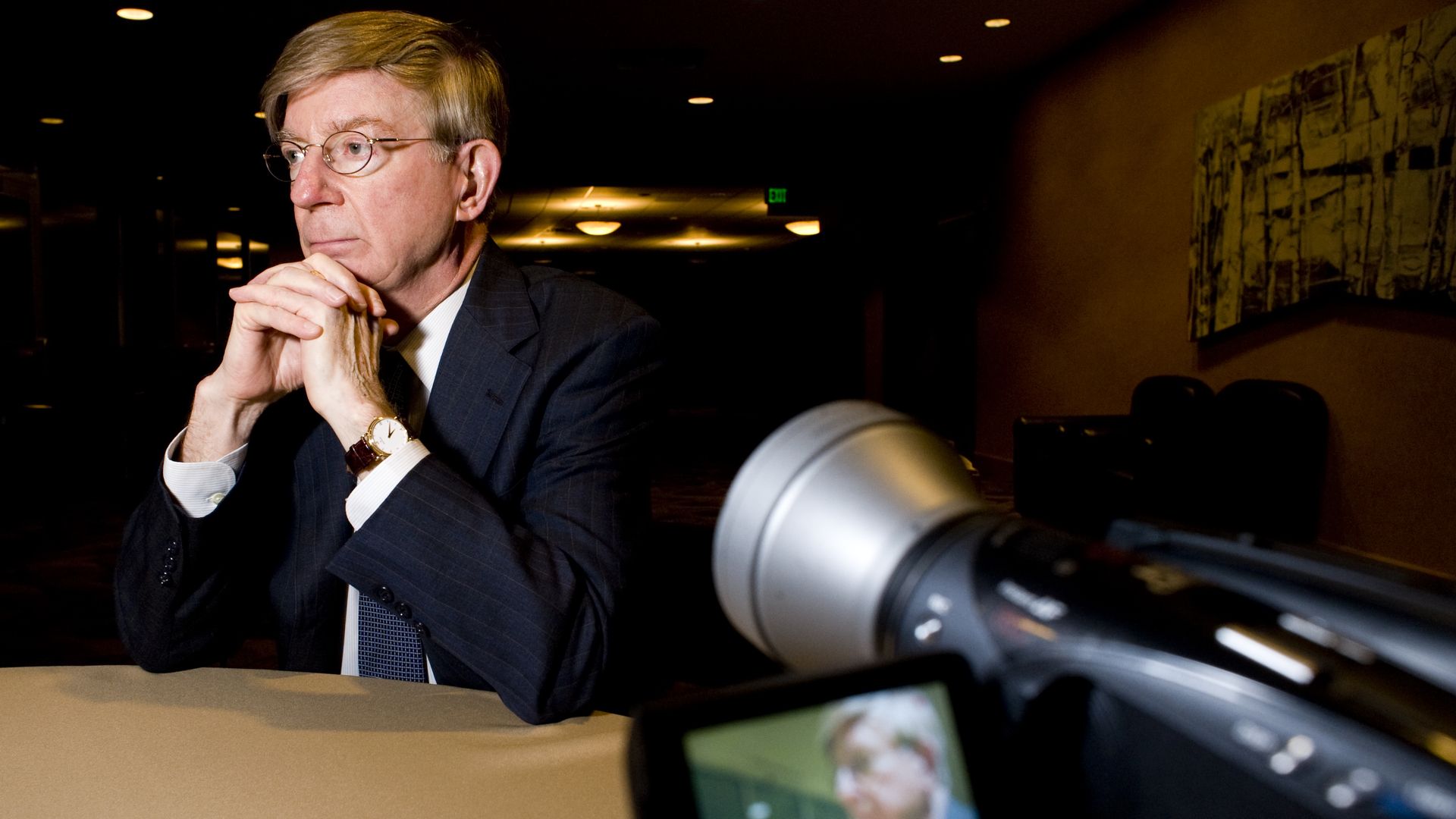 George F. Will will be out June 4 with "The Conservative Sensibility," his first book in five years, and his first on politics in over a decade. And it doesn't mention President Trump a single time.
The big picture: Instead, the book captures more than 50 years of the longtime Washington Post columnist's thinking. It's billed as a reflection on the conservative political tradition, and frames American politics as an "intellectual battle" between ideas espoused by James Madison and Woodrow Wilson. Will joked that he once considered calling the book: "My Closing Argument."
Go deeper: The GOP's growing identity crisis
Go deeper