Trump's renewed threat for China tariffs spooks markets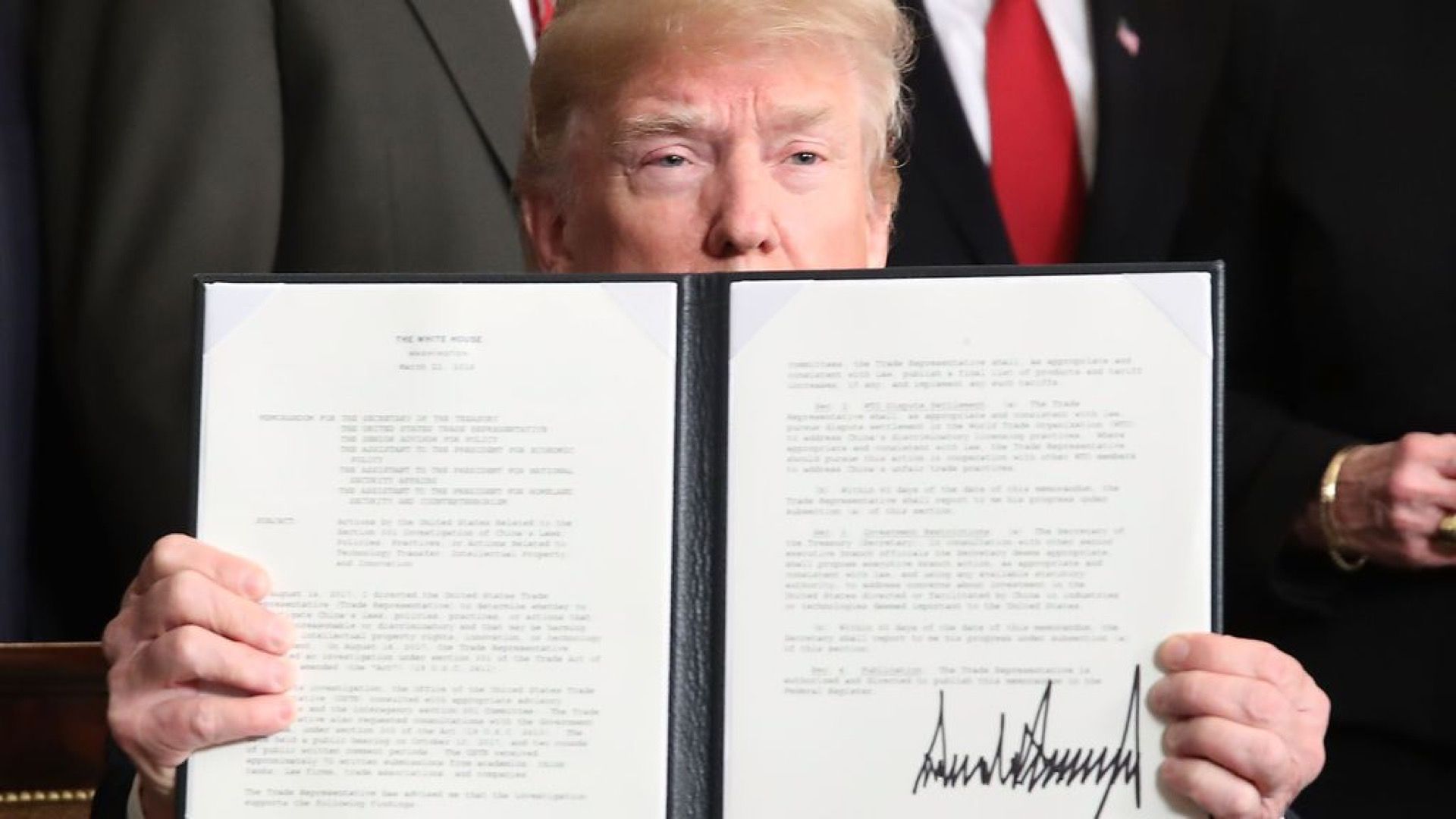 The plot has thickened and the characters have developed as President Trump announced plans to re-engage 2018's tariff battle with China.
By the numbers: Chinese stocks fell more than 6% at one point, Dow futures dropped more than 500 points and the Chinese yuan weakened significantly after Trump sent 2 tweets yesterday threatening more U.S. tariffs on imported Chinese goods.
Behind the scenes: A source familiar with the situation tells Axios' Jonathan Swan the Chinese have been backing off of agreements the U.S. negotiating team believed they had already made. Trump's view, the source said, is that he's negotiating from a position of economic strength, especially with April's strong U.S. jobs numbers.
Flashback: We've seen this movie before. In late March 2018 the Dow fell more than 1100 points in just 2 days, after Trump ramped up trade war rhetoric and announced another round of tariffs on China.
Why it matters: The stock market has had one of its best starts to a year in almost a decade, but the run has been based on traders pricing in a resolution to the trade war and no further tariffs. It's one of the many positive assumptions the market has been making all year.
Reality check: China is in a much more advantageous position this time around. Its government added stimulus that has seemingly stabilized the economy, its stock market is the world's top performer so far this year and its central bank has ample room to cut rates.
The editor-in-chief of China's state-owned Global Times tweeted: "President Trump threatens China while he seemingly doesn't understand how tariffs work. ... China has long ago prepared for the worst. We won't buy this trick. Moreover, he didn't even scare North Korea."
Trump also is facing pressure from U.S. businesses who aren't eager to relive the uncertainty of last year's tit-for-tat drama.
"Tariffs are taxes paid by American businesses and consumers, not by China," National Retail Federation senior vice president for government relations David French said in a statement.
"A sudden tariff increase with less than a week's notice would severely disrupt U.S. businesses, especially small companies that have limited resources to mitigate the impact. If the administration follows through on this threat, American consumers will face higher prices and U.S. jobs will be lost."
Flashback: Grading the impact of Trump's China tariffs
Go deeper