Microsoft offers free system to let voters ensure their votes are counted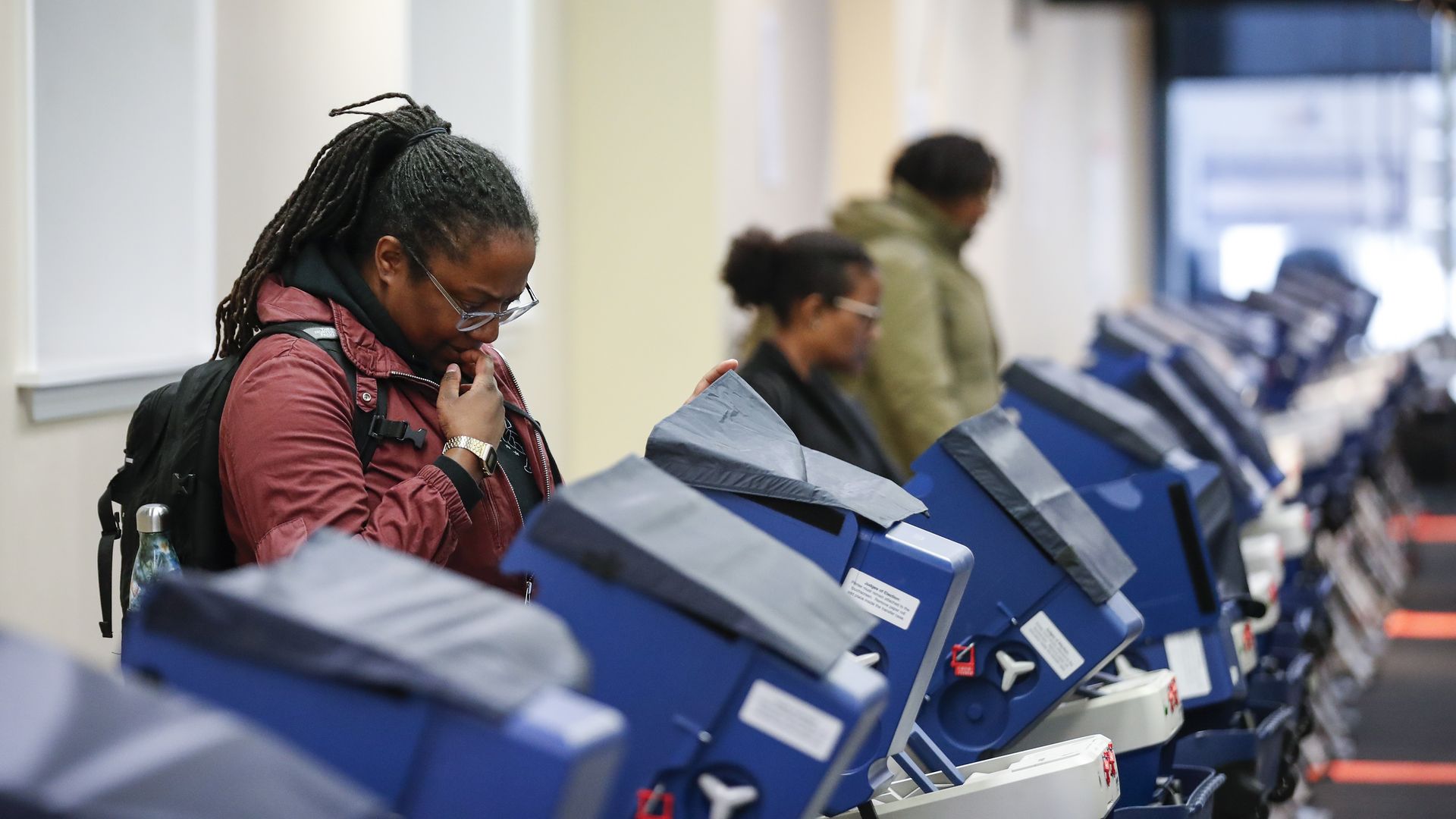 Microsoft announced 2 new elections tools Monday, including a free, open source system allowing voters to be sure their votes were accurately counted.
Why it matters: "This will allow citizens and officials to be confident the votes have not been hacked," said Tom Burt, corporate vice president for security and trust at Microsoft.
Details: The voter auditing system, called ElectionGuard, was developed with the security firm Galois, and uses what's known as homomorphic encryption to protect voter information while allowing voters to check it.
Homomorphic encryption allows computers to process information without ever decrypting it, meaning that a ballot would stay private even from the computers used to collect it.
"The voter gets a tracker that they will be able to enter later to see that their vote was correctly recorded and counted," said Burt.
And the system as a whole would allow third parties to tally votes on their own, ensuring there wasn't a miscalculation.
The odds: The difference between ElectionGuard being a useful tool and a neat thought experiment is whether election infrastructure vendors implement the program. While the finalized system won't be released until summer, said Burt, several vendors (Democracy Live, Election Systems & Software, Hart InterCivic, BPro, MicroVote, and VotingWorks) have publicly expressed interest.
A second new offering will be an enterprise class platform for campaigns at non-profit pricing with simplified configurations for campaigns.
Correction: An earlier version of this story incorrectly stated that Microsoft had announced 3 new election tools, not 2.
Go deeper