Trump's next moves to tank the Iranian economy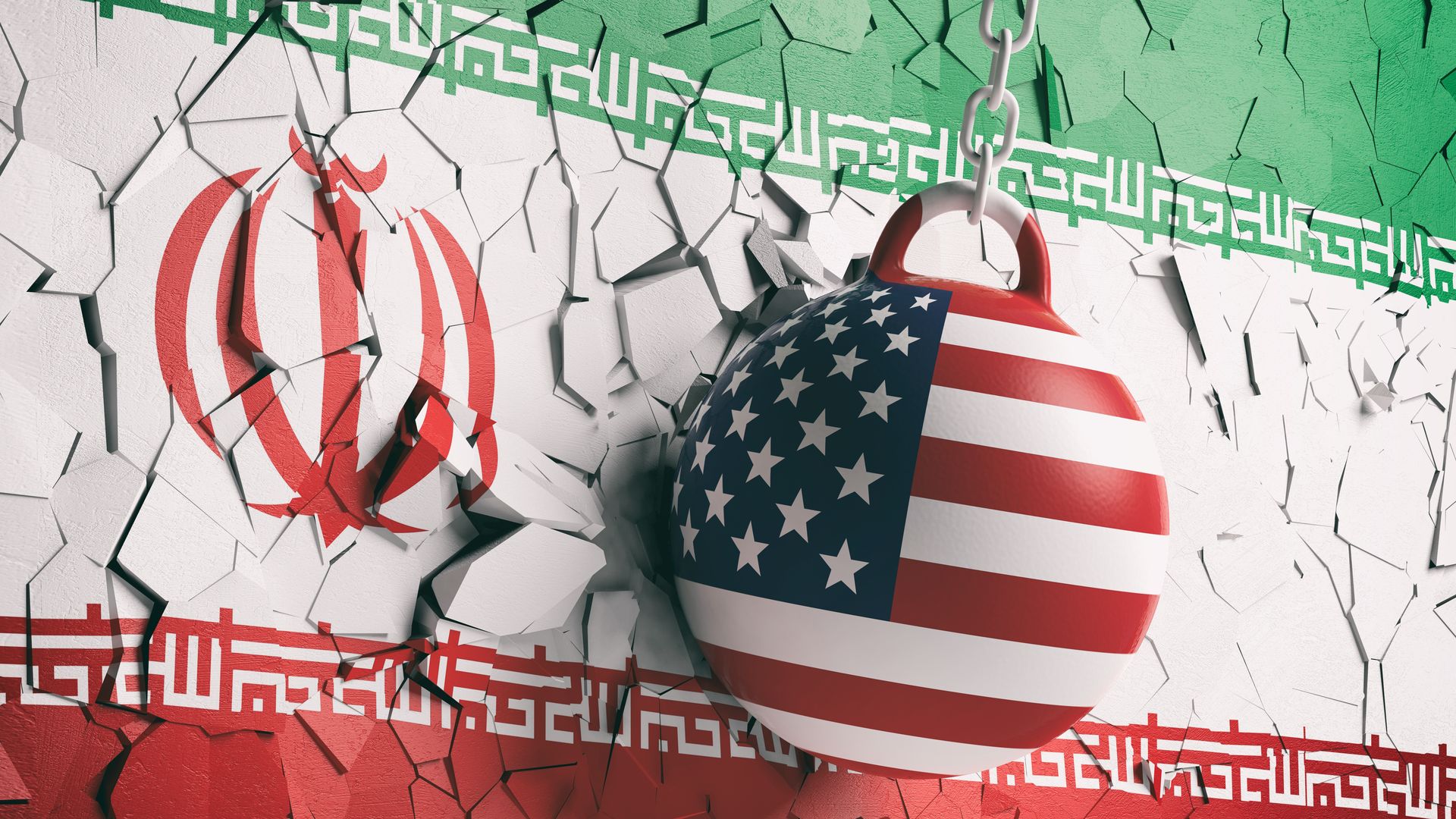 The Trump administration plans to target a new sector of the Iranian economy with significant new sanctions this week, two senior administration officials told me, speaking anonymously because they were not authorized to reveal the new sanctions. The officials would not say what sector the administration will target, but it won't be the energy sector.
Driving the news: The administration will likely announce this new wave of sanctions on Wednesday — marking the one year anniversary of President Trump's withdrawal from the Iran nuclear deal.
The Wall Street Journal reported last week that new sanctions would target petrochemical sales. I'm told the administration will likely impose those sanctions soon, but the new sanctions planned for this week will target a different sector of the Iranian economy.
Why this matters: The Trump administration has been working to starve the Iranian regime of cash. But the administration is also trying to chill Iran's growth prospects by limiting the diversification of its economy, senior officials tell me.
Between the lines: Trump officials point to three possible outcomes of these efforts:
The cash-strapped Iranian regime comes back to the negotiation table to offer the U.S. a more favorable nuclear deal (no sign of this happening).
The regime hangs tight, but with far less money — in and of itself a good thing, in Trump's view. Iran's leaders will be forced to decide how to spend dwindling revenues, especially as flash floods and desert locusts besiege the Iranian countryside.
The Iran regime collapses. National security adviser John Bolton has long hoped for "the overthrow of the mullahs' regime in Tehran," though the Trump administration claims its official policy is not regime change.
The big picture: As we recently detailed, Iran's economy has been in free-fall since Trump withdrew the U.S. from the Iran nuclear deal and reimposed strict sanctions.
Iran's currency has plummeted, and dozens of European businesses have pulled out. The International Monetary Fund and the World Bank have issued dire forecasts for Iran's economy.
Iran also suffers from a fall in foreign direct investment. A senior administration official who receives updates on Iranian investment told me the country signed one foreign investment contract between January and March — "a deal with a Chinese company to build a petrochemical plant in Khuzestan."
What's next? Both officials said the regime could respond in a way that is "highly unpredictable" — diplo-speak for violent.
"So we are extremely mindful of security here at home," one added.
Go deeper: Trump's maximum pressure campaign hammers Iranian economy
Go deeper