House Democrat walks back Mueller's "tentative" agreement to testify on May 15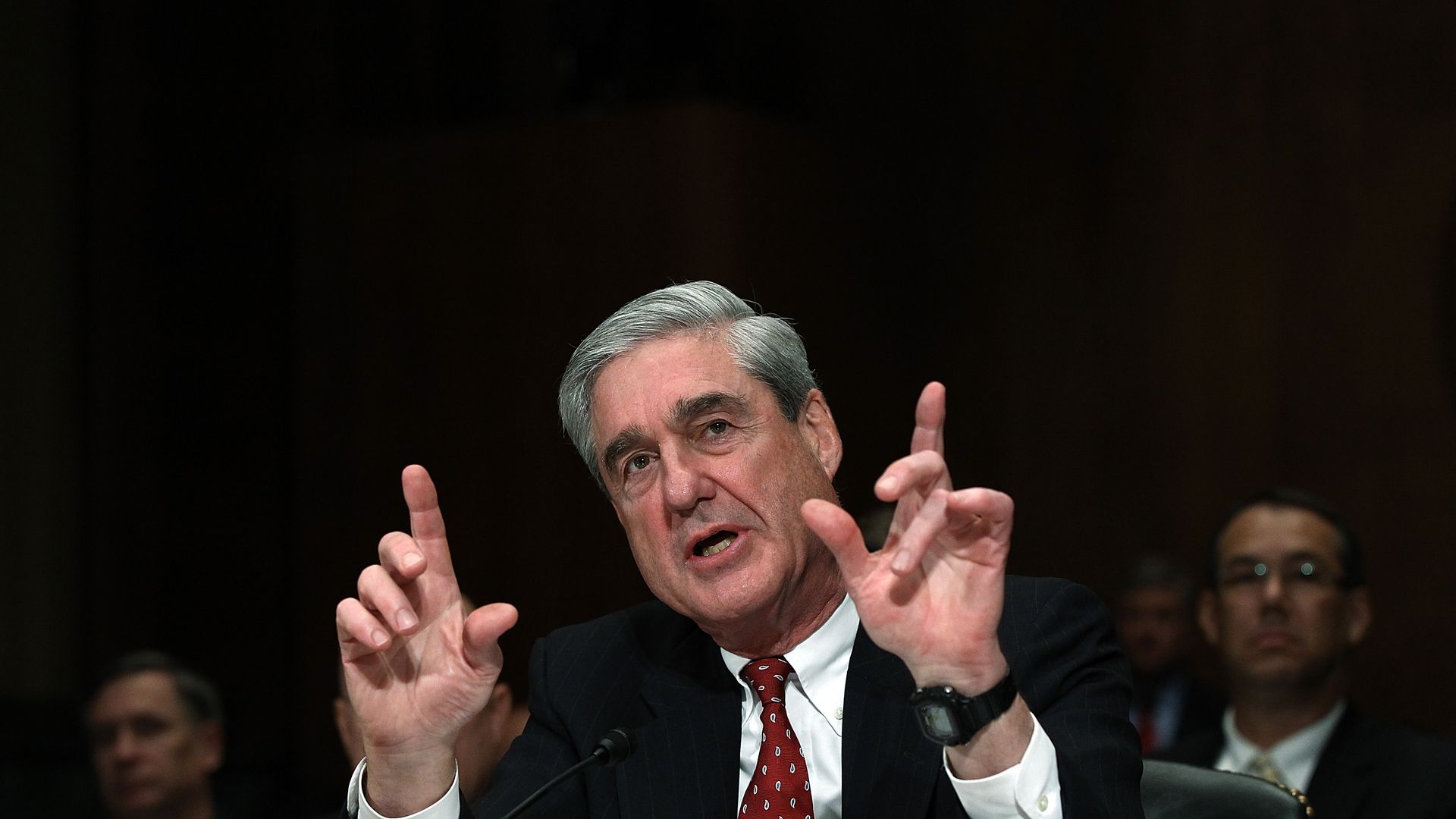 After claiming on Fox News Sunday that the House Judiciary Committee and a representative for special counsel Robert Mueller have agreed to a "tentative date" of May 15 for Mueller to testify, Rep. David Cicilline (D-R.I.) said that was not the case.
"Just to clarify: we are aiming to bring Mueller in on the 15th, but nothing has been agreed to yet. That's the date the Committee has proposed, and we hope the Special Counsel will agree to it. Sorry for the confusion."
—
Cicilline tweeted
Why it matters: Calls for Mueller to testify were reinvigorated after Attorney General Bill Barr's appearance before the Senate Judiciary Committee last week, with Democrats accusing Barr of lying about his knowledge of Mueller's dissatisfaction with the rollout of his report. The House Judiciary Committee has reportedly been negotiating directly with Mueller's team, though Barr has repeatedly said that the Justice Department has no problem with Mueller testifying.
Senate Judiciary Chairman Lindsey Graham (R-S.C.) has extended an offer for Mueller to testify if he has any objections to the way that Barr characterized their conversations about the report. If there are no objections, Graham said he will not bring Mueller in to testify.
Go deeper: House Democrats give Barr one more chance to turn over full Mueller report
Editor's note: This article was updated after Rep. Cicilline walked back his comments on Fox News Sunday, tweeting that he did not mean to say Mueller had agreed to a date.
Go deeper