50% of newspapers in the U.S. could be gone by 2021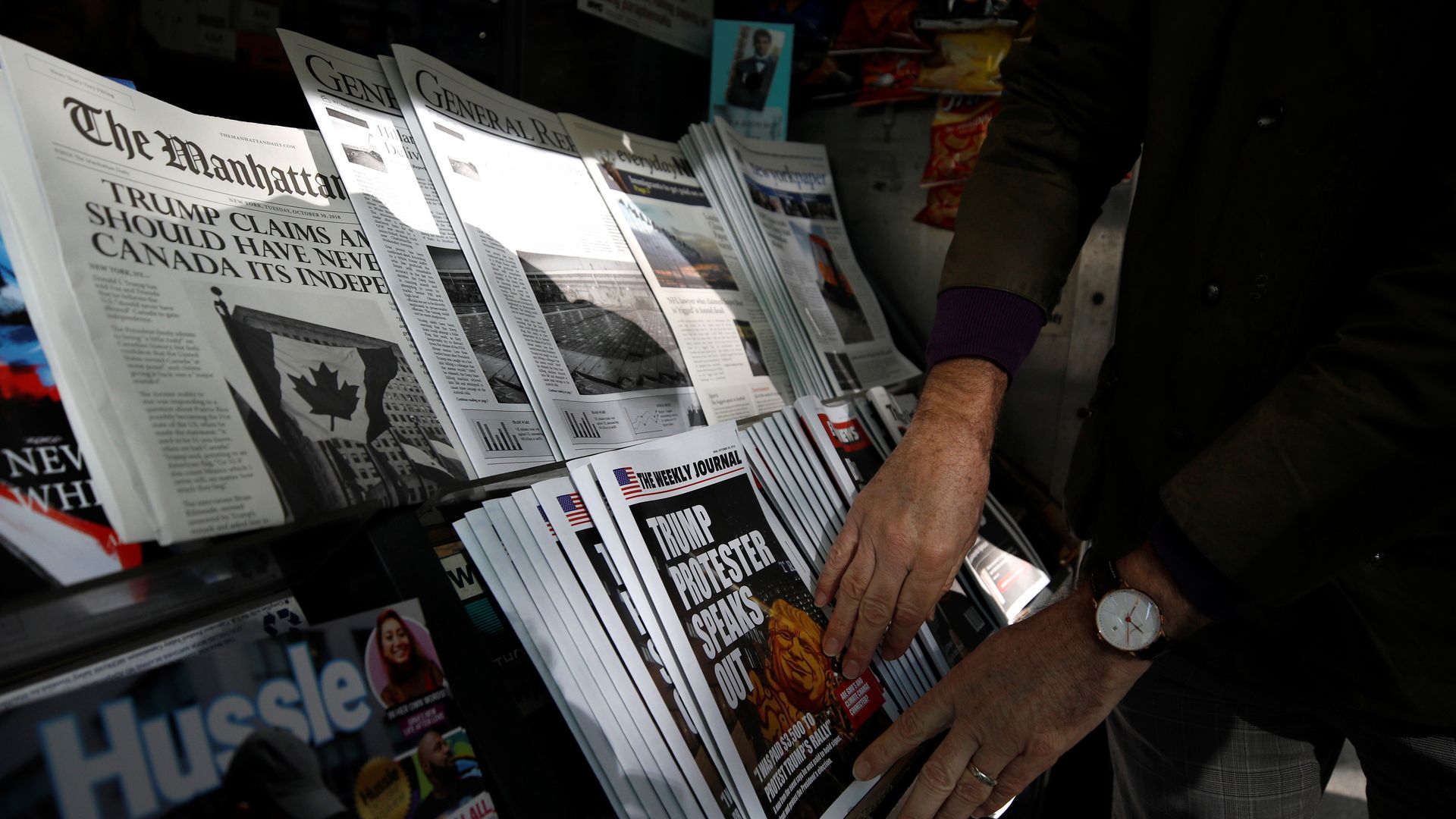 Half of the surviving U.S. newspapers will be gone by 2021, Nicco Mele, director of Harvard's Shorenstein Center on Media, Politics and Public Policy, tells the Wall Street Journal.
Driving the news: The Times-Picayune of New Orleans laid off its entire staff after being sold to its rival New Orleans Advocate.
The big picture: Many local papers have already folded after failing to transition print customers into paying digital subscribers. With the resources to spend on digital experiments, national papers like the Washington Post and New York Times have become the exception, while local outlets' ad sales have largely been sucked up by Google and Facebook.
"Nearly 1,800 newspapers closed between 2004 and 2018, leaving 200 counties with no newspaper and roughly half the counties in the country with only one, according to a University of North Carolina study" reported by the Journal.
Mid-sized papers with circulations between 100,000 and 200,000 have been hurt the most as a result of their inability to weather high publishing costs as print ads have disappeared, per the WSJ's analysis. Online ads are a fraction of the price of print ads.
Consolidation has become the answer for some mid-sized and smaller papers. Gannett Co. now has the largest newspaper chain by circulation — 6.9 million.
The bottom line: The loss of local newspapers creates "news deserts," with Americans less informed on the issues that matter to their region. Many turn to national news sources like cable news to understand national politics, often driving greater political polarization.
Go deeper: Rural areas are hardest hit by the death of American newspapers
Go deeper