House Freedom Caucus and Congressional Black Caucus unite on infrastructure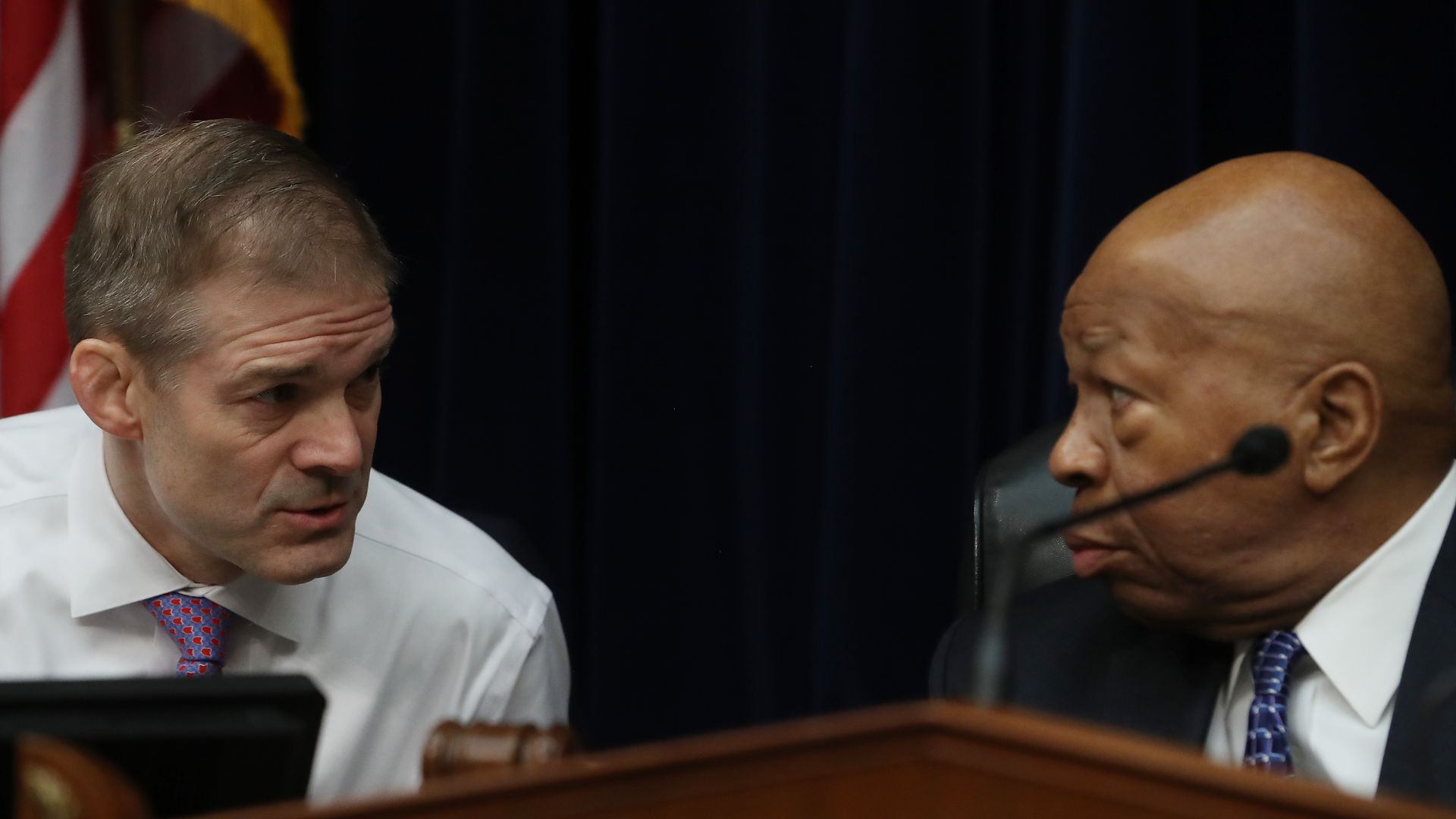 Today in strange bedfellows: The ultra-conservative House Freedom Caucus and the Congressional Black Caucus share enthusiasm for the same bill — an infrastructure package with bipartisan and pan-ideological enthusiasm.
What's more, House Minority Leader Kevin McCarthy (R-Calif.) is onboard. The Intercept's Ryan Grim summed up these unusual political dynamics in a tweet: "Here's Breitbart writing about Kevin McCarthy endorsing the use of a CBC-backed bill to make an infrastructure deal happen. Worlds are colliding."
Details: As we reported last year, the bill — called the Generating American Infrastructure and Income Now (GAIIN) Act — would require the Department of Agriculture to sell its distressed debt assets, estimated to be worth more than $50 billion.
The money gained by selling off these assets would be divided in two: Half would go to paying down the national debt, and half would go to funding infrastructure projects in communities below the poverty level.
In a Saturday phone interview, Wendell Stemley, the president of the National Association of Minority Contractors, told me he's backing the GAIIN Act. "Like everybody, we want to see a fully funded infrastructure bill," he said. "But one that accomplishes some of those objectives without raising the national debt and additional taxes has got to be something we get behind."
Go deeper