Warren Buffett talks Wells Fargo, Google and bitcoin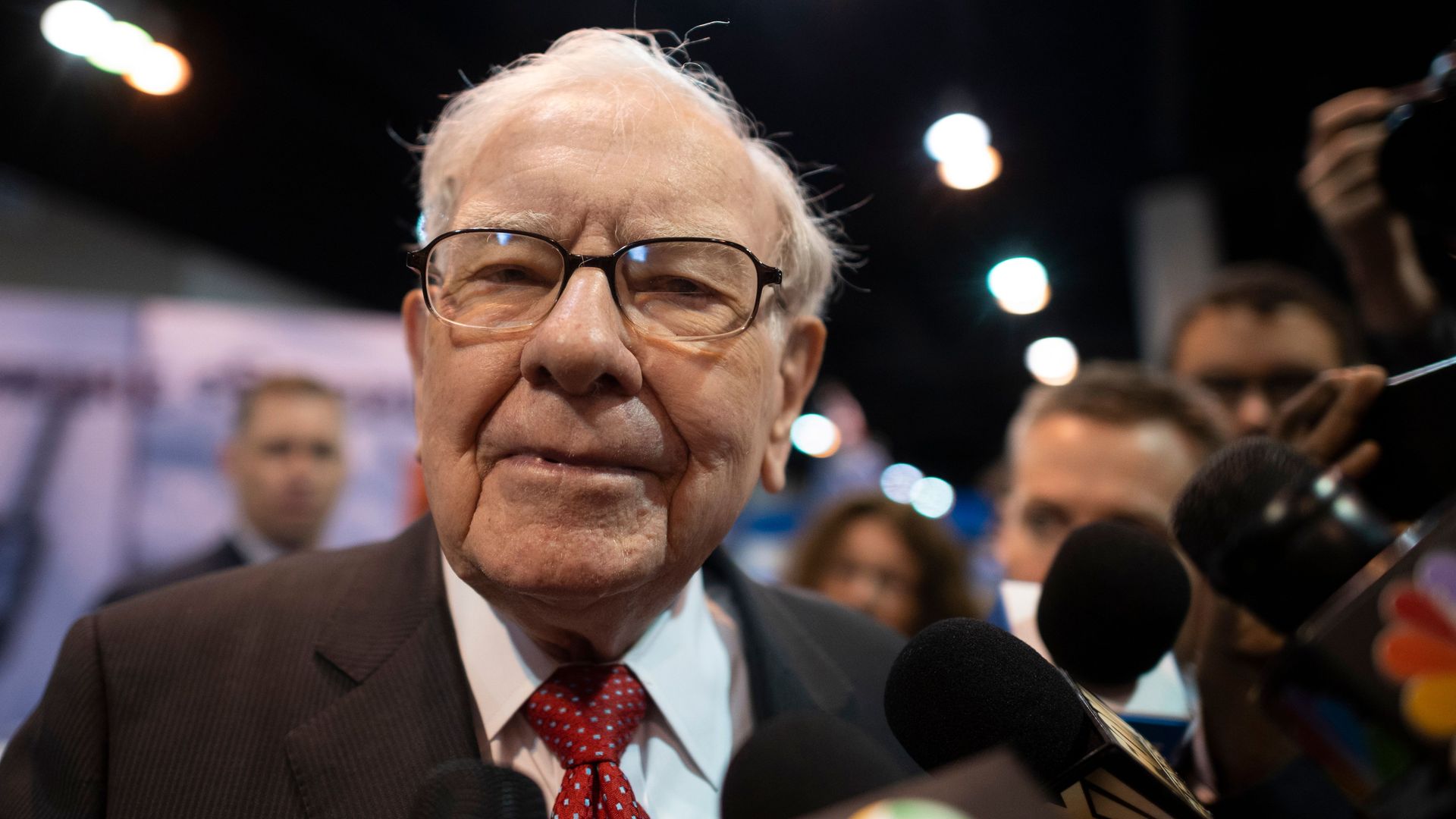 A shareholder asked Warren Buffett at this year's annual Berkshire Hathaway meeting why the billionaire investor has "been so silent" about the scandal that plagued Wells Fargo starting in 2017. Buffett said: "It looks to me like Wells made some big mistakes," adding that the banking institution incentivized "the wrong behavior."
The backdrop: When it was revealed that Wells Fargo employees had opened more than a million unauthorized accounts, the Department of Justice launched an investigation into the companies handlings of wealth management, and the bank was fined for charging customers for unwanted insurance. Buffett also became the largest shareholder of Wells Fargo in 2017 with about 10% of the shares.
But, but, but: Berkshire Hathaway's vice chairman Charlie Munger said former Wells Fargo CEO Tim Sloan was a "casualty," and wishes Sloan was still there.
What Buffett is saying:
Buffett and Munger said their biggest regret is not investing in Google because they were just "sucking their thumbs."
Buffett re-asserted his disdain for bitcoin, calling it a "gambling device," reports CNBC. Last year, Buffett equated bitcoin to "rat poison." He said, "It doesn't do anything. It just sits there. It's like a seashell or something, and that is not an investment to me."
Buffett also said he has "no ambition to spend a dime" on buybacks.
"I don't think the country will go to socialism in 2020," Buffett added.
By the numbers: Buffett's company reported a profit of almost $21.7 billion in the first quarter of 2019, compared to a loss of $1.1 billion. These numbers don't include any profit from Kraft Heinz, which "has not made its financial statements for the first quarter of 2019 available." Buffett's company has a 26.7% stake in Kraft Heinz. In regards to Heinz, Buffett said, "there's something going on" and added that he paid too much for the company in 2015.
Go deeper: Warren Buffett enters Anadarko bidding war with $10 billion commitment
Go deeper