Midwest faces lethal floodwaters, Canada copes with extreme flooding aftermath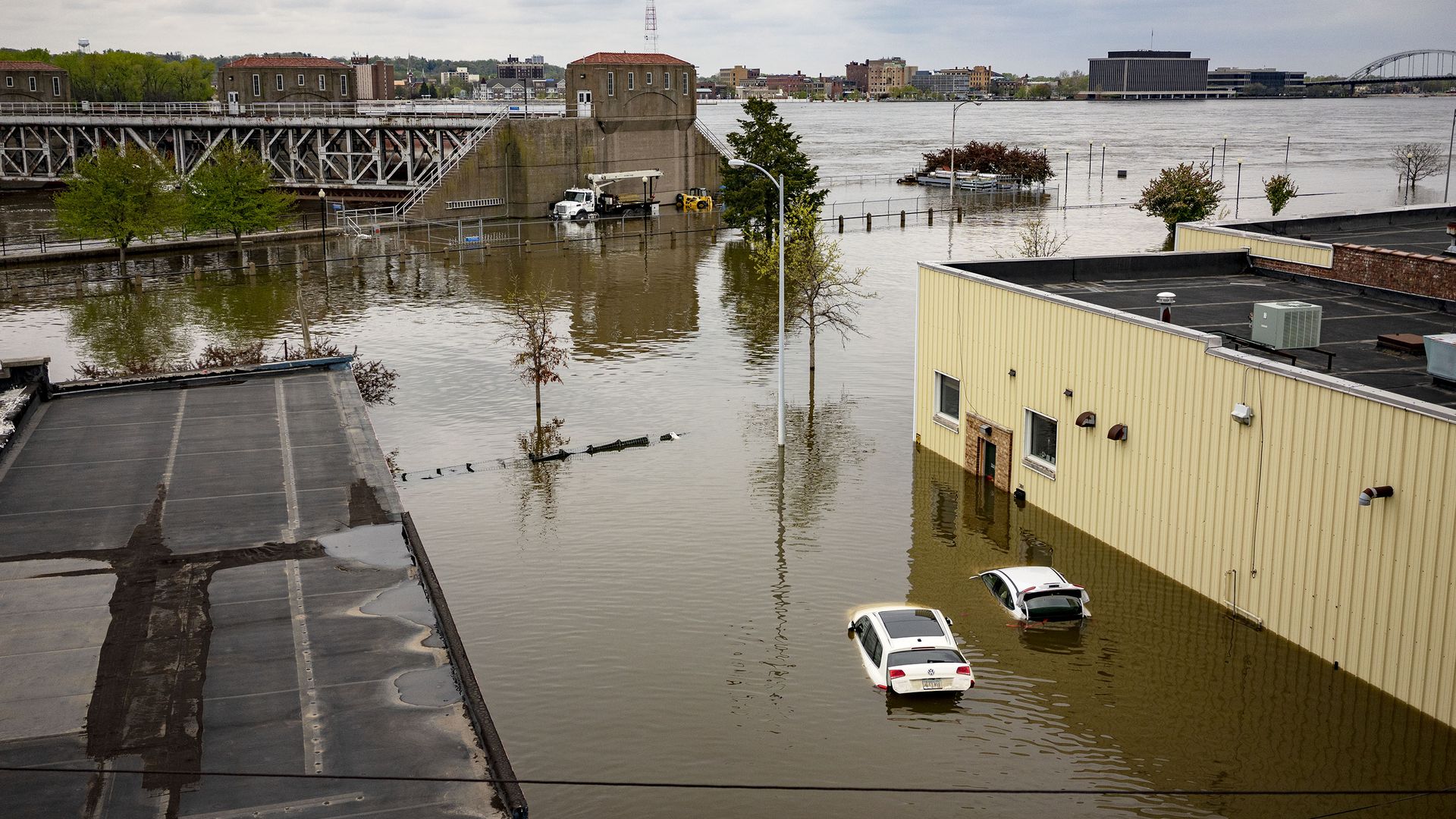 At least 4 people across the Midwest have died from historic flooding in the region, while heavy rain and flash flood watches go into effect across America's South on Saturday morning.
Why now: These floods are the result of spring snowmelt and a series of storms that have added to the amount of water flowing into the Mississippi River.
The backdrop: Iowa and Illinois have undergone record flooding from the Mississippi River, which has been at major flood stage for over 40 days. Parts of Missouri, Oklahoma, Arkansas and Texas are under a flash flood watches this weekend, as well as parts of the Appalachian region including Charleston, S.C. and up into Maryland and Washington, D.C.
What to watch: Areas near Ontario, Canada continue to respond to flooding that began a week ago. The Ottawa River regulation planning board indicated that water levels are expected to increase or remain the same in most of the Ontario region. In America's Midwest, officials say it could be a month before the water completely clears.
Go deeper: NOAA warns of "unprecedented flood season" across U.S.
Go deeper