Earth faces mass extinctions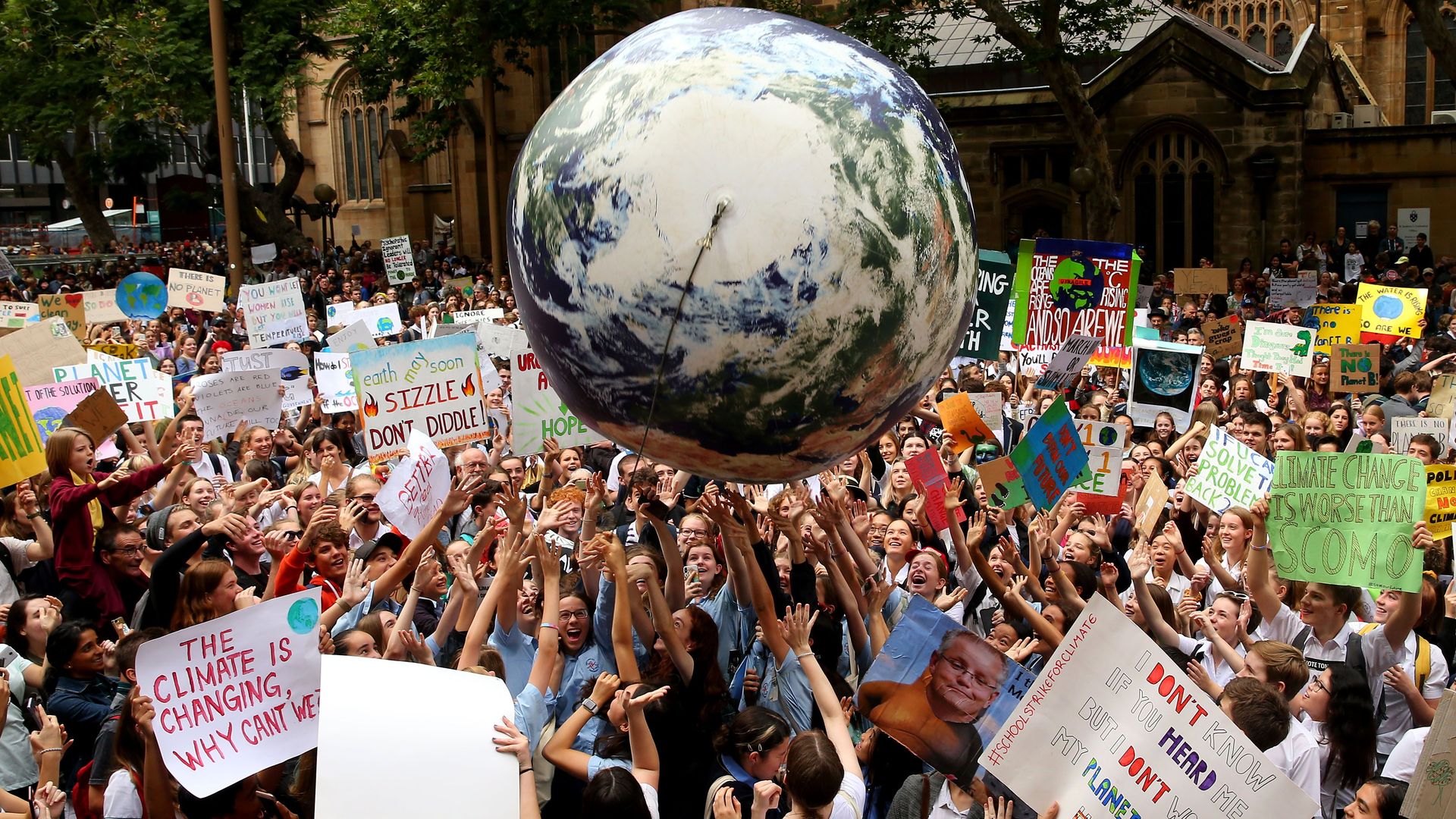 Up to a million of Earth's estimated eight million species face extinction, many of them within decades, according to a UN report on biodiversity due out Monday.
The big picture: The 1,800-page report by 400 scientists says the pace of species loss "is already tens to hundreds of times higher than it has been, on average, over the last 10 million years," according to a draft obtained by Agence France-Presse.
And it's not just climate change, according to the report:
Humans "are undermining Earth's capacity to produce fresh water, clean air and productive soil."
"The direct causes of Nature's degradation — in order of importance — are shrinking habitat and land-use change, hunting for food or illicit trade in body parts, climate change, pollution, and predatory or disease-carrying alien species such as rats, mosquitoes and snakes."
Be smart: This report will likely be dismissed by many as fear mongering or alarmism. And there is a lot of progress and activism now on climate, marine conservation and other issues to suggest that the future foretold here may not come to pass.
But if scientists from a variety of disciplines have a shared bias, it has tended to make major assessment reports too conservative rather than too dire, especially when it comes to climate change. 
You can't really separate climate change from biodiversity loss, since one is driving the other — along with deforestation, overfishing, population growth and pollution, Freedman writes.
But the biodiversity crisis and dawning of the Sixth Great Extinction (this one driven largely by us), have until now garnered less global attention and focus from world leaders. This report is meant to change that. 
This panel is meant to be the biodiversity version of the UN's Intergovernmental Panel on Climate Change (IPCC).
Go deeper