Report: Boeing test pilots "had no real input" in final development of MCAS system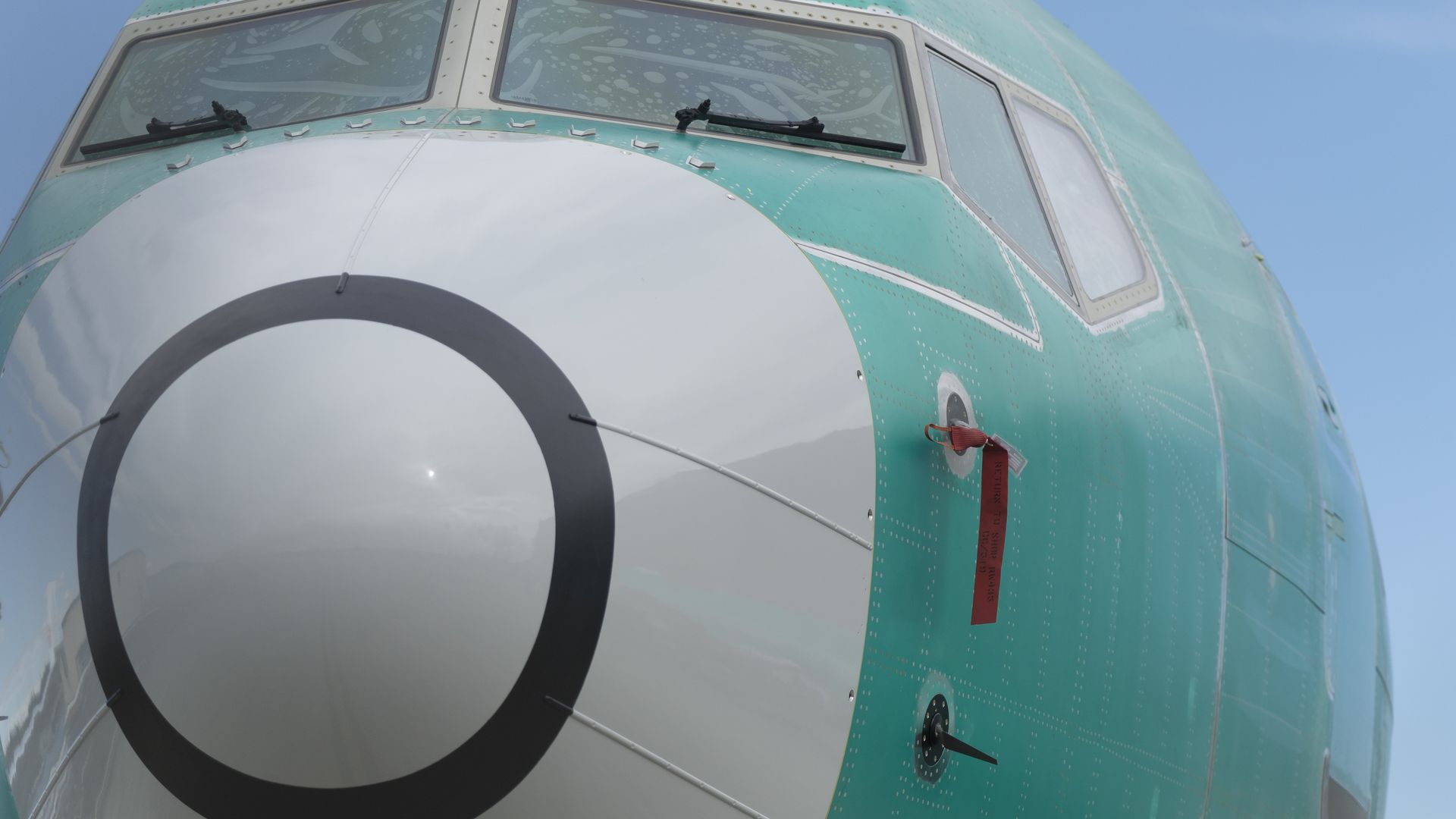 Boeing restricted the participation of its own aviation team in the final stages of developing the 737 MAX flight-controlled system, thought to be responsible for 2 fatal crashes, so much so that test pilots recall having "no real input" in the final design of the MCAS system, one person familiar with the details told the Wall Street Journal in a new report.
Details: While Boeing's process was historically collaborative and welcoming to test pilots' ideas, over time, an internal restructuring, started in 2009, reduced test pilots' authority, sources told the Wall Street Journal.
Nearly halfway through the development of the 737 MAX series, one senior pilot cautioned a Boeing executive: "Something is going to get by, and it's not going to be pretty."
The result was a failure to provide Boeing's experienced test pilots the necessary training on the full capabilities of the MCAS system at the center of the crash inquiries.
Why it matters: Just how unfamiliar test pilots were with the 737's new tech was previously unreported, perhaps leading investigators to up the intensity of their inspections into Boeing's practices.
Go deeper: What you need to know about the Boeing 737 MAX crashes
Go deeper