Lawsuit seeks to block Barr's order denying bail to asylum seekers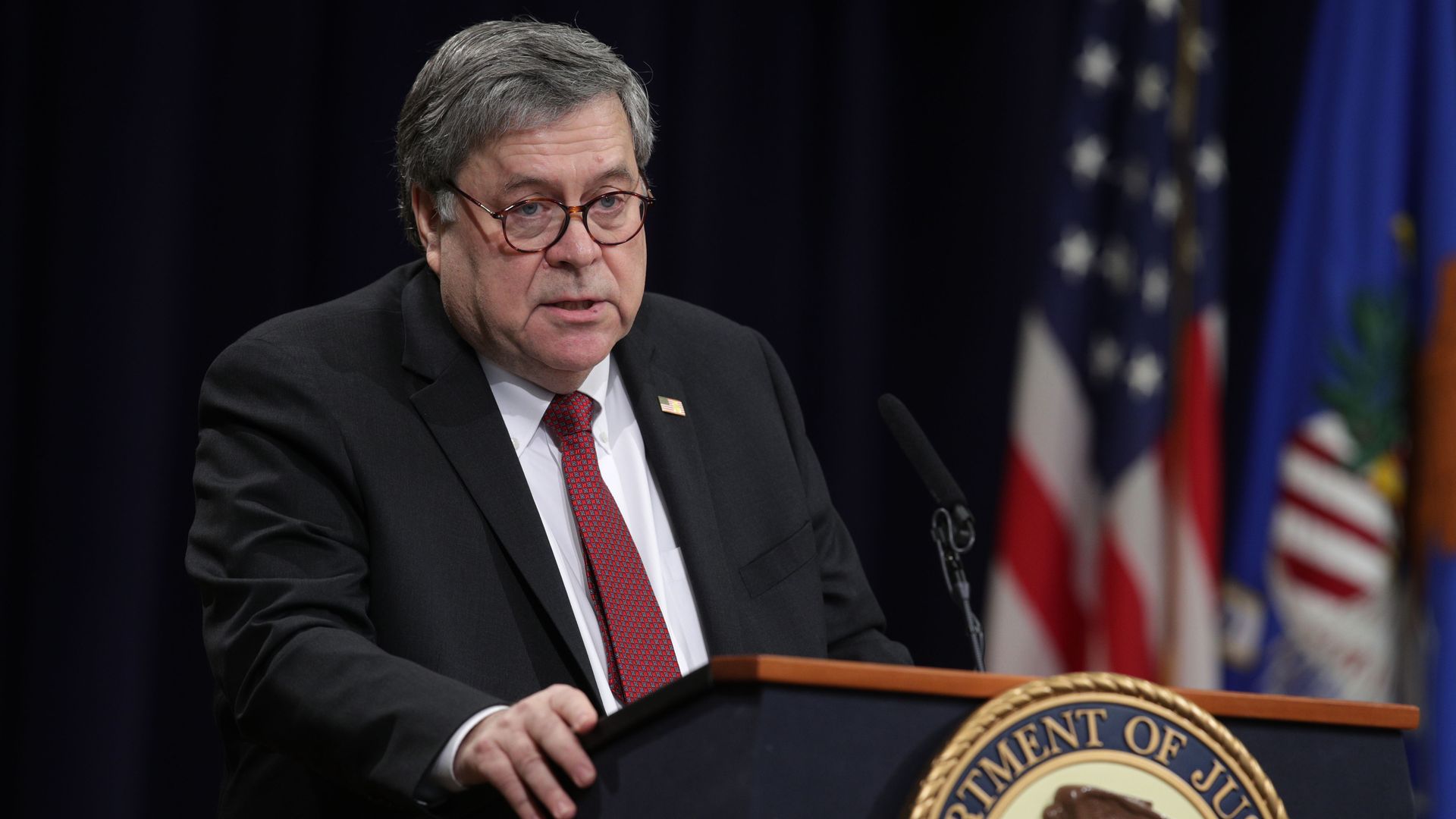 A newly filed suit on Thursday is challenging an order issued last month by Attorney General William Barr that would deny bail to thousands of migrants seeking asylum and force them to wait in jail until their cases are resolved.
Details: Barr had said the order will go into effect in July. But the suit filed by the American Immigration Council and the Northwest Immigrant Rights Project seeks to prevent the measure from ever going into effect. The groups are amending an original complaint in a Seattle federal court that challenges the slow pace of bond hearings for asylum seekers in custody.
Go deeper: Justice Dept. issues order denying bail to asylum seekers
Go deeper