John Kelly joins board of company that houses undocumented migrant children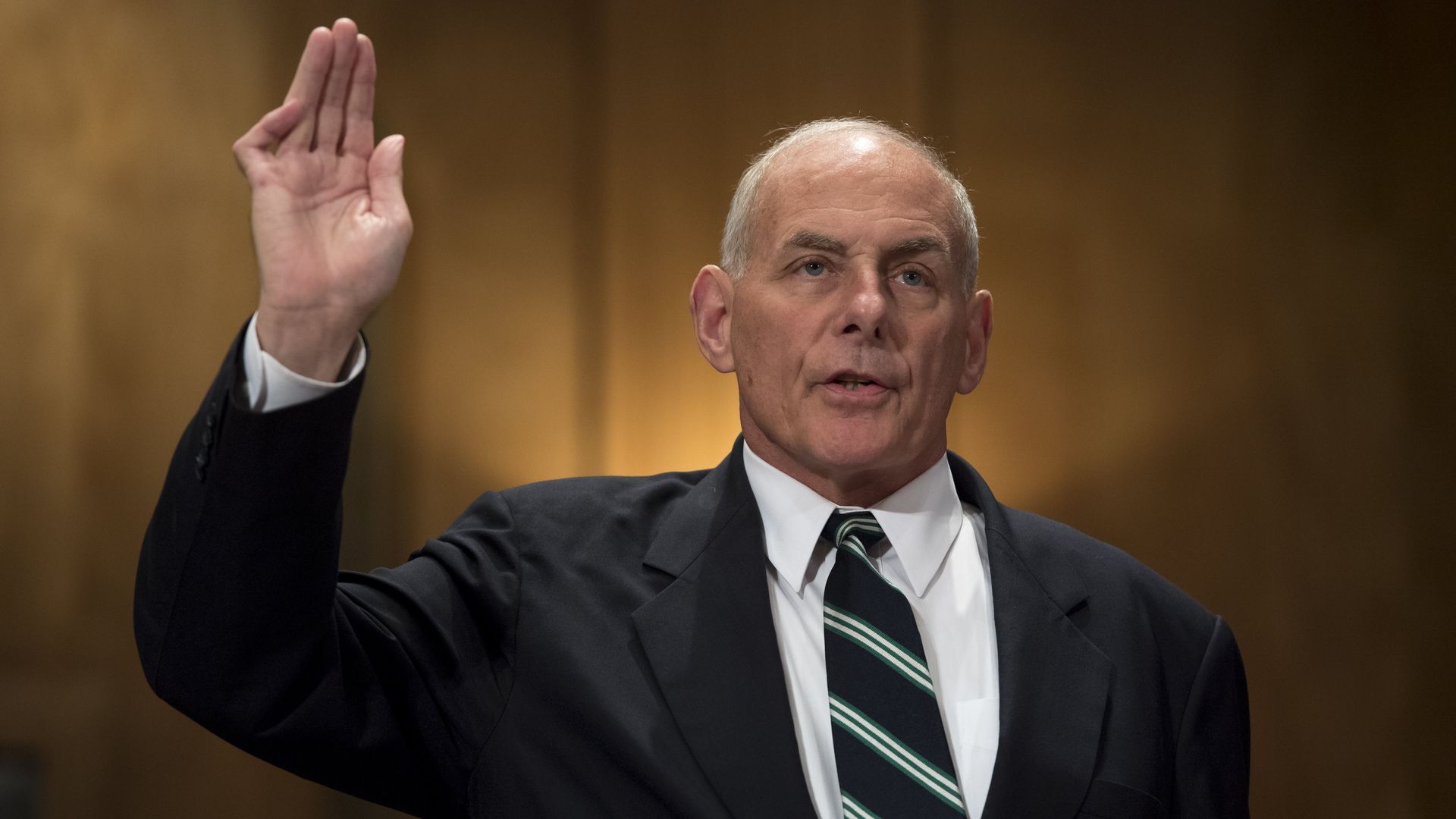 Former White House Chief of Staff John Kelly joined the board of Caliburn International, an organization known to operate shelters for unaccompanied migrant children, reports CBS News.
The backdrop: Prior to jumping into the Trump administration in January 2017, Kelly sat on the board of advisors for DC Capital Partners, now the owner of Caliburn. During Kelly's tenure in Trump's White House — first as Secretary of Homeland Security and later as chief of staff — the administration implemented aggressive new immigration enforcement measures. Caliburn International — which owns Comprehensive Health Services, the only private company operating such shelters, per CBS — counts Florida's Homestead facility among its locations, has successfully sidestepped inspections by state child welfare regulators.
The intrigue: CBS notes that both Comprehensive Health and DC Capital seem to have benefited from federal contracts surrounding Kelly's time at the White House. However, it remains to be seen whether he crossed any ethical boundaries directly.
Go deeper: Pentagon tasked with finding housing for 5,000 migrant children
Go deeper