Harnessing the May 4th anniversary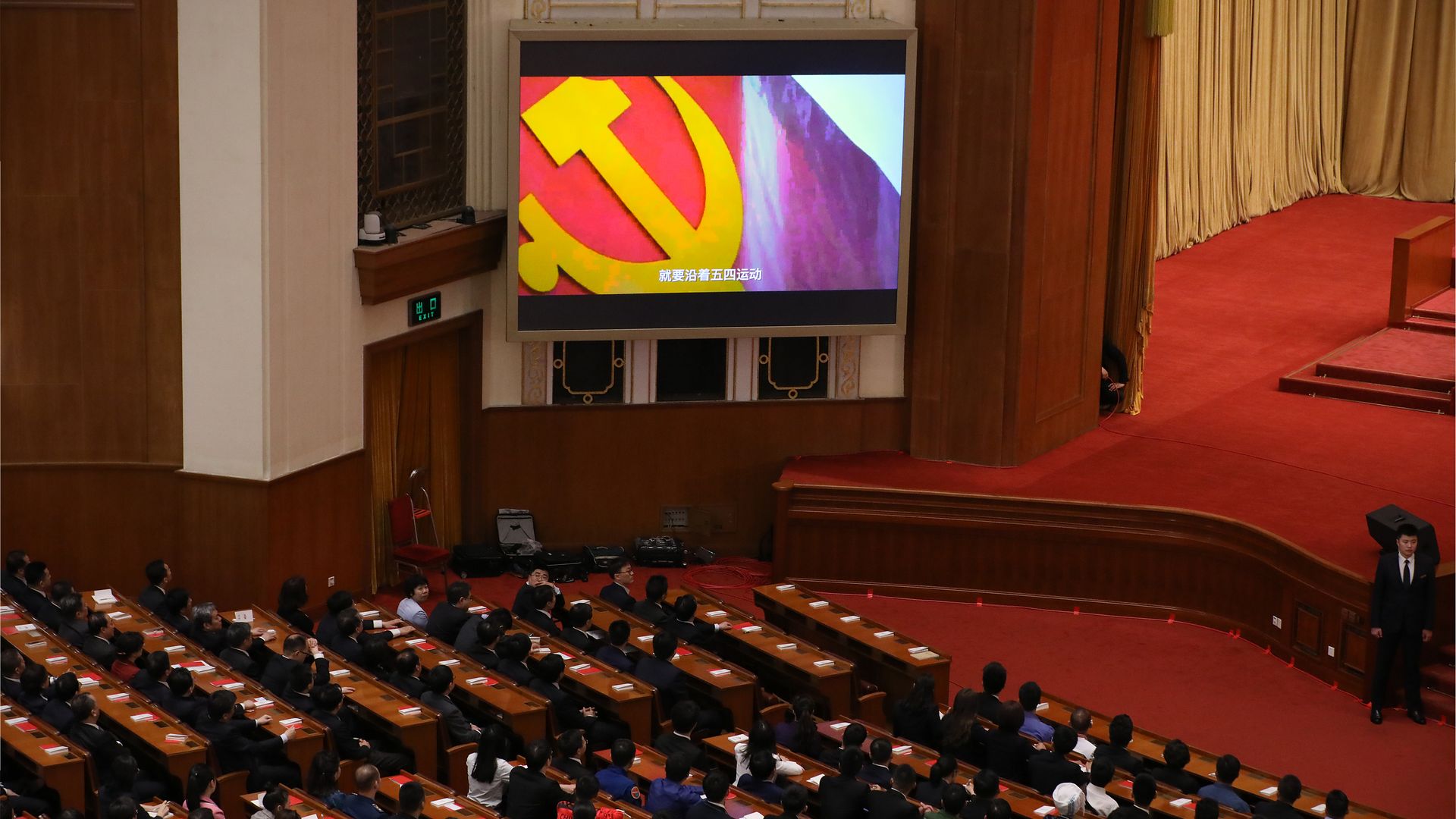 Tomorrow is the 100th anniversary of the May 4th Movement, which sparked the rise of many radical Chinese political and social leaders, and is one of the sensitive events this year that has the PRC government locking things down even more tightly than normal.
Why it matters: At the same time, the Party, which controls the official history of the movement, is again trying to harness the legacy of May 4 for its own goals.
What they're saying: On Tuesday, the Party convened a gathering at the anniversary at which Xi Jinping urged patriotism among youth, striving for brighter China (Xinhua):
"The essence of patriotism is having unified love for the country, the Party and socialism, Xi added, urging young Chinese to follow the instructions and guidance of the Party, and remain dedicated to the country and the people.Young people are also urged to establish belief in Marxism, faith in socialism with Chinese characteristics, as well as confidence in the Chinese Dream of national rejuvenation ... In the new era, the theme and direction of Chinese youth movement and the mission of Chinese young people, Xi said, are to uphold the leadership of the CPC, and work along with the people to realize the two centenary goals and the Chinese Dream of national rejuvenation."
My thought bubble: Be wary of underestimating how many believe in the patriotic and increasingly jingoistic propaganda and Xi's repeated claims that China is closer than it has ever been to national rejuvenation, or of how many sycophants and opportunists there are in a country as large as China which see safety and opportunity in embracing the Party line. 
There is also no question that China is closer to national rejuvenation than it has been at any time since the Opium Wars. Omnipresent propaganda based in kernels of truth married to efficient and ruthless security services can be very effective.
Go deeper:
Go deeper