Graham invites Mueller to give testimony on objections to Barr characterization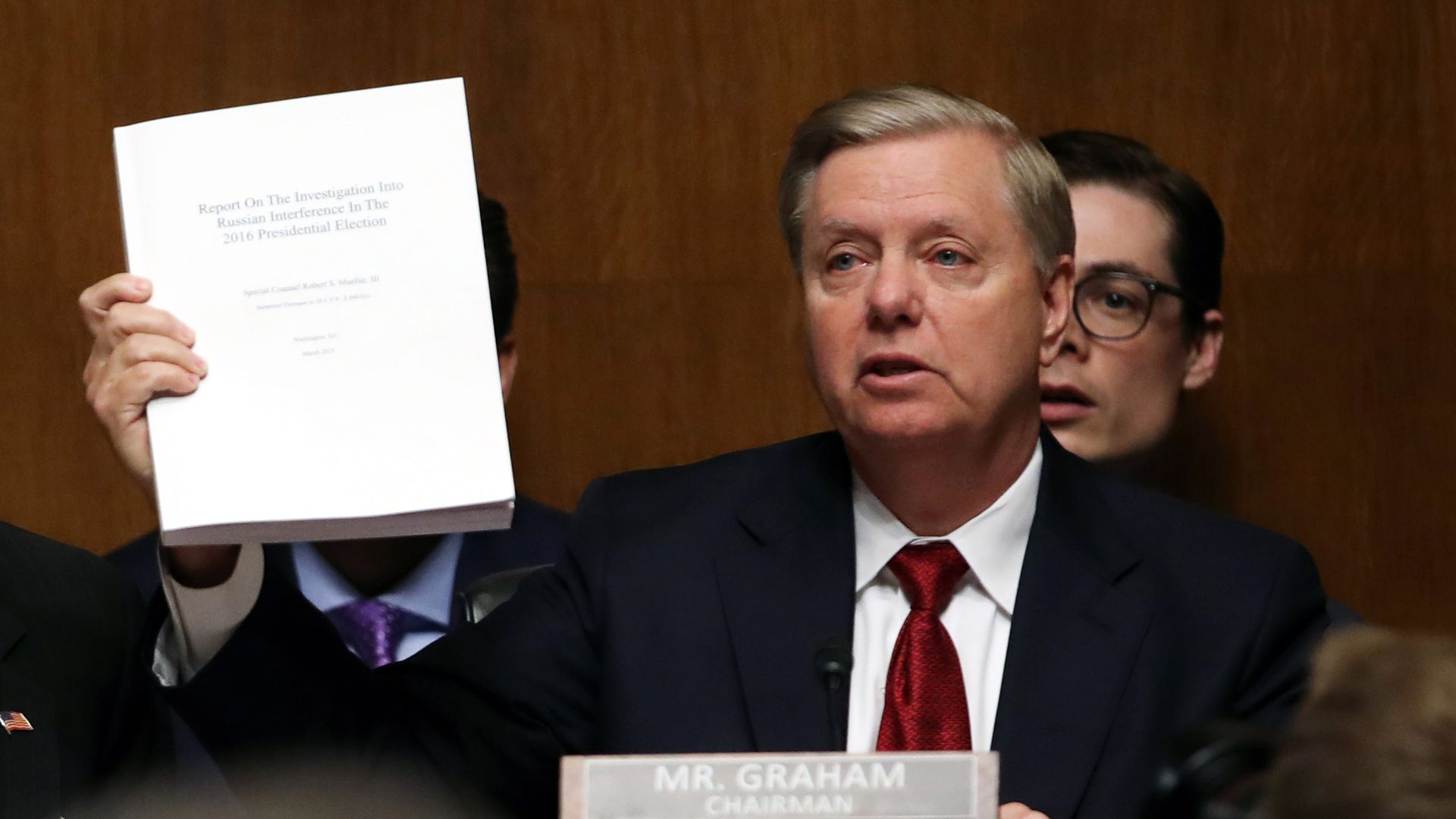 Senate Judiciary Chairman Lindsey Graham (R-S.C.) submitted a letter on Friday to special counsel Robert Mueller inviting him to testify before the Senate "regarding any misrepresentation by the Attorney General of the substance of [his and Attorney General William Barr's] phone call."
Details: In the letter, Graham indicates that Mueller did not challenge the accuracy of Barr's summary of the report, but wants more of the report revealed — particularly the executive summaries about obstruction of justice.
Meanwhile, the House Judiciary Committee is trying to secure Mueller's appearance for later this month.
Go deeper: "It's over!": Graham says he will not bring Mueller before Senate Judiciary
Go deeper