Crisis persists as Venezuelans await next moves by Maduro and Guaidó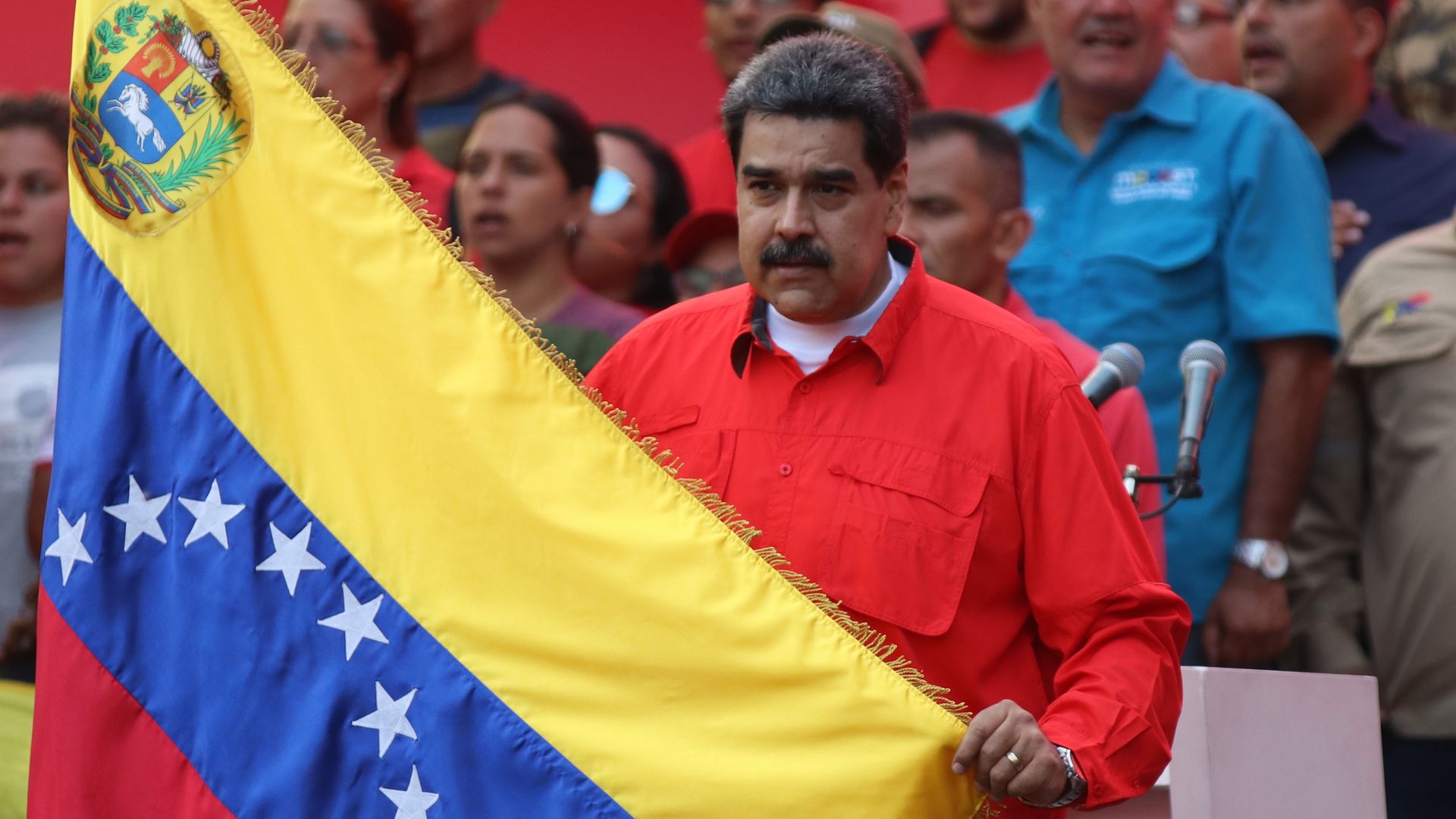 Revelations of talks between regime loyalists and the opposition interim government this week left Nicolás Maduro scrambling to close new fissures and raised the risks of further violence and instability in Venezuela.
The big picture: Nearly 30 years after the last Cold War battles in Europe, a similar fight is playing out in Latin America, with Russia propping up a dictator. More than 160 Venezuelans lost their lives during pro-democracy demonstrations in 2017, and the greatest turmoil may still lie ahead.
Where it stands:
Maduro's intelligence chief has fled, but there have been few high-level defections from Maduro's government. His loyalists are clearly looking to protect themselves, however, and he can longer guarantee their future.
An arrest order was issued for Voluntad Popular leader Leopoldo López, who had appeared beside interim president Juan Guaidó after leaving house arrest on Tuesday, but has since sought refuge in the Spanish embassy.
National Assembly Vice President Edgar Zambrano was ordered to be arrested Thursday on trumped-up charges of treason and insurrection.
What to watch: When Maduro feels threatened, he lashes out. He could see new churn among loyalists, issue more arrest warrants for interim government leaders, or confront tensions with security forces over any orders to ramp up violence against and oppression of demonstrators.
Maduro will likely continue to benefit from foreign backing. Cuban intelligence is deeply embedded in Venezuela's security apparatus to stamp out dissent. Russian soldiers, arms and military hardware are also providing a lifeline.
The Lima Group — Peru, Paraguay, Honduras, Panama, Colombia, Costa Rica, Chile, Canada, Brazil, Argentina — hold an emergency meeting Friday. They have already issued a statement calling on Venezuela's armed forces to show loyalty to Guaidó and rejecting claims his actions are a coup.
The bottom line: The majority of Venezuelans and even Maduro's inner circle are determined to find an end to the crisis. Whatever else happens inside the country, any threats to the safety of interim president Guaidó will be a game-changer for the international community.
Jason Marczak is director of the Adrienne Arsht Latin America Center at the Atlantic Council.
Go deeper