Cities and states are developing AV policy in collaborative "scrums"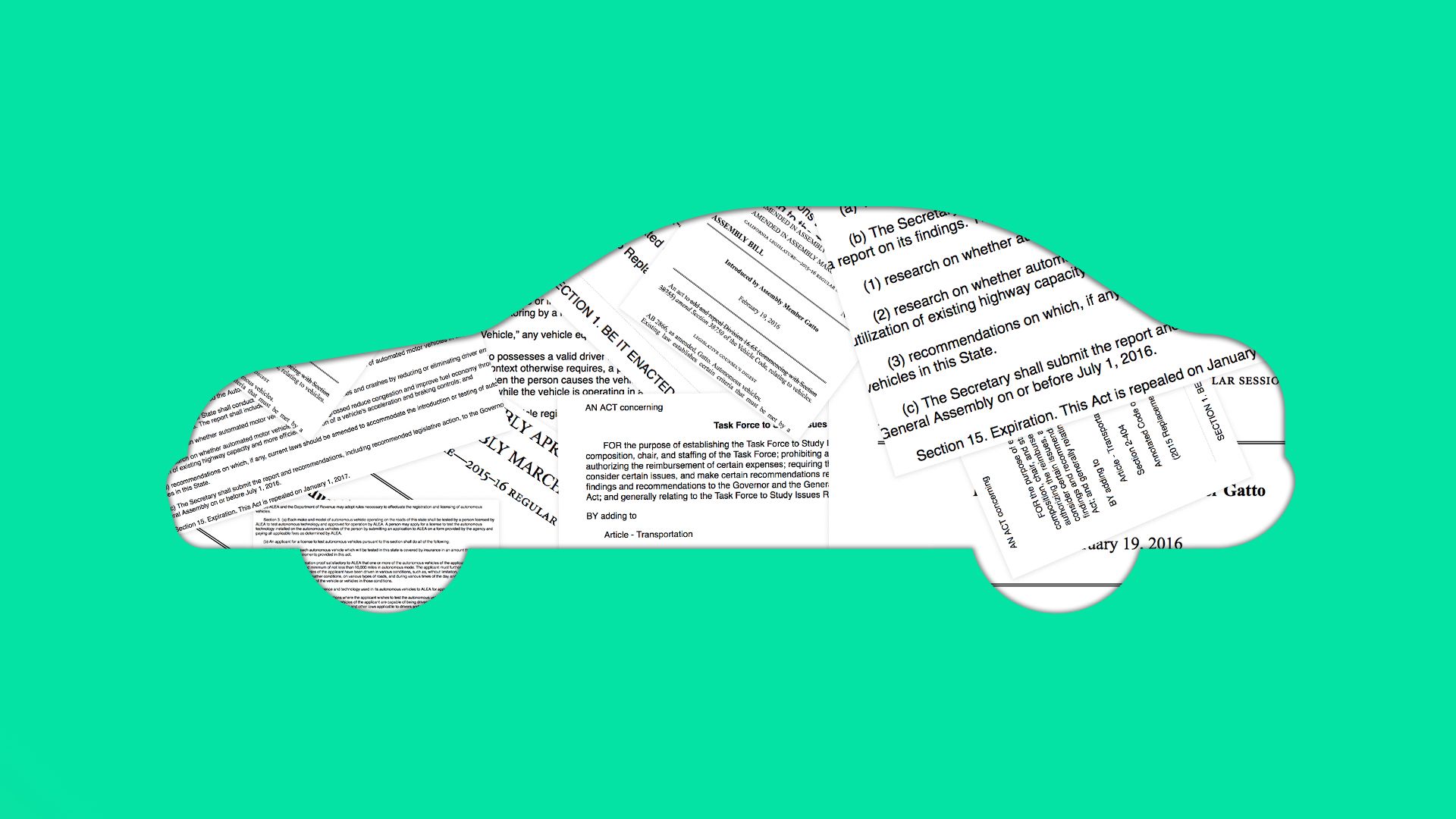 The Harvard Kennedy School is holding a series of AV policy scrums, intensive daylong sessions that bring together representatives of local governments, regional transit authorities, the private sector, academia and community groups.
Why it matters: State governments have allowed AV pilots, but outdated public infrastructure and ineffective regional government coordination are hindering progress on the AV roadmap. Getting all these parties around one table could help.
Background: For the past 7 years, automakers, technology companies and local and state governments have been working together to implement AV–friendly policies around road testing that address safety concerns.
But, but, but: These conversations have largely left out public transportation, local right-of-way issues, environmental concerns, infrastructure costs and regional coordination.
What's happening: AV policy scrums — modeled on the rugby play — have helped cities like Boston, Kansas City and Toronto define and achieve their goals.
Chris Osgood, Boston's Chief of Streets, has explained that these initiatives allow the city to "work with a wide variety of stakeholders to advance our thinking on the specifics of this policy," especially around shared trips.
New York City and Cambridge, Mass., have recently held their own scrums, and 9 states have established AV policy commissions, working groups or task forces.
California legislators are formulating a set of guiding principles for the state's AV policy, drawing on a series of briefs issued in 2016 by the UC Davis Institute of Transportation Studies. Their bill aims to to avoid exacerbating pollution and congestion as AVs are deployed.
Be smart: Under President Obama, the Department of Energy invested in regional clean cities efforts, bringing together 32 states to plan for electric vehicle deployment. Setting priorities for AV policy will likely require similar collaboration among private businesses, city and state authorities and residents.
Colleen Quinn is a transportation and energy policy adviser and president of EMobility Advisors.
Go deeper