Trump drops his trade negotiation demand that China stop robbing U.S.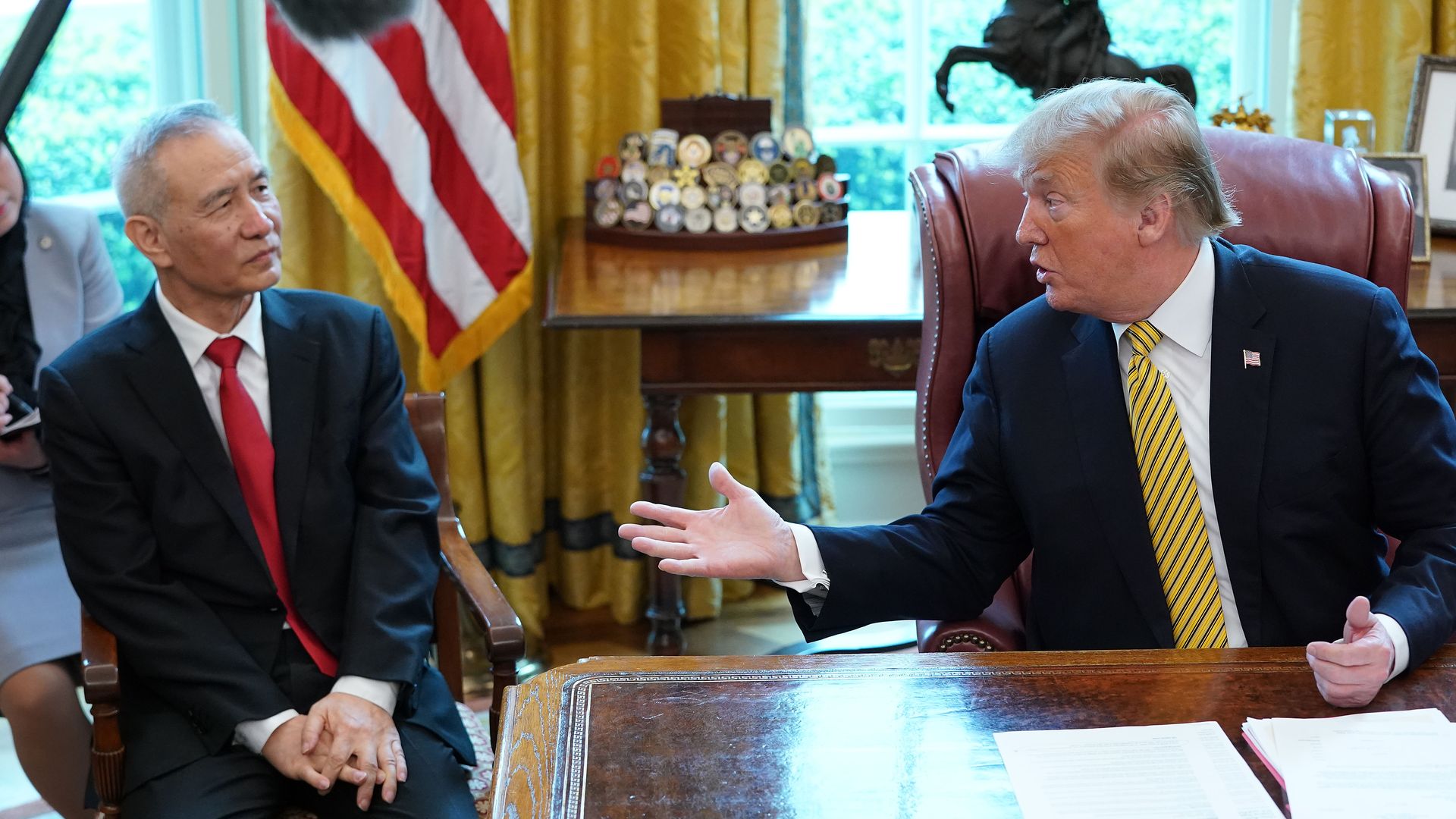 The Trump administration is dropping its trade negotiations demand that China cease hacking U.S. companies to steal intellectual property, according to the Financial Times.
Why it matters: Per the report, President Trump's team is softening its positions in order to finish a deal by the summer. But Chinese intellectual property theft is a multibillion-dollar drain on U.S. industry.
Details: It's cheaper to steal someone else's trade secrets than do the research and development yourself. China has used the technique to prop up entire industries, which can undersell the firms they steal from by passing savings on to consumers.
Go deeper