Trump announces Stephen Moore has withdrawn from Fed nomination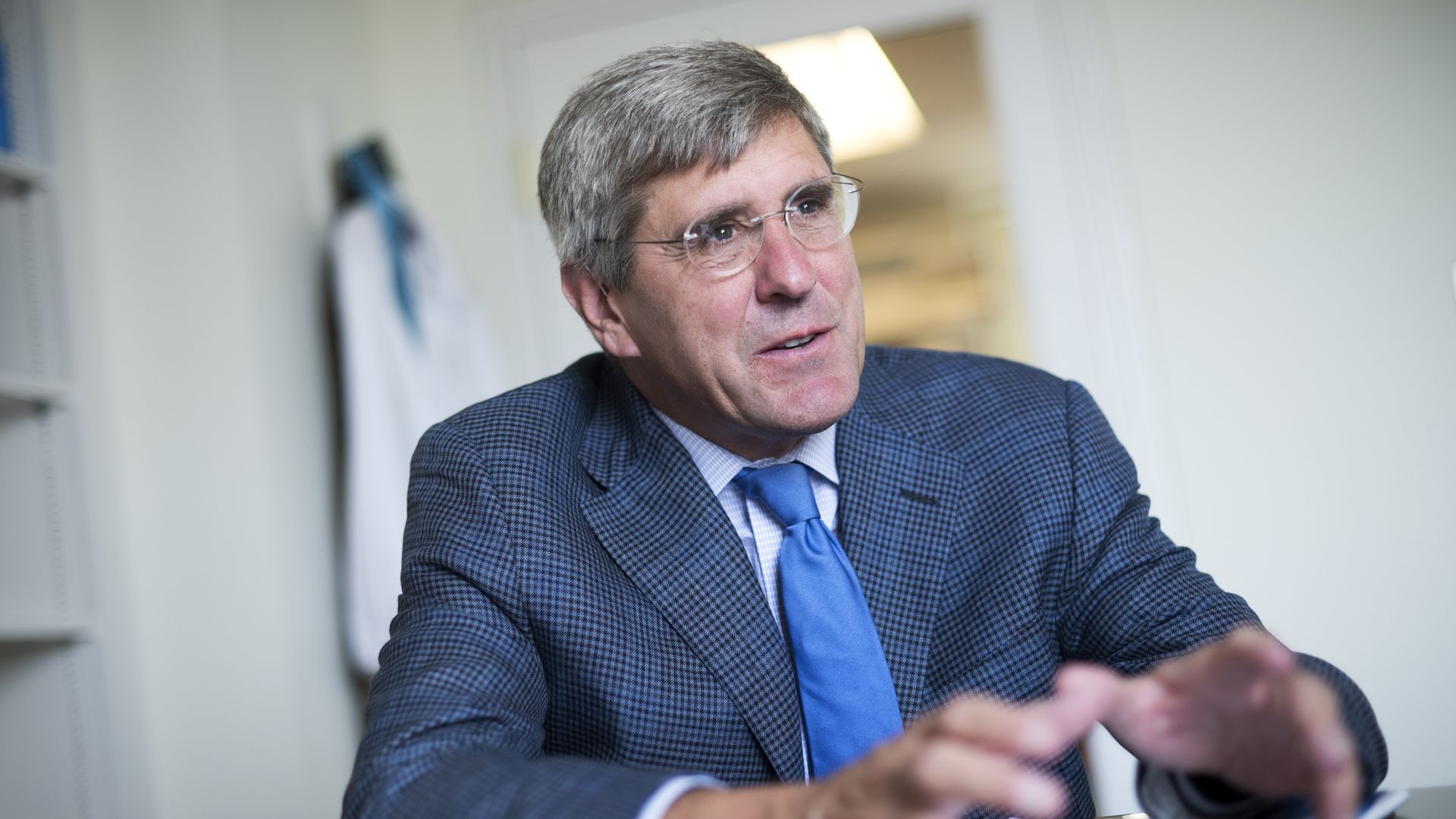 Trump tweeted on Thursday that his nominee for the Federal Reserve board Stephen Moore "has decided to withdraw from the Fed process."
"Steve Moore, a great pro-growth economist and a truly fine person, has decided to withdraw from the Fed process. Steve won the battle of ideas including Tax Cuts and deregulation which have produced non-inflationary prosperity for all Americans. I've asked Steve to work with me toward future economic growth in our Country."
The backdrop: Just this morning, Moore — who was facing concerns from Republican senators about his nomination — told the Wall Street Journal that he was not withdrawing and had the support of the White House. A senior administration official told the Journal:
"We're not pulling out. We're not pulling back. We're still supportive. He's still going through the White House vetting process and then he will go up to the Senate Banking Committee—if he gets through vetting process. In other words, no change. We're sticking with Moore."
Moore had faced criticism for his past past controversial statements on women. He apologized and said they were "humor columns," but added he had endured "one personal assault after another and a kind of character assassination having nothing to do with economics" ever since Trump contacted him about the Fed job.
Moore told Trump in a statement:
"Your confidence in me makes what I'm about to say much harder. I am respectfully asking that you withdraw my name from consideration. The unrelenting attacks on my character have become untenable for me and my family and 3 more months of this would be too hard for us."
The big picture: Trump's other pick for the Federal Reserve board, Herman Cain, withdrew last month after pushback from Republican senators due to sexual assault allegations, which he has previously denied. Cain later claimed sexual harassment allegations leveled against him formed no part of his decision to withdraw, and that the decision was really about having to "take a pay cut."
Go deeper