SpaceX confirms Crew Dragon capsule destroyed during test accident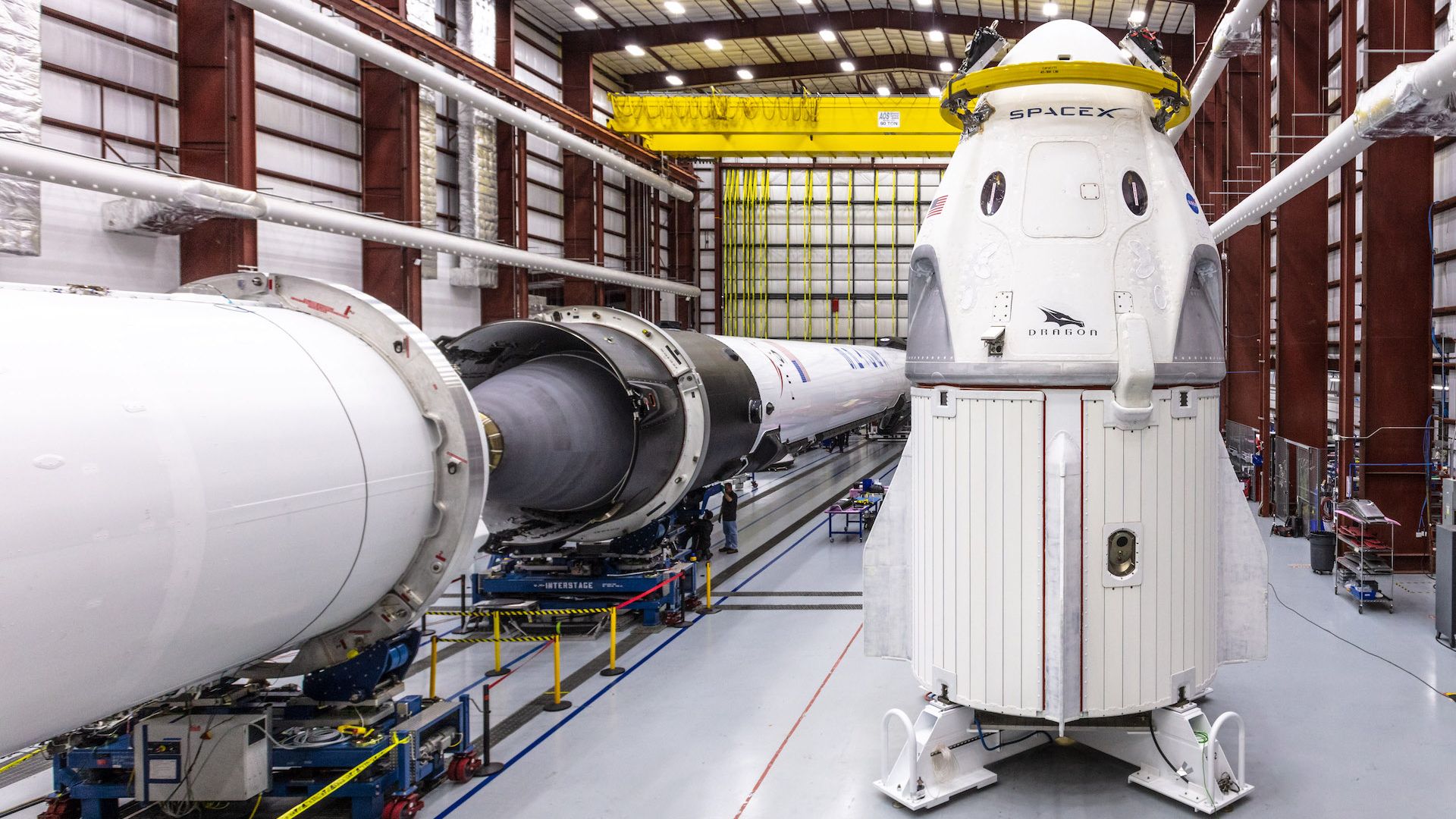 SpaceX confirmed today that its Crew Dragon capsule was destroyed during a ground test of the vehicle on April 20, after its history-making uncrewed flight to the International Space Station in March.
Why it matters: Before this accident, the Crew Dragon was expected to start flying NASA astronauts to and from the space station as early as this summer, ending the space agency's reliance on Russian-made rockets. This mishap throws that schedule into doubt, possibly delaying the return of human spaceflight to the U.S.
Details: SpaceX's Vice President of Mission Assurance Hans Koenigsmann said that the company doesn't yet know the root cause of the accident, but they are confident that the problem isn't related to the design of the capsule's powerful SuperDraco thrusters.
"We have no reason to believe there is an issue with the Super Draco themselves. Those have been through about 600 tests," Koenigsmann said during a news conference for an unrelated SpaceX mission Thursday. "We continue to have high confidence in that particular thruster."
SpaceX is planning to launch a Falcon 9 rocket carrying a cargo-carrying Dragon capsule to the space station early on Friday morning. Koenigsmann is confident that capsule is safe to fly after the accident.
Background: The now-destroyed Crew Dragon was the first capsule of its kind to dock to the station, proving out SpaceX's vision for future crewed mission to space.
Go deeper