The Mueller report is a surprise bestseller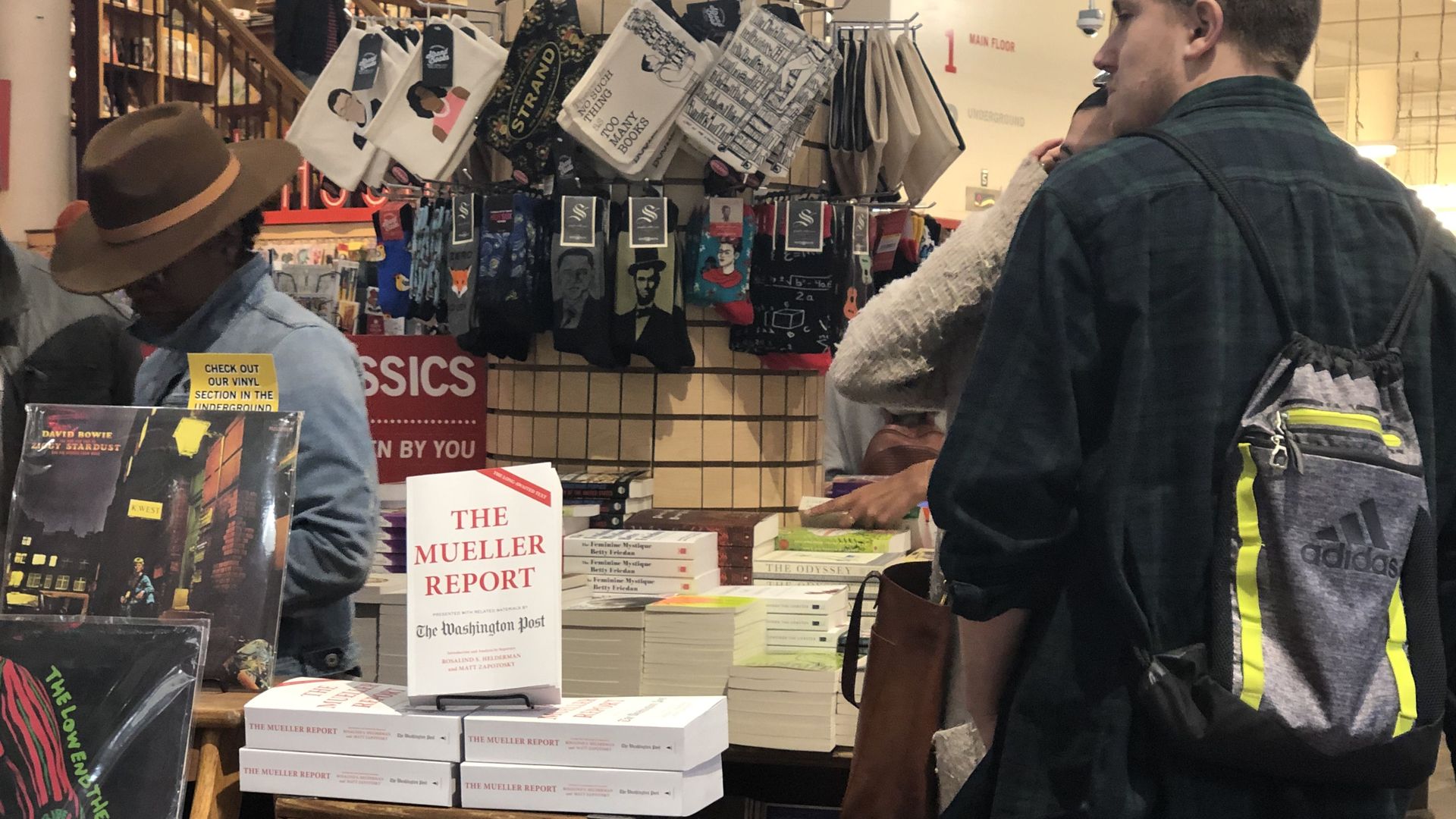 Debuting at #1 on two N.Y. Times bestseller lists —"Paperback Nonfiction" and "Combined Print & E-Book Best Sellers," coming May 12: "The Mueller Report," with related materials by The Washington Post, published by Scribner.
By the numbers: The edition sold 42,000 copies last week, according to NPD BookScan (which reflects about 85% of print sales), and more than any other nonfiction book, per the AP.
At #11 on the Times combined list: Another edition of Mueller's report, with an introduction by Alan Dershowitz, published by Skyhorse.
Be smart: Week 1 includes preorders. Week 2 will tell us about sustained interest.
Go deeper