Biden's downplay of China threat breaks with D.C.'s bipartisan consensus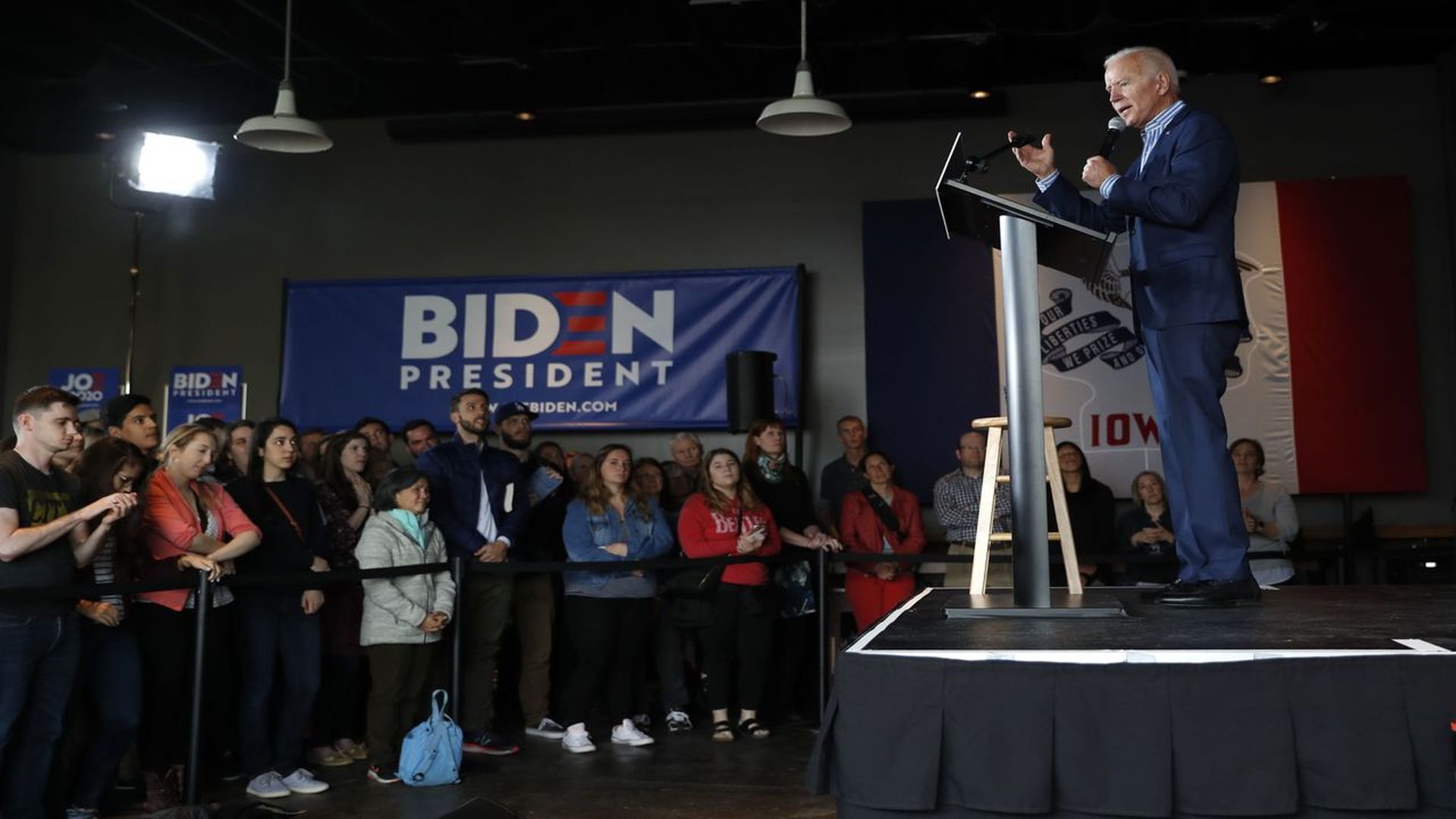 Joe Biden yesterday seemed to downplay growing U.S. concerns about China, saying at a campaign stop in Iowa City:
China is going to eat our lunch? Come on, man! ... They can't figure out how they're going to deal with the corruption that exists within the system. ... They're not bad folks, folks. But guess what? They're not ... competition for us.
Why it matters: Biden's view is not shared by leaders of either party in Washington — or by national security leaders. One of the rare things that Chuck Schumer and President Trump agree on is that China is a rising, increasingly urgent threat to the U.S. A Trump adviser told me that the president's allies see a big opportunity to hit Biden for being weak on China.
Go deeper: Joe Biden is running like he won the Democratic primaries
Go deeper