House Democrats give Barr one more chance to turn over full Mueller report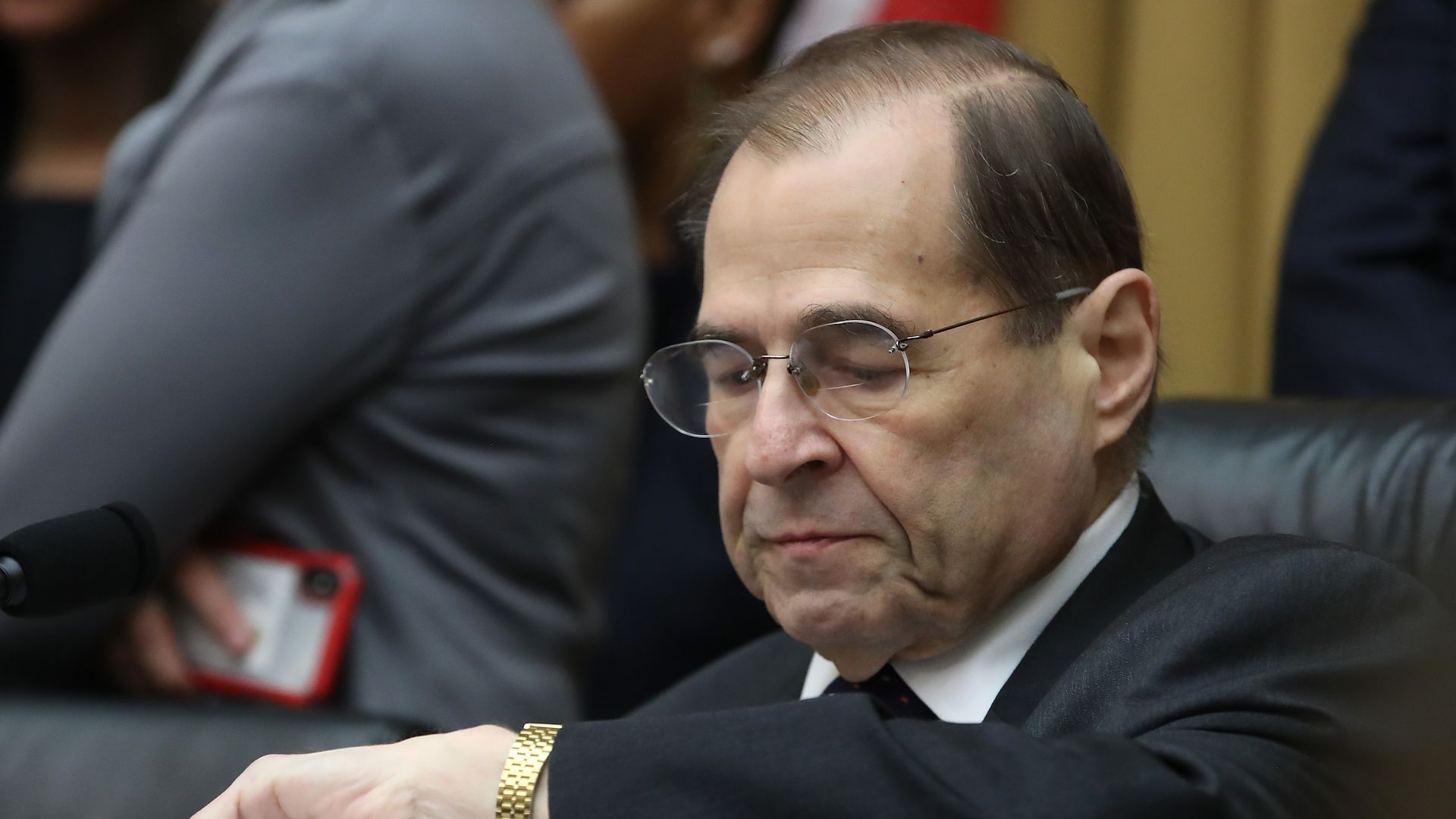 House Judiciary Chairman Jerry Nadler (D-N.Y.) told reporters Thursday that Democrats would make "one more good faith attempt to negotiate" with the Justice Department to turn over the full, unredacted Mueller report, before moving to hold Attorney General Bill Barr in contempt of Congress.
The big picture: Barr didn't show up to his appearance before the committee on Thursday after Democrats voted to allow staff lawyers extra time to question him about the Mueller report — leaving Nadler to speak for 16 minutes before an empty chair with Barr's nameplate. The Justice Department also ignored the deadline for a subpoena to turn over the full report by Wednesday evening.
Nadler said he would focus getting ahold of the full Mueller report before issuing a subpoena for Barr to testify. AP notes that a contempt vote by the committee would send a criminal referral to the U.S. attorney for the District of Columbia — a branch of the Justice Department that would likely defend the administration.
As Axios has previously reported, Trump's White House appears to have figured out the secret of congressional oversight: there's not much Democrats can do if they say no to everything. In all the most recent examples of an administration official being held in contempt of Congress, the case has fizzled.
The other side: House Judiciary Ranking Member Doug Collins (R-Ga.) slammed Nadler for his "ludicrous demands," claiming: "The reason Bill Barr isn't here today is because the Democrats decided they didn't want him here today ... Chairman Nadler sabotaged his own hearing."
What to watch: Nadler said he and the Justice Department are "firming up the date" for special counsel Mueller to testify before the committee, hopefully before May 15.
Go deeper:
Go deeper