DHS to start DNA testing at border to target smugglers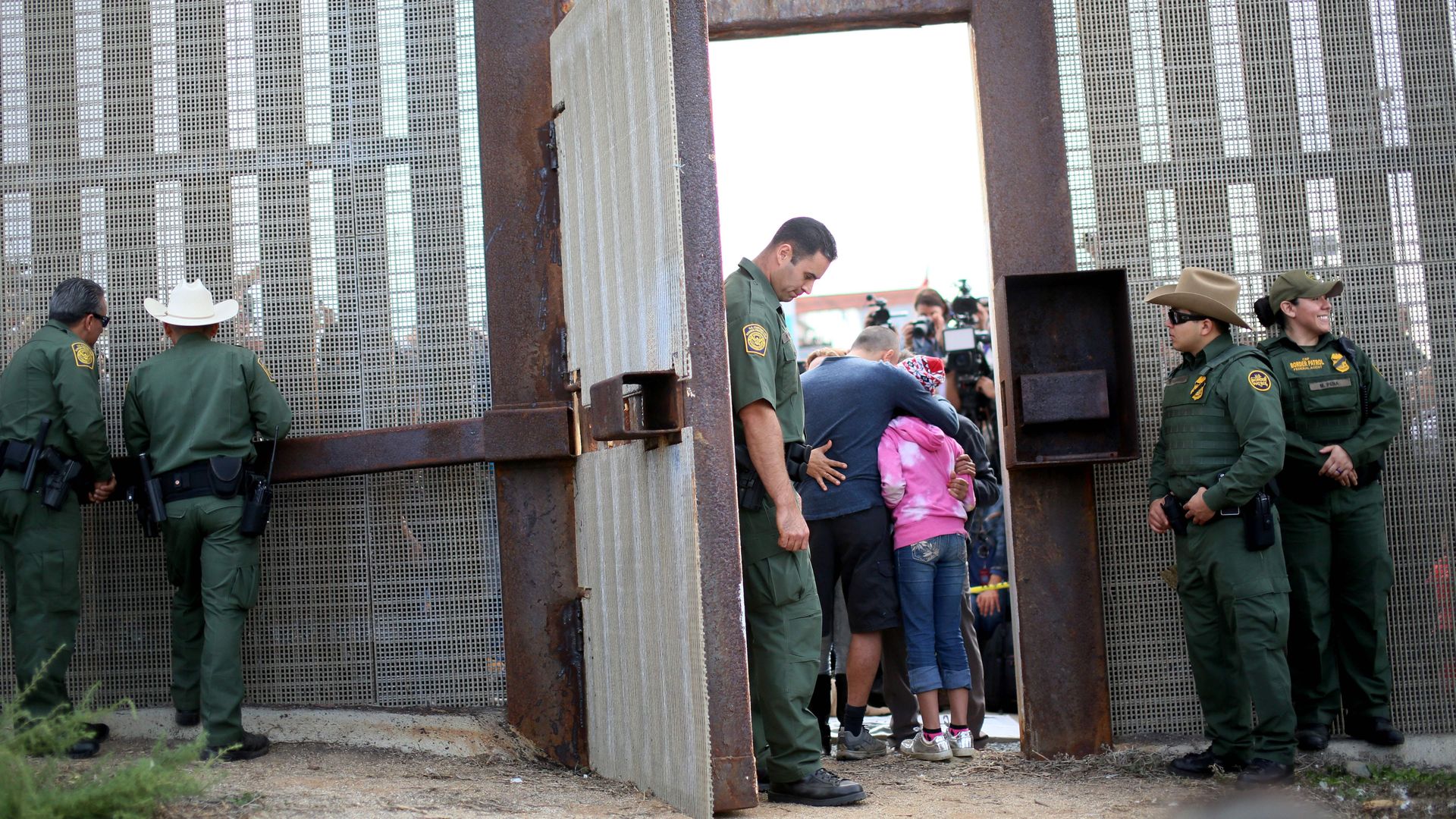 The Department of Homeland Security announced its plan run a pilot program to test the DNA of families arriving at the southern border to help prosecute those falsely posing as relatives, according to a Washington Post report on Wednesday.
Details: The program, managed by Homeland Security Investigations — a department of Immigration and Customs Enforcement — will run for about 2 to 3 days at 2 locations at the U.S-Mexican border starting as soon as next week. This comes as part of an effort to crack down on human smugglers, with record numbers of migrants, mainly from Central American countries, continuing to cross the southern border. DHS reports more than 1,000 instances of families trying to fraudulently cross the border as parents and children since October. The test will be administered by a private contractor, and involves a cheek swab, producing results in about 90 minutes.
Go deeper: 16-year-old Guatemalan migrant dies in U.S. custody in Texas
Go deeper