The future of our cloud forests is clearer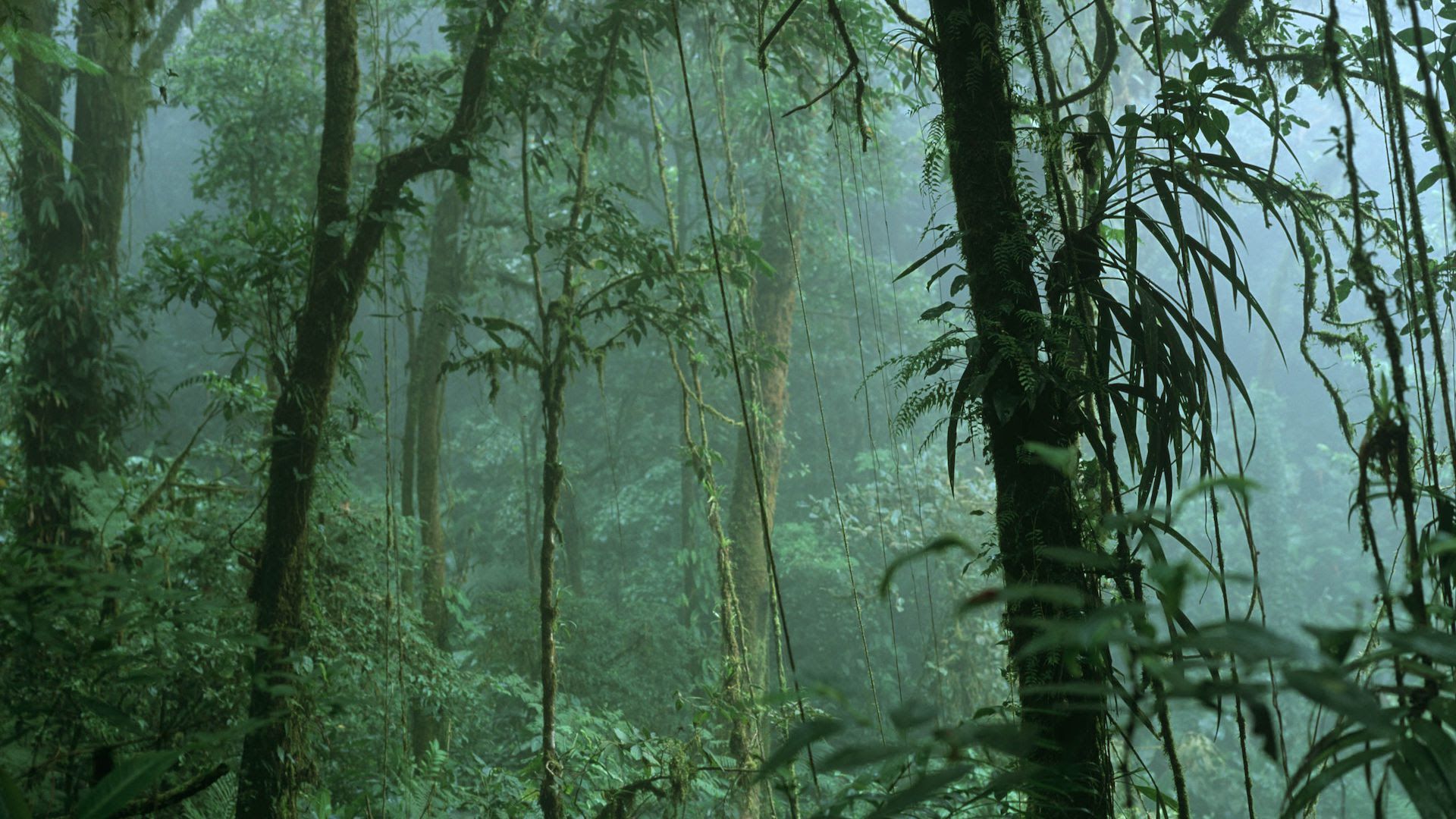 Some of the most ethereal, unique ecosystems in the world are enshrouded in clouds. The fate of Earth's cloud forests, and the specialized species they harbor, is a concern facing climate scientists and conservationists around the world.
The big picture: Tropical montane cloud forests and páramo, which are alpine ecosystems that occur above the tropical cloud forests between about 11 degrees north and 9 degrees south latitude, are losing the mist that defines them as the planet's climate changes largely due to human emissions of greenhouse gases. Another factor is land use change, with deforestation also posing a threat.
The backdrop: Previous studies have shown that there is a risk that cloud forests will see less frequent cloud immersion, thereby depriving moisture-adapted vertebrate and vegetation species of a vital water source.
Where and how significantly cloud immersion frequency and intensity will change has been unknown.
Details: In a comprehensive new study published in PLOS One, scientists found that cloud forests and páramo are likely to see marked contraction and drying during the next several decades.
The fog and mist that enshrouds these ecosystems forms in part from orographic lift: As warm, moist air ascends up mountain slopes, it cools and condenses to form clouds and precipitation.
As the climate warms, warm air will have to rise farther before it cools sufficiently to form clouds, thereby shrinking cloud forest habitat.
What they did: The researchers produced detailed maps of cloud forest ecosystems and páramo and modeled thresholds for cloud forest minimum elevation and other parameters.
They used high-resolution climate models based on various emissions scenarios to project future changes in key cloud forest variables.
What they found: The study finds that in about 25–45 years, 70%–86% of páramo are likely to be drier or "be subject to tree invasion."
The study also found that tropical cloud forests will see a cloud immersion decline that shrinks or dries 57%–80% of neotropical cloud forests, including all cloud forests in Mexico, Central America, the Caribbean, much of Northern South America and parts of southeast Brazil.
If greenhouse gas emissions continue unabated, however, the estimates rise to 86% of neotropical cloud forests and 98% of páramo shrinking or declining.
Cloud immersion is projected to increase in just 1% of all tropical cloud forests, the study finds.
The bottom line: According to lead author Eileen Helmer of the International Institute of Tropical Forestry, the study breaks new ground in showing the global extent of cloud immersion impacts.
The new study paints a clear picture of widespread declines in cloud immersion and warns of "widespread extinction" of some species living in these fragile ecosystems.
But, but, but: The news for cloud forests is not all grim, Helmer says. "We found that the land with a cloud forest climate in most regions is largely forested, which may help species persist in the face of climate change," she said, noting that governments could take steps to protect intact cloud forests from future deforestation.
Go deeper