NYT: FBI sent undercover investigator in 2016 to ask Papadopoulos about Russia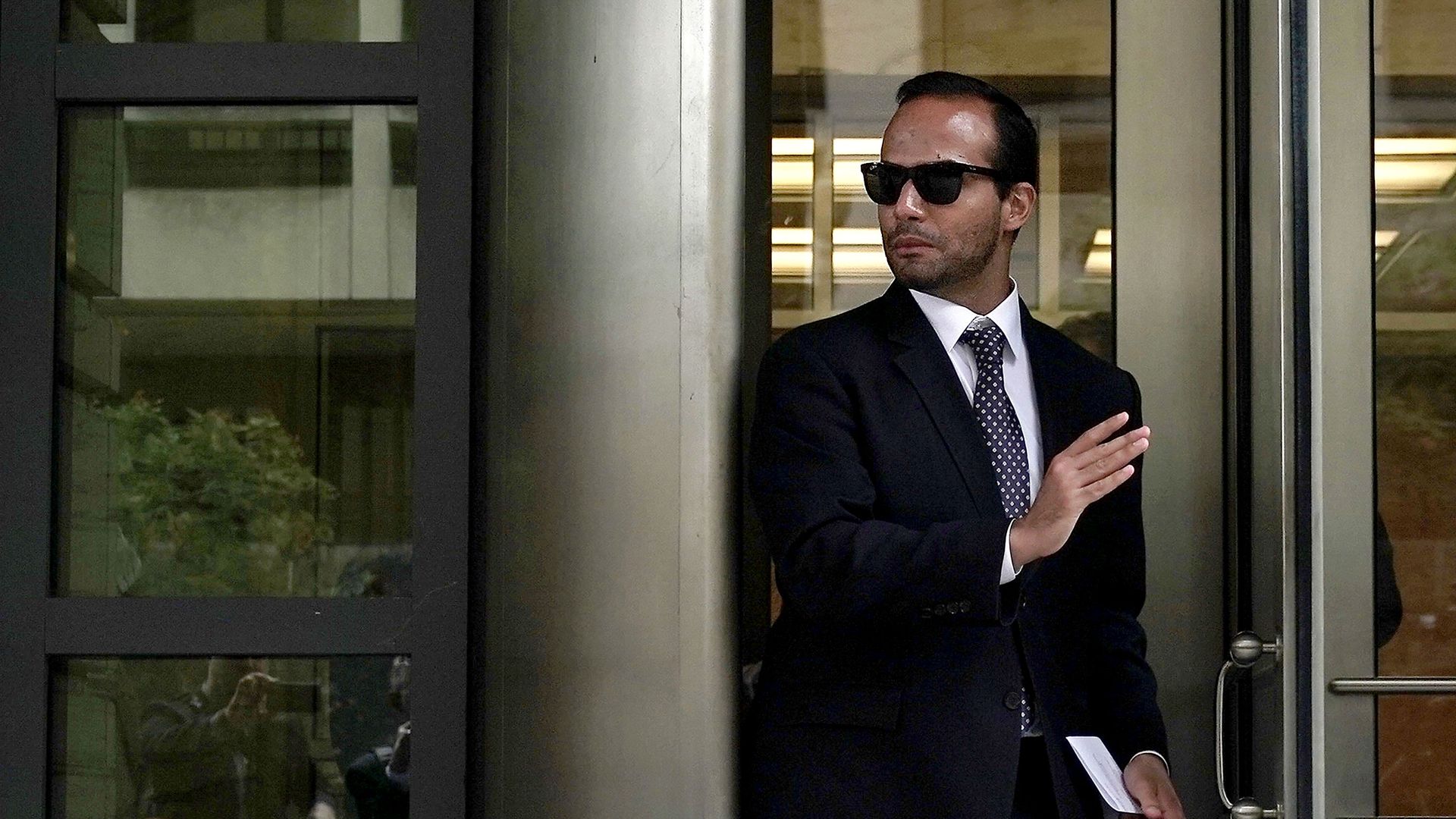 In September 2016, under the guise of discussing foreign policy, a woman who went by the name of Azra Turk asked Trump campaign adviser George Papadopoulos in a London pub whether the campaign was working with Russia, the New York Times reports.
The backdrop: Turk, masquerading as a Cambridge University research assistant, was in fact a government investigator sent by the FBI as part of a counterintelligence investigation into the Trump campaign's ties to Russia. According to the Mueller report, the inquiry was launched after Papadopoulos suggested to an Australian diplomat that the campaign had "received indications from the Russian government that it could assist the campaign through the anonymous release of information damaging to candidate Clinton."
Turk reportedly worked alongside FBI informant Stefan Halper to gather intelligence. However, the London operation "yielded no fruitful information," according to the Times.
Why it matters: Turk's operation indicates the lengths to which the FBI was willing to go to uncover any role the Trump campaign may have played in Russia's attempts to interfere in the 2016 election. This newly revealed information is likely to energize President Trump and his supporters, who have claimed that U.S. law enforcement and intelligence improperly "spied" on him in an effort to thwart his 2016 victory.
Attorney General Bill Barr further stoked these allegations in a congressional hearing last month when he said that he believes "spying did occur," and that he is looking into whether it was "adequately predicated." His use of the word "spying" has angered many Democrats, who believe the term has explosive connotations that imply authorized government surveillance was somehow illegal.
The latest: In response to the new information, the Trump campaign released a statement:
"There is a word for this in the English language: Spying. Democrats and their media friends have expressed horror at the term, but there is no other way to describe it: The FBI spied on the Trump campaign in 2016. For two years, Democrats and their allies in the media have lied to the American people about the Russia collusion hoax, when all along the real scandal was the Obama Administration using the Justice Department to spy on a political adversary's campaign. As President Trump has said, it is high time to investigate the investigators."
— Brad Parscale, campaign manager
Go deeper