Bill and Chelsea Clinton launch a new podcast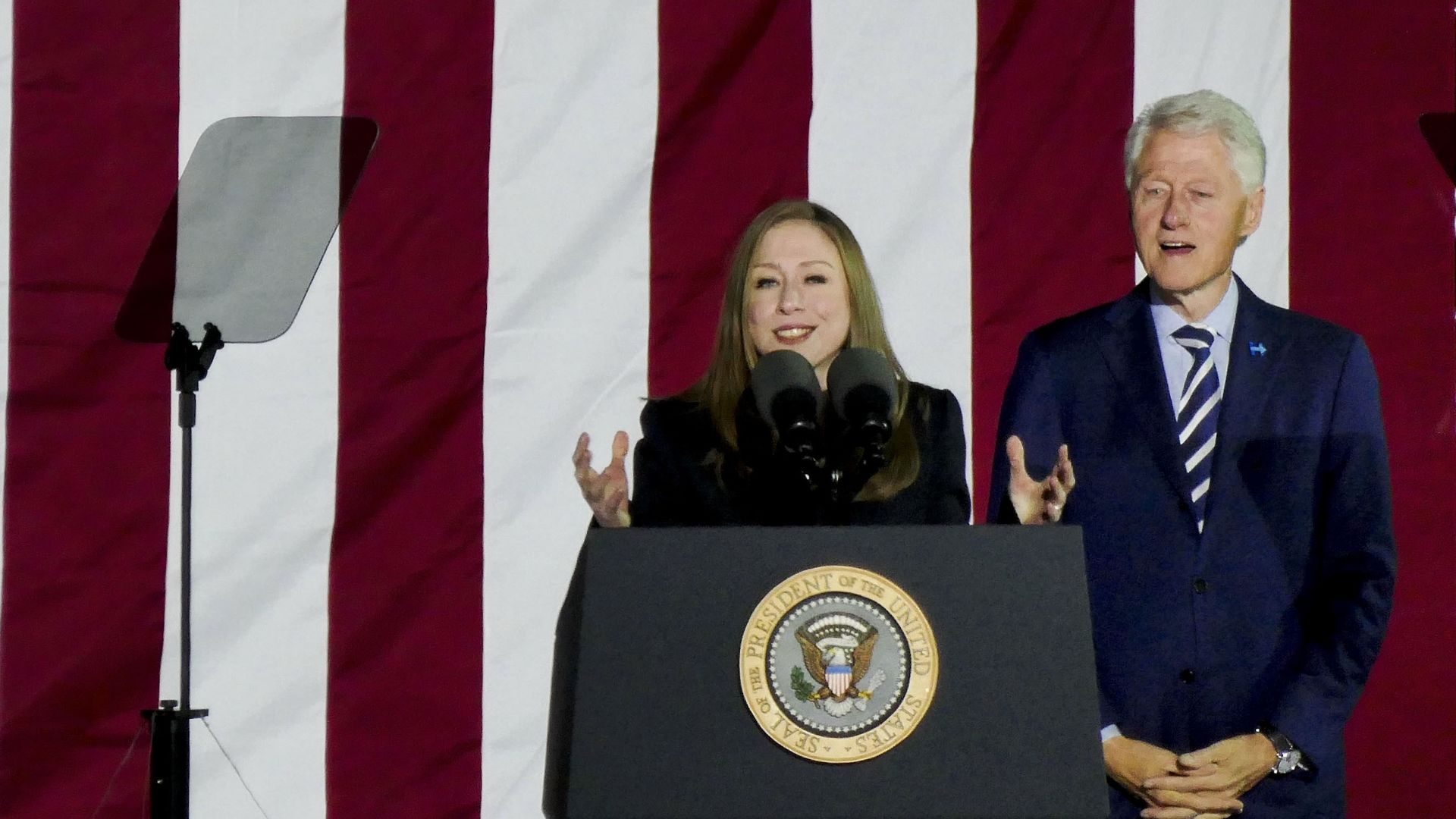 Former President Clinton and his daughter Chelsea are launching a podcast to be called "Why am I telling you this?" detailing the work of the Clinton Foundation on Apple's iTunes store.
"Growing up in Arkansas just after World War II in a family that didn't have a lot of money, most of our entertainment revolved around storytelling."
— Former President Clinton said in a trailer for the audio program
Details: The podcast — expected to be available this summer – will also explore the former president's upbringing, experiences during his time in the White House, timely issues and events. Former Secretary of State Hillary Clinton isn't officially involved in the podcast, but could appear as a guest, per CNN.
Go deeper: The Obamas and Netflix reveal details for 7 of their productions
Go deeper