Trump's tariffs are forcing Americans to pay 12% more for washing machines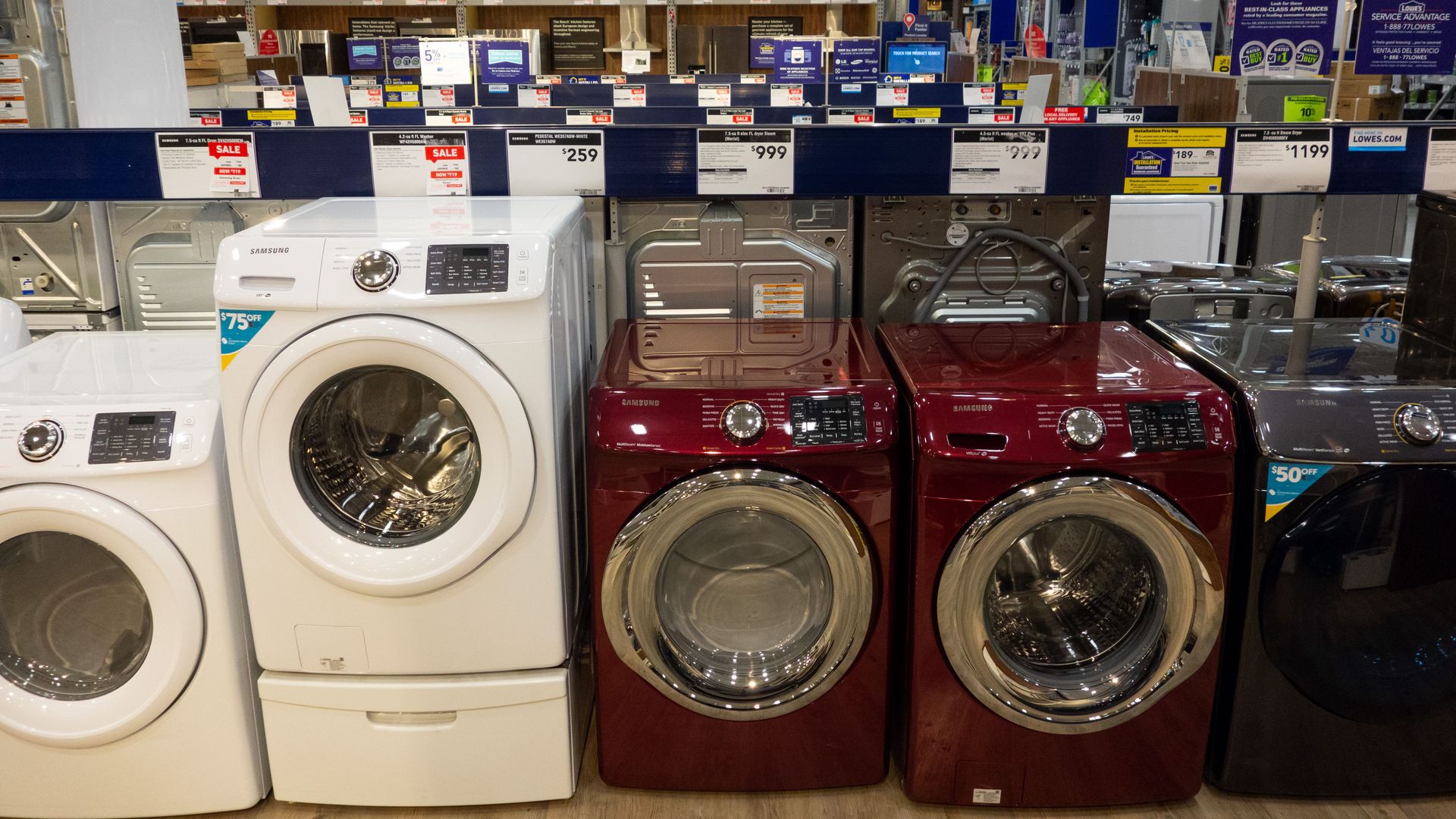 American consumers are paying more for washing machines and dryers as a result of the tariffs Trump imposed in January 2018, NBC reports.
Details: A recent study from the University of Chicago and a Federal Reserve Board governor found that washing machines cost an average of 12% more per appliance, or about $86 to $92 more, after Trump's tariffs on imported machines went into effect. That's both a result of the increased cost of imported machines and because domestic manufacturers like Whirlpool are raising prices.
Dryers weren't targeted by the tariffs, but those prices are rising for consumers too — the report says that "Americans are paying more than $1.5 billion extra every year from this tariff," per NBC.
Go deeper: Whirlpool gets a trade war boost from price hikes
Go deeper