Tornadoes tear across Midwest, southern Plains in severe outbreak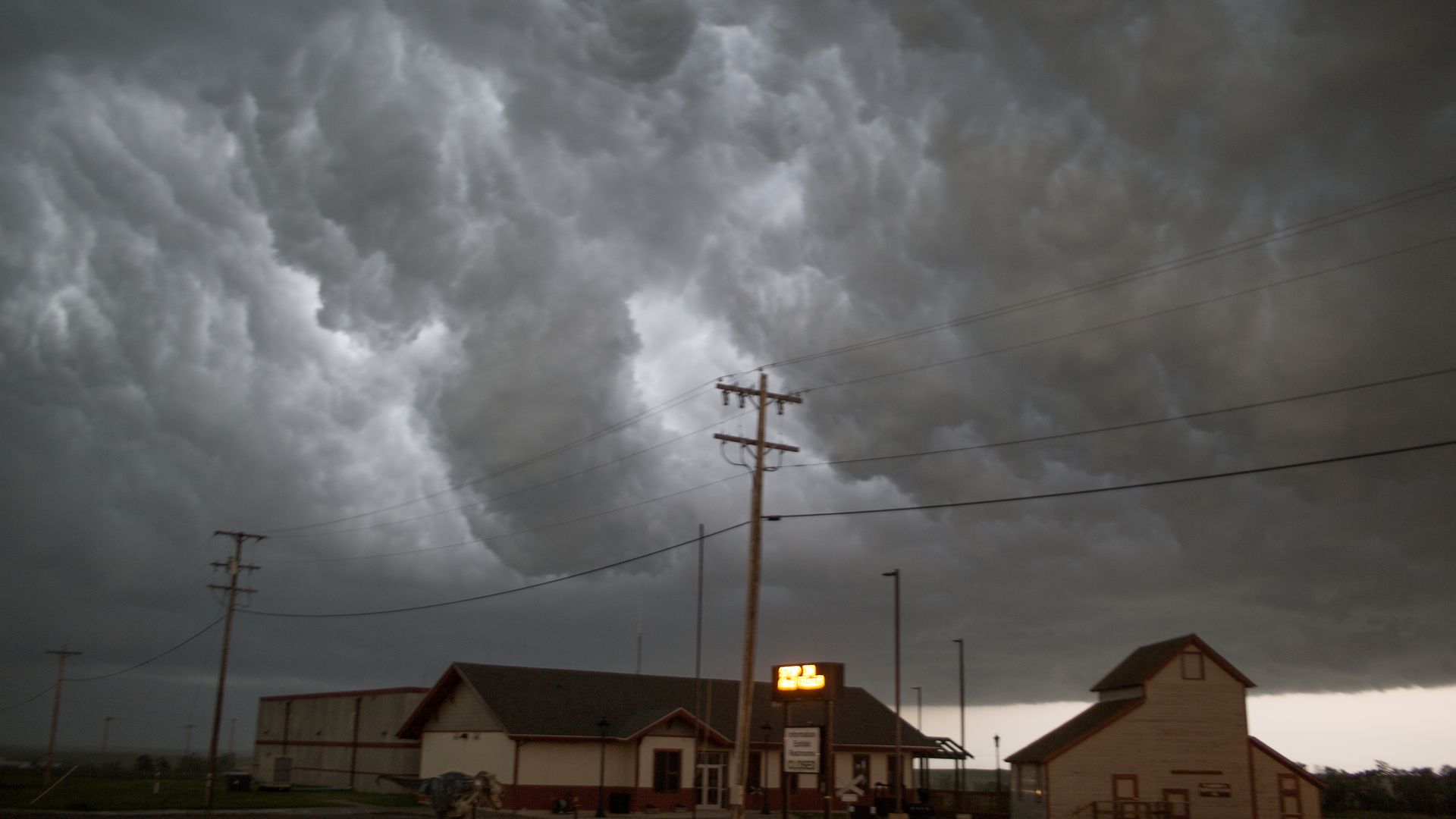 At least 22 reported tornadoes touched down across the southern Plains and South-Central U.S. on Tuesday, as forecasters alert for more potential twisters in Oklahoma, Arkansas, Missouri and parts of Illinois, tearing trees out of the ground, ripping roofs off of homes and knocking down power lines.
Details: According to the National Weather Service, the most severe storms are expected along a 1,000-mile stretch from central Texas to central Illinois, while the greatest risk for tornadoes centers on an area from south-central Oklahoma to southwestern Missouri. The risk of isolated tornadoes, high winds, baseball-sized hail and torrential downpours remains throughout the evening, while severe thunderstorms are likely to expand across the Midwest into Wednesday as a spring storm shifts east.
Go deeper