Scoop: e-Bike startup led by mobile veterans raises $20 million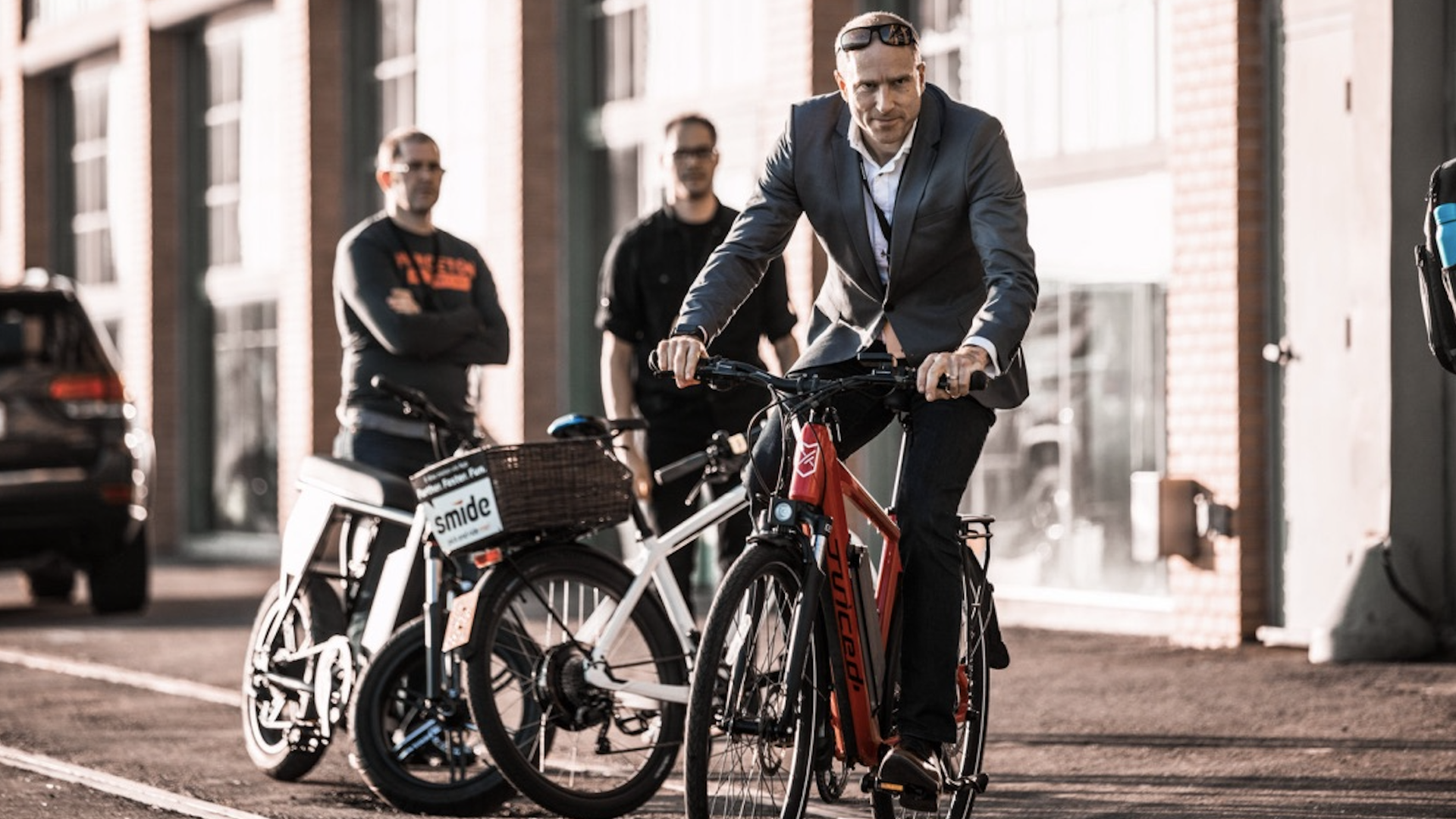 Some prominent names from the mobile world have teamed up to form Bond Mobility, an e-bike startup that has raised $20 million from backers including Japanese car parts giant Denso.
The bigger picture: Bond enters an already crowded micromobility market filled with bike-sharing and scooter startups. To stand out form the pack — and compete against Uber-owned Jump — Bond is betting on a fast, dockless e-bike capable of traveling up to 30 miles per hour.
Former Cyanogen CEO Kirt McMaster is Bond's chief business officer, while prominent analyst Horace Dedieu is a co-founder and chief strategy officer.
Bond is actually a rebranding and broadening of an existing e-bike venture, Smide, that has been up and running in Zurich, Switzerland since 2016.
Unlike rival bike-sharing services, McMaster says Bond competes more with cars than scooters or walking.
"Jump does not substitute a car," McMaster said in an interview. "This substitutes a car."
What's next: McMaster says the company hopes to operate in Silicon Valley, Southern California and a few other West Coast cities.
Go deeper