House Judiciary votes to allow staff lawyers to question AG Bill Barr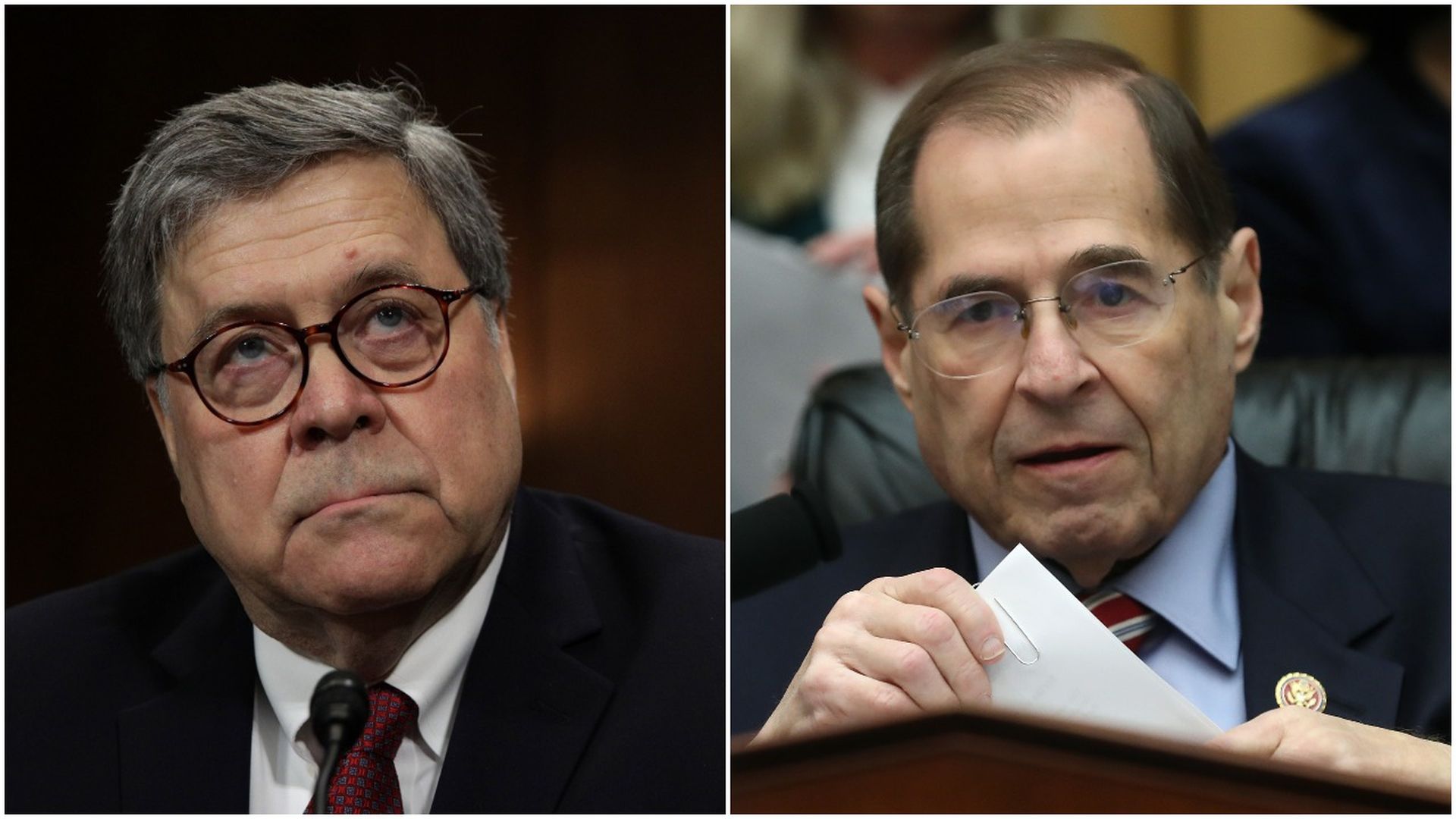 The House Judiciary Committee voted along party lines on Tuesday to allot an extra hour of questioning via staff lawyers at Attorney General Bill Barr's hearing on the Mueller report on Thursday.
Why it matters: Barr has threatened to cancel his appearance before the committee if House Democrats went forward with the current format, which breaks from traditional 5-minute rounds of lawmaker questioning. If he does so, House Judiciary Chairman Jerry Nadler has said he will subpoena Barr and potentially hold him in contempt of Congress if he does not comply.
The big picture: Thursday's hearing is House Democrats' first opportunity to question Barr since the release of the redacted Mueller report, after many accused the attorney general of spinning the special counsel's findings on behalf of President Trump. Special counsel Robert Mueller sent a letter to Barr on March 27 objecting to his characterization of the report.
Go deeper: Read the letter Mueller sent to Barr
Go deeper