Olympian Caster Semenya loses appeal against IAAF testosterone rules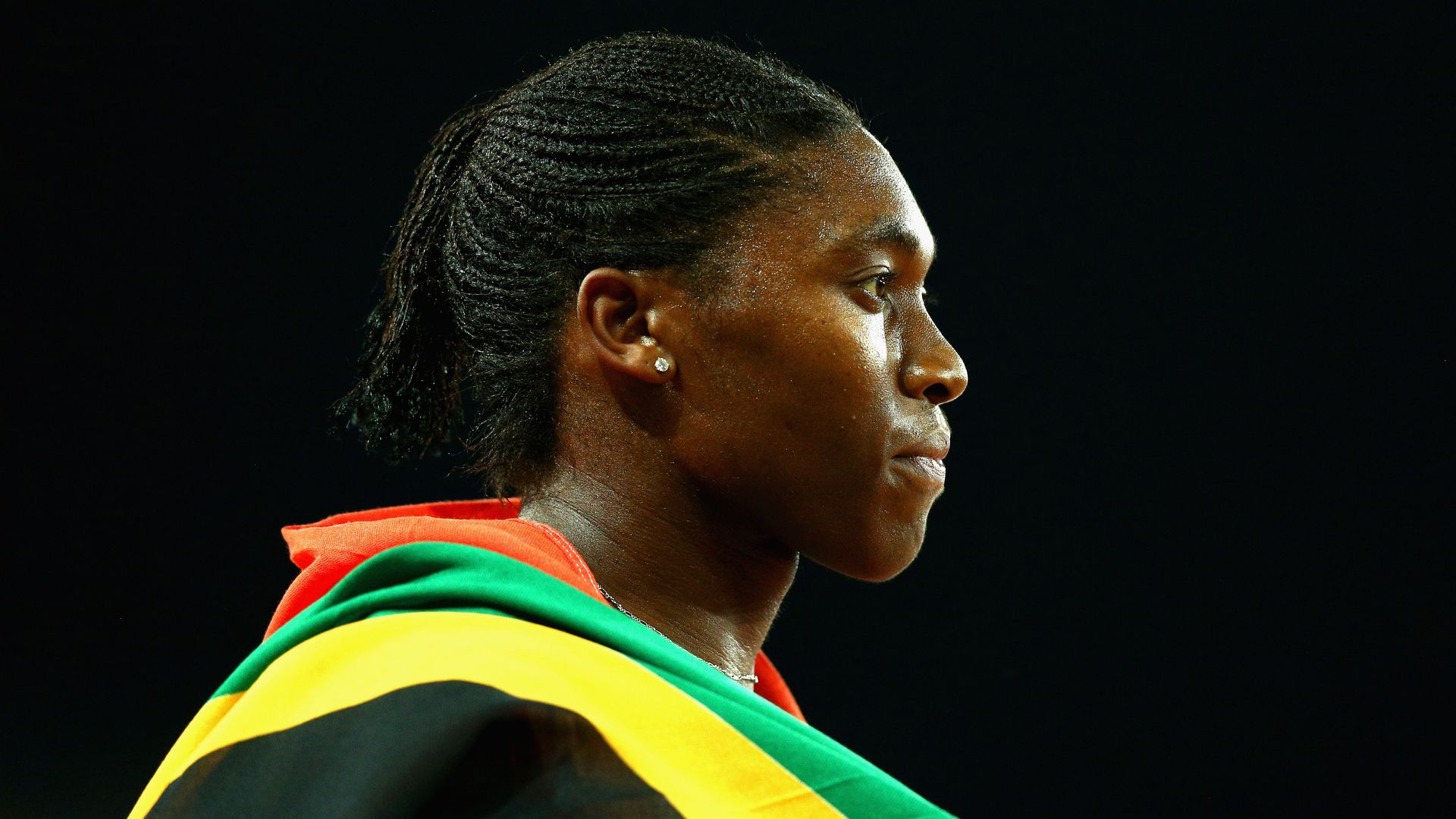 Two-time Olympic champion Caster Semenya lost her appeal Wednesday against the International Association of Athletics Federations, whose rules are designed to reduce naturally high testosterone levels in some female runners.
Why it matters: The decision, announced by the Court of Arbitration for Sport, means that athletes like Semenya will be forced to reduce their natural levels of testosterone to run track events from 400m to the mile.
The backdrop: The IAAF believes hyperandrogenism, or naturally high testosterone in women, gives athletes a competitive advantage. The rules require athletes to maintain testosterone levels at a prescribed amount "for at least six months prior to competing."
Today, the court found that IAAF's rule for women athletes with naturally high levels of testosterone is discriminatory, but concluded "such discrimination is a necessary, reasonable and proportionate means."
100 meter, 200 meter and 100 meter hurdles, and races longer than 1 mile and field events are exempt.
Semenya, who runs the 800 meter, said in a statement she believes the decision has "targeted me specifically," per the BBC.
"For a decade the IAAF has tried to slow me down, but this has actually made me stronger. The decision of the CAS will not hold me back. I will once again rise above and continue to inspire young women and athletes in South Africa and around the world."
Minister of the Sport and Recreation Department Tokozile Xasa said: "As the South African government, we have always maintained that these regulations trample on the human rights and dignity of Caster Semenya and other women athletes. We will comment further studying the full judgement."
What to watch: The Court of Arbitration for Sport said it had "serious concerns as to the future practical application" of the IAAF regulations.
Go deeper