Blue Apron has fallen to one-tenth of its IPO value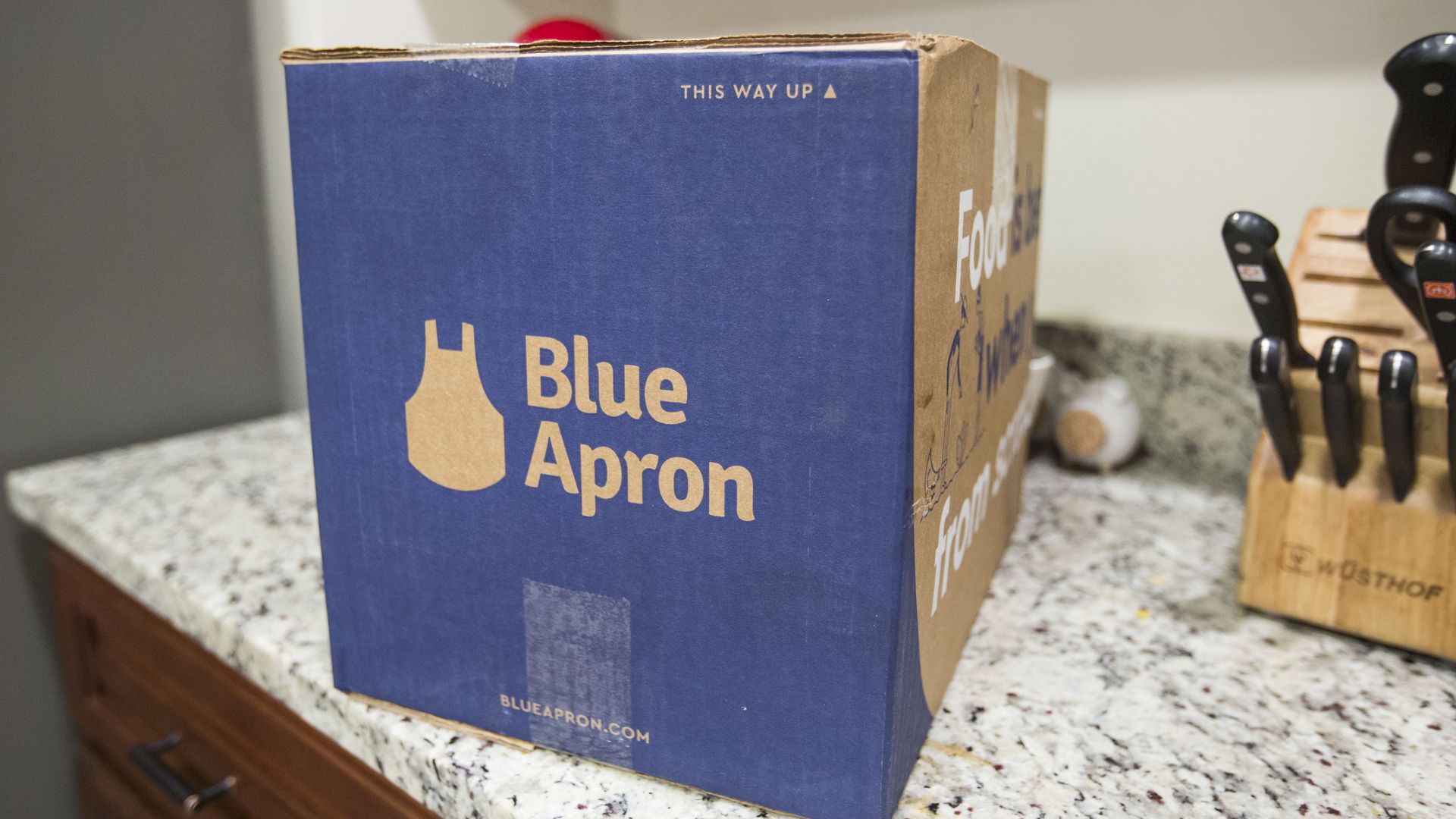 Meal prep company Blue Apron noted a profit in its first quarter earnings report yesterday, but it wasn't enough for investors who sold the stock after the report.
The big picture: It looks to be too little, too late, the Wall Street Journal's Elizabeth Winkler reports, "As the company has struggled, many employees — including all three of its founders — have left. The company's market value of around $220 million is just one-tenth of what it was worth when it went public in June 2017."
Details: Blue Apron reported a profit and has made progress cutting costs, but it also has reduced its customer base.
In the first quarter, customer count fell to 550,000 from a peak of more than 1 million in March 2017. Total sales also are moving in the wrong direction: $141.9 million for the quarter, down from $196.7 million in the same period last year.
The verdict: "Perhaps Blue Apron can eke out a few more dollars per customer, but the market for this product has proved to be a niche one."
Go deeper: The rise and fall of Stitch Fix
Go deeper