AG Bill Barr cancels appearance before House Judiciary Committee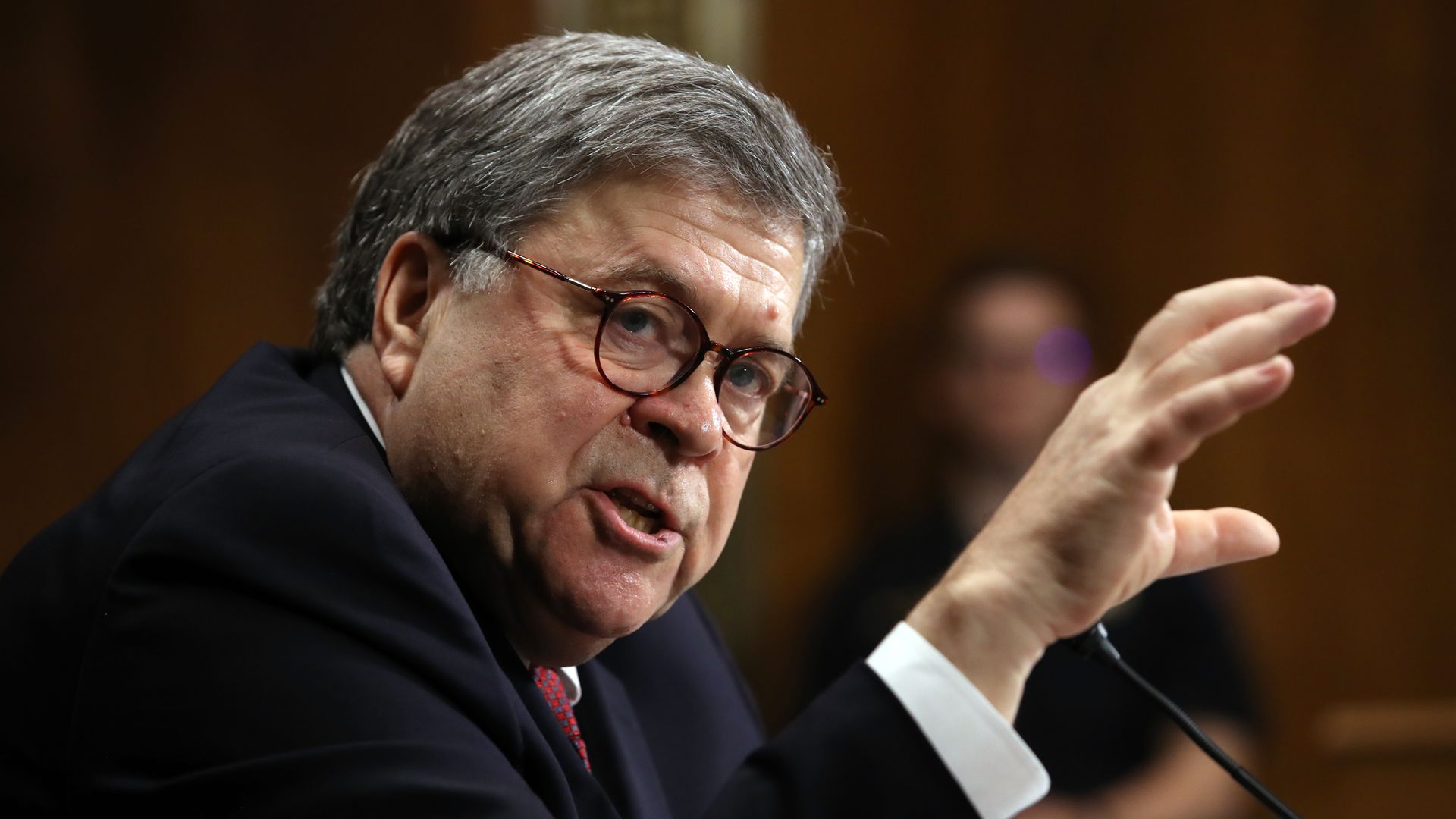 Attorney General Bill Barr has canceled his scheduled appearance before the House Judiciary Committee on Thursday, after the panel voted today to allow an extra hour of questioning by staff lawyers against the objections of the Justice Department. The committee will still hold the hearing without Barr at 9 a.m.
What's next: House Judiciary Chairman Jerry Nadler had previously pledged to subpoena Barr should he refuse to testify. If Barr ignores the subpoena, as several Trump administration officials have done, Democrats on the committee have indicated that they will move to hold the attorney general in contempt of Congress.
Justice Department spokesperson Kerri Kupec in a statement on Wednesday evening called it "inappropriate" for Nadler to ask staff to question Barr.
"Chairman Nadler's insistence on having staff question the Attorney General, a Senate-confined Cabinet member, is inappropriate. Further, in light of the fact that the majority of the House Judiciary Committee — including Chairman Nadler — are themselves attorneys, and the Chairman has the ability and authority to fashion the hearing in a way that allows for efficient and thorough questioning by the Members themselves, the Chairman's request is also unnecessary."
— The statement reads
The big picture: Barr testified Wednesday before the Republican-controlled Senate Judiciary Committee, an appearance that left a number of congressional and 2020 Democrats calling for his resignation. Barr defended himself against the latest bombshell surrounding his work — yesterday's revelation of a letter from special counsel Robert Mueller objecting to how the attorney general's 4-page summary of the report had characterized its contents.
Go deeper