Venezuelan government pulled CNN, BBC off the air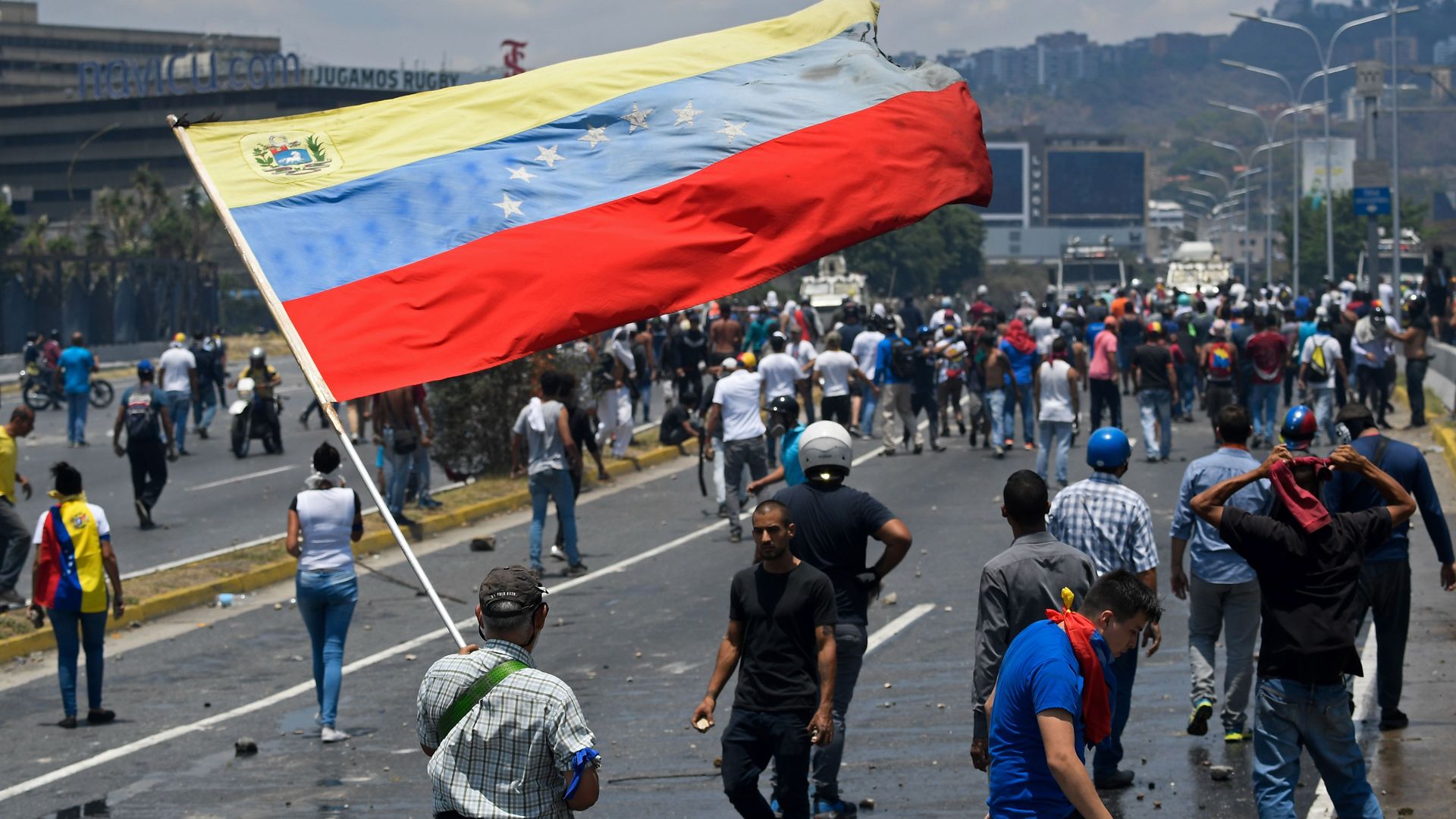 CNN and BBC have been taken off the air by the Venezuelan government after violent street clashes erupted on Tuesday instigated by supporters of National Assembly leader Juan Guaidó, amid a push to oust embattled President Nicolás Maduro.
Details: CNN reports that broadcast providers DirecTV, Net Uno, Intercable and Telefónica have "all received orders from Venezuela's government regulator Conatel to block CNN" after the network broadcast a feed showing a military vehicle running over protesters. A BBC spokesperson also told CNN that BBC Global News has been taken off the air in the country. Guaidó's call for a military uprising against Maduro quickly gained support from the Trump administration.
Go deeper: Clashes in Caracas as Venezuelan opposition tries to topple Maduro
Go deeper