Trump Organization under investigation for not paying undocumented workers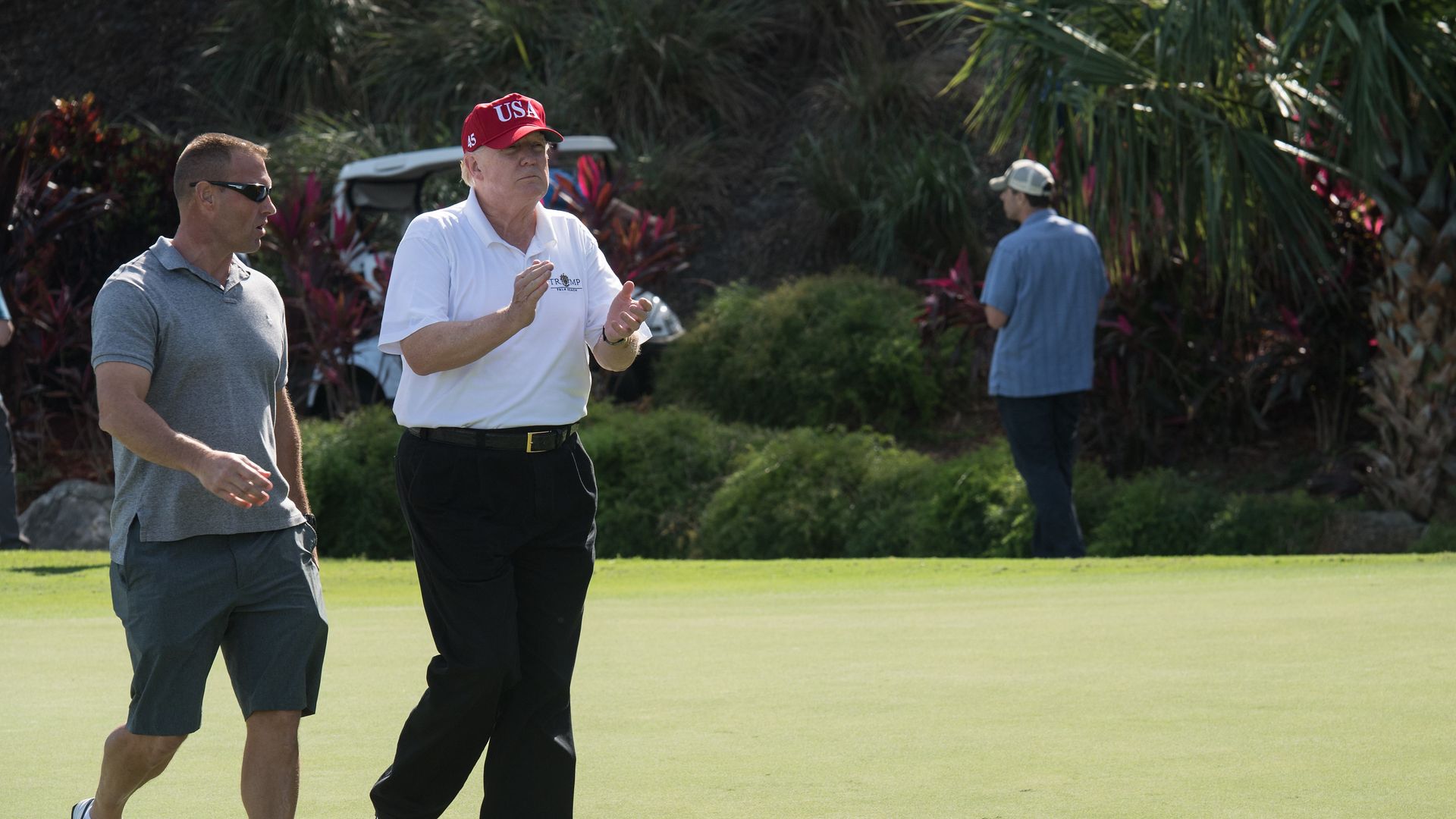 New York's attorney general has interviewed more than 2 dozen undocumented immigrants who claim they were underpaid or not paid at all while working extra hours at Trump National Golf Club Westchester in Briarcliff Manor, New York, the Washington Post reports.
Why it matters: Trump has made fighting illegal immigration a core part of his presidency and 2020 re-election campaign, but multiple reports over the past year have revealed that his businesses likely benefitted from cheap, undocumented labor. This latest revelation — which marks yet another probe into Trump's administration, campaign, foundation, inaugural committee or business — suggests that Trump Organization managers "systematically cheated" workers because they knew they were undocumented, per the Post.
Flashback: The Trump Organization fired at least 18 undocumented workers last year after media reports revealed the extent of its use of undocumented labor, per the Post. Many of those same employees are the ones who have been cooperating with the attorney general's office.
A Trump Organization spokesperson told the Post in a statement:
"The Trump Organization has extensive policies and procedures in place to ensure compliance with all wage and hour laws. This story is total nonsense and nothing more than unsubstantiated allegations from illegal immigrants who unlawfully submitted fake identification in an effort to obtain employment."
Go deeper: Trump golf course knowingly employed undocumented immigrants
Go deeper