Trump moves to name Muslim Brotherhood a foreign terrorist organization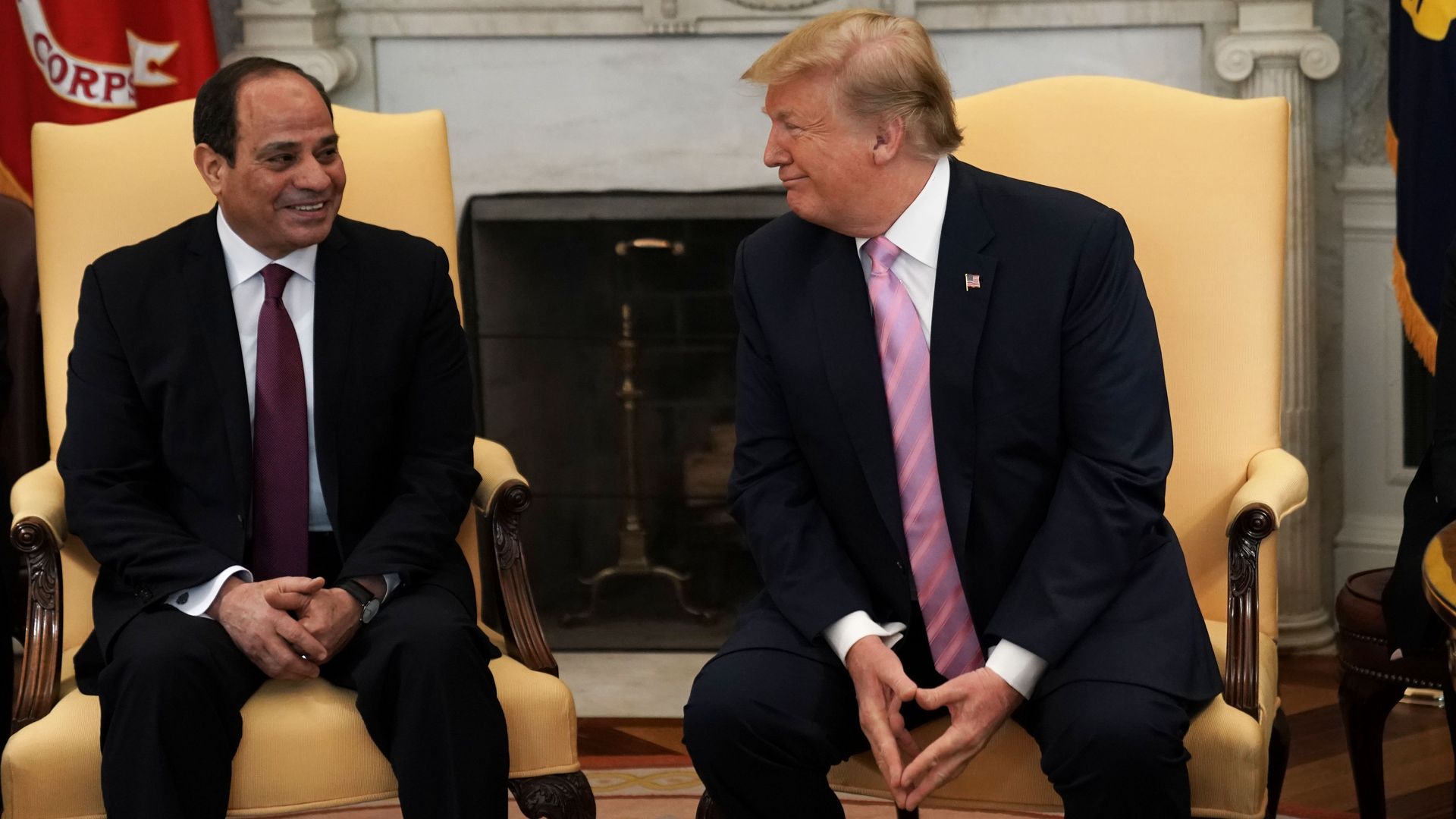 The Trump administration is working to designate the Muslim Brotherhood as a foreign terrorist organization, the New York Times reports.
Driving the news: President Trump reportedly backed the idea after meeting with Egyptian President Abdel Fattah el-Sisi, whose government faces opposition from the Islamist group, earlier this month.
White House Press Secretary Sarah Sanders confirmed to the Times that Trump is indeed considering the idea: "The president has consulted with his national security team and leaders in the region who share his concern, and this designation is working its way through the internal process."
The backdrop: The Muslim Brotherhood is a loose-knit transnational Sunni Islamist movement with international chapters across multiple Arab nations, originally founded in Egypt.
It renounced violence in the 1970s after using such tactics to attempt to create a society governed by Islamic law. Despite that renouncement, some branches and former members have continued to engage in terrorism.
However, some analysts argue that the group's disparate nature and philosophies mean it should avoid a terrorist group designation. As the Times notes, it is "less a coherent body than a loose-knit movement with chapters in different countries that either use [the Muslim Brotherhood] moniker or have strong historical ties to it."
The impact: Human rights officials are concerned that such a designation could embolden el-Sisi's suppression in Egypt, which has seen thousands jailed and Human Rights Watch said is in the midst of its "worst human rights crisis ... in recent decades."
Designating the Muslim Brotherhood as a terrorist organization could also severely strain relations with Turkey — as President Recep Tayyip Erdogan is a supporter — and have still-unknown effects on American humanitarian organizations that work with the group.
Go deeper: Trump praises Egypt's Sisi as U.S. lawmakers raise rights concerns
Go deeper