The origin story behind cosmic phenomenon STEVE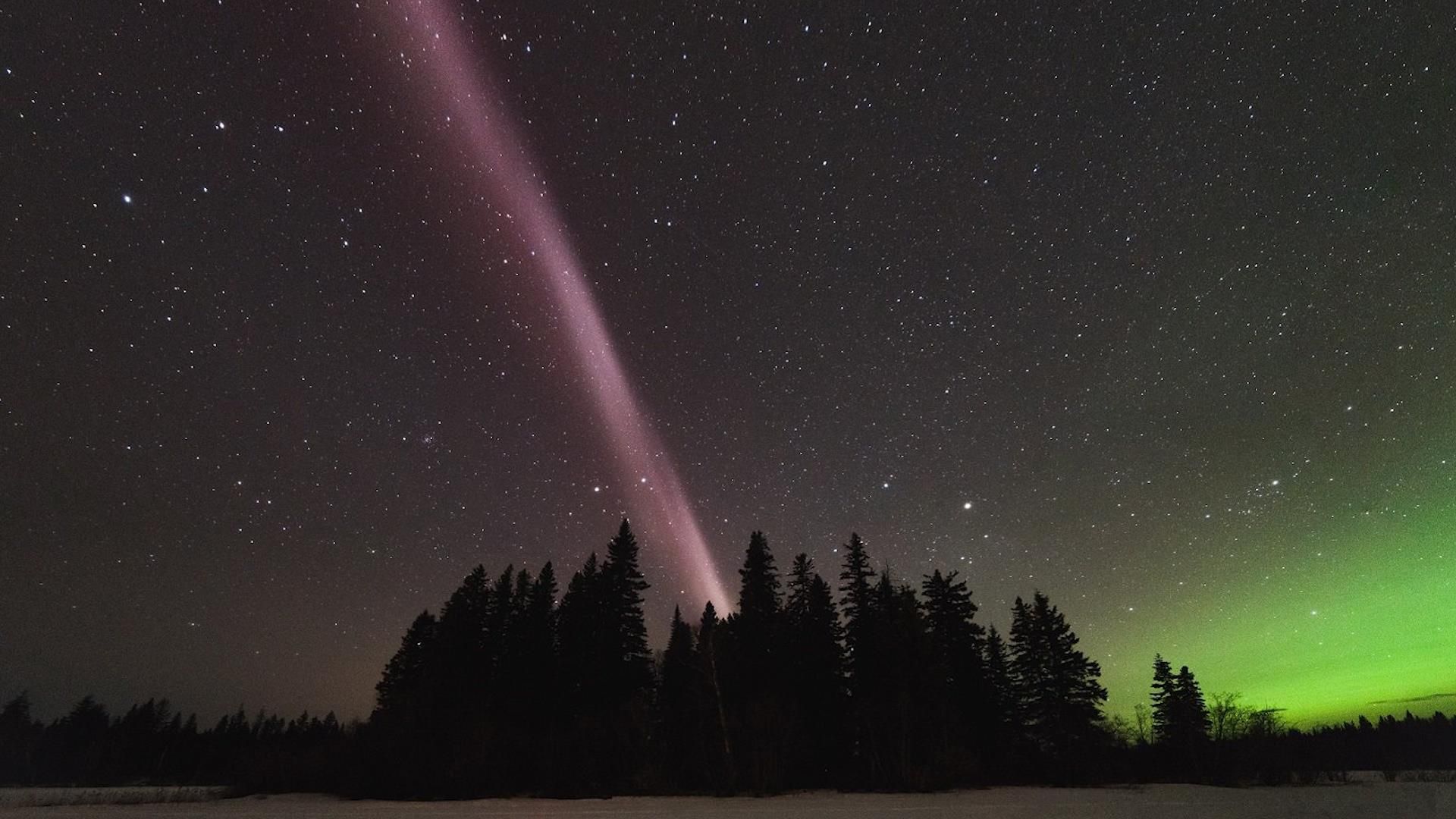 The Internet's favorite light in the night sky finally has an origin story.
What's new: Scientists have figured out what causes the cosmic phenomenon affectionately known as STEVE — a mauve-colored streak that appears farther south than where auroras typically are visible.
Details: A new study published in the journal Geophysical Research Letters suggests that STEVE — short for Strong Thermal Emission Velocity Enhancement — isn't an aurora at all, but is in fact a "skyglow" created by heated and shining particles in the ionosphere.
STEVE's glow is produced when particles in the ionosphere are heated through friction, causing them to glow, according to a news release accompanying the study from the American Geophysical Union.
Auroras, on the other hand, are caused by charged particles from the sun slamming into neutral particles in the upper atmosphere, creating their distinctive glow.
The study drew on satellite data collected when STEVE was aglow in April 2008 and May 2016, and then matched them against photos of the phenomenon.
A 2018 study showed that STEVE wasn't an aurora, but it was still unclear exactly what caused the glow.
Background: STEVE rose to prominence in 2018, when news of the new kind of skyglow with the funny name spread on the internet. The unique glow was first noted by a sky-watchers' Facebook group, with one of the members, Chris Ratzlaff, naming it STEVE, according to NASA. It wasn't until later on that STEVE received its acronym.
Go deeper