Steve Ballmer's nonprofit spotlights rising deficits, soaring health care costs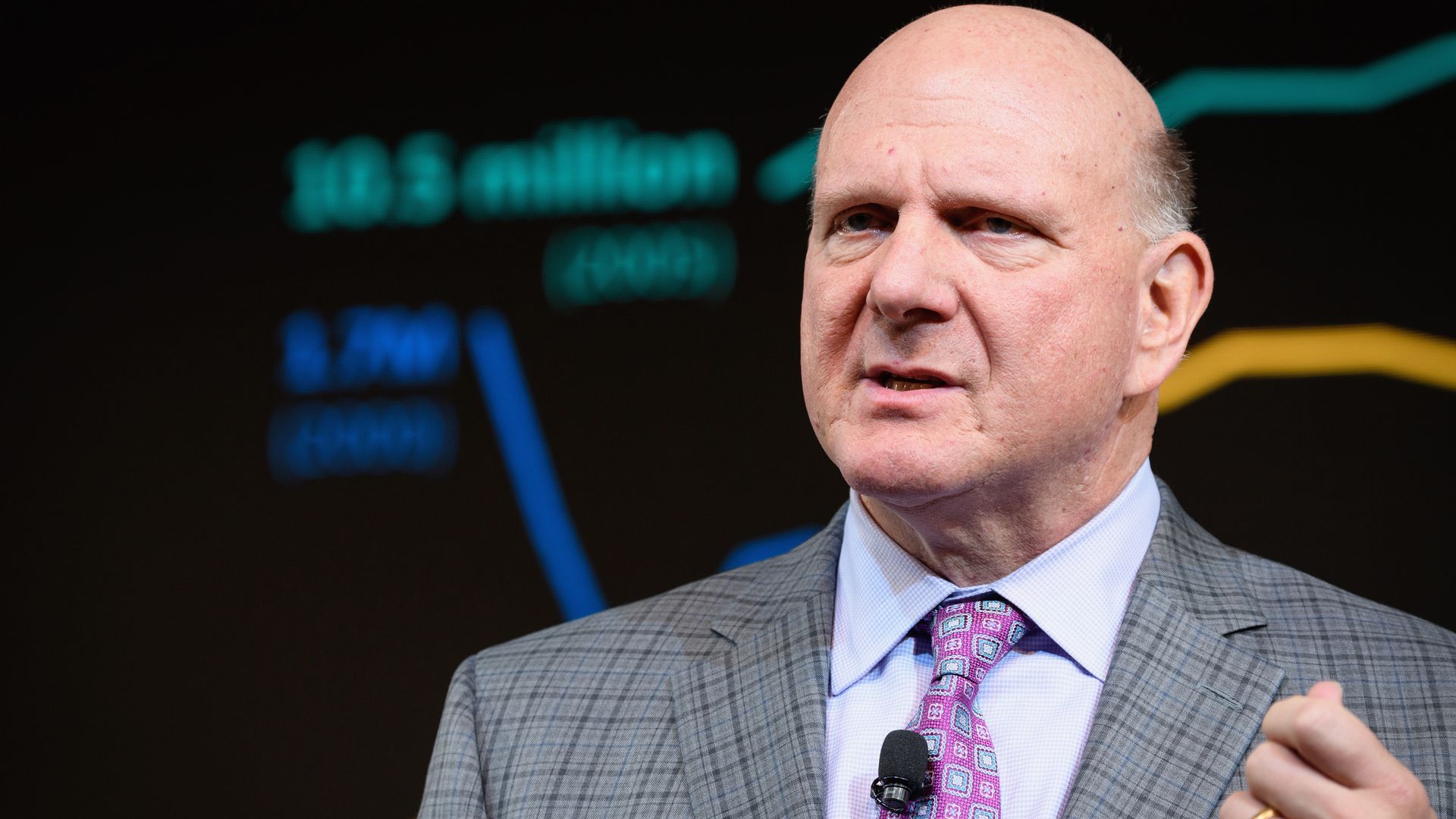 Steve Ballmer's USAFacts is out with its third annual report looking at the world through the eyes of government data. His nonprofit is founded on the belief that, armed with more details, voters will be able to make better decisions.
The bottom line: Rising federal deficits, soaring health care costs, lowering life expectancies, and rising fire suppression costs are among the report's main findings.
Details:
Rising deficits: "Prior to passage of the (tax reform) law in 2017, the federal government took in $3.2 trillion in taxes while running a $665 billion deficit. According to estimates from the Congressional Budget Office (CBO), deficits could increase over the next ten years by $1.1–2.3 trillion, depending on economic growth."
Health costs soar but life expectancies don't: "We spend $2.9 trillion, or $9,107 per person, on healthcare in the United States, an increase of 59% since 1999. Over this same period, however, we haven't seen improvements in our life expectancy.
Fire costs surging: In 2018, total federal government expenditures for fire suppression costs reached a record $3 billion in 2018, a nearly 100% increase over 2008. And that pales to the broader economic impact to affected communities.
What they're saying:
"It seems like such a simple thing to bring together the data produced by our own government so we can get a clear picture of how we are doing as a country — but the reality is no one agency is tasked with it, and a lot of it is hard to find."
"We know the solutions to the challenges we identify in this annual report will be the subject of hot debate, but we should all be able to see the facts and agree that these are the challenges."
—
USAFacts founder Steve Ballmer, to Axios
Go deeper